"Necessity is the mother of Invention" – this we have been familiar with. This is not just a proverb, but a reality of life. Big inventions and discoveries are often as result of great efforts and a strong determination of people with a focus and will no matter how less resources they have and no matter how many difficulties they face. Given below are not just mind-blowing creations but a showcase of peoples' courage and determination in order to create something really useful and fascinating.
Home-made Dialysis Machine: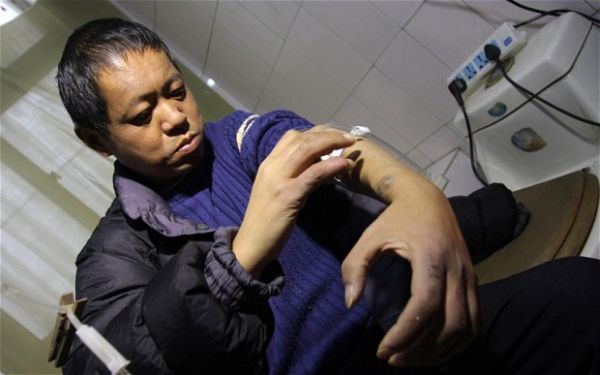 The urge to live and remain alive has contributed a lot towards the development of human beings. And the fight is still on. One such inspiring story is of a man called Hu Songwen from China, who was diagnosed with kidney disorder around 1993 and was recommended to have regular dialysis. The costs were very high and the hospital far away. Hence, Hu decided to create his own dialysis machine from some kitchen utensils and old medical instruments. Hu's dialysis fluid consists of sodium chloride, potassium chloride, sodium hydrogen carbonate, and water. With two different tubes, blood is pumped in and out of Hu's body.
Home-made Rolls Royce: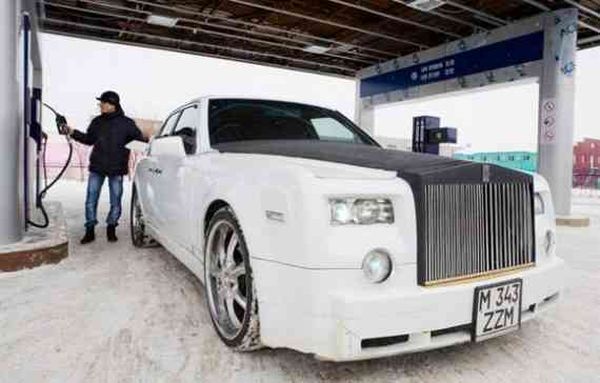 Love knows no boundaries and this is true even in case of your love for cars. Even if you do not have enough money, you can still own a classic Rolls Royce just like Ruslan Moukanov from Kazakhstan does. This young lad fall experienced love at first sight when he saw the Rolls Royce Phantom. Since he could not afford to buy one, he decided to transform his old Mercedes into one. He built and designed the car kit and parts himself.
Homemade Geo Metro Limousine: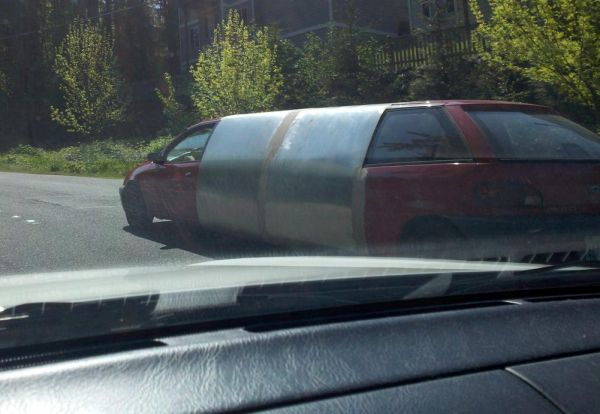 This weird and unusual homemade Limousine can be seen in areas near Seattle. The car has two different parts joined together with a large silver colored duct tape. However, details on its working are bleak.
Home-made Pool Table: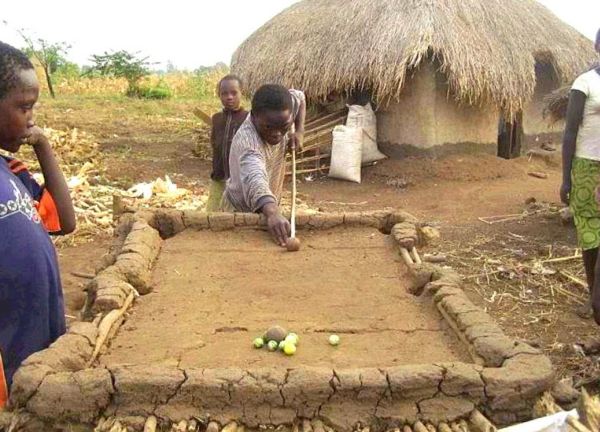 No one can stop a real player to enjoy his favorite sport. This is very clear from the image of these people in Africa who constructed their own pool table with mud to form the table and sticks to work as the cue.
Home-made Roller Coaster: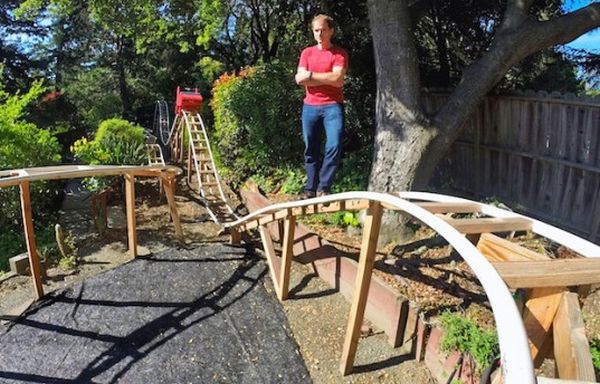 Will Pemble from San Francisco truly deserves the title of the best dad in this world. When he visited an amusement park with his 10 year old son, the idea of building a personal roller coaster struck his mind. His project began in 2003 and has been tested several times since then.
Summary:
These mentioned above are not just machines or structures, they truly define the saying "Where there is a will, there is a way."