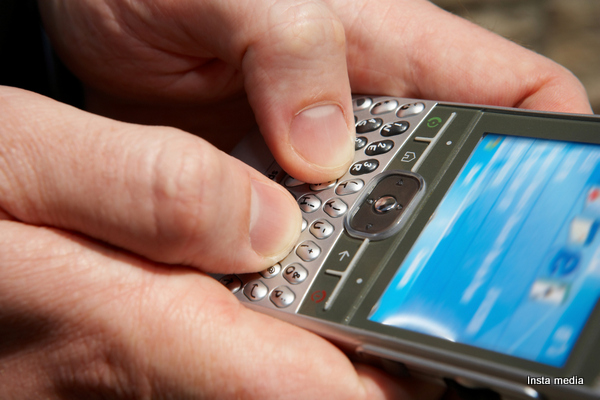 Smartphone are right now the part of almost every individual's life today. These phones are not merely device of talking to one's acquaintances or relatives anymore. They are more than that. These Smartphone exude power and work as multimedia networked computers. It is also being said that in another decade they will extend their advancement to even another level. Transformations of all these phones are very much visible. Daily releasing new designs of these phones are also showing us the same fact. There features are very much dependent on fact that how one tries to communicate, train, educate, collaborate as well as sell these phones. Not only people feel that their features are important, they even feel that their appearance does matter. Appearance of Smartphone is as important as its data speeds, screen quality, OS and carrier.
Five design altering next Smartphone features
If want to see any innovative new designs on coming Smartphone then five technological key developments are necessary. Experts and technologists have predicted that these key features as well as designs will enhance to a very great degree in coming next decade. Even people decide that which phone they need to buy according to deigns of these features only.
Coming Smartphone will not have any need for numerous passwords. Data as well as sites access will be done in coming years through biometric multiple authentications. Another possibility in these phones is sensors and screen advanced resolution. Just a touch on screens of these Smartphone will detect user's fingerprints and thus will give access to useful data. Front-facing camera of phone can be used for facial recognition too. Identification as well as security process of these phones also uses voice recognition. Such design phones are mostly sought after by Smartphone users. Multiple biometrics is needed for security activity of high-level like Smartphone banking.
Smartphone having 3-D browser as well as 3-D display is also in great demand. All one user needs to use this Smartphone is special glass. These Smartphone will allow user to roam in environments like showrooms or stores. Manoeuvring also is very easy with these Smartphone. It gives one the feeling that things are coming to live out of screen. In businesses too these Smartphone are game-changer.
Smartphone are now also virtual wallets of an individual. These are more effective then credit cards. Google is currently providing mobile wallet working in association with Citi MasterCard. It has further plans to work with erstwhile credit cards too. Payment through this mode is very much secure. Mobile payments are also being adopted by service financial firms.
Interface of Smartphone with other smart surfaces is also an innovative design that most want to see. Screens of intelligent voice operated as well as touch are already being operated. Just placing Smartphone on surface will make a connection. These Smartphone will consist of ultra-intelligent agent, which will flow easily from them to another screen. Advancement such as this one is currently at only early stage. However, people are waiting for it impatiently.
In coming decade, people are also anticipating screen-less Smartphone. No big batteries would be needed for keeping these screens active. Only voice as well as touch will be able to activate this phone with ease. Just tapping would connect one to the ultra-intelligent agent. It will be cloud super computer's part. Information by this Smartphone would be given verbally. This information can range from being simple email reading to directions for a place.
These five features would evolve the whole design of a Smartphone. Even though people love this phone ardently, they are still willing for more change.