Designers have envisioned advanced aircrafts that could provide almost 70% decrease in the emissions released by aircrafts as they zoom around the world carrying passengers and cargo. In addition to reduced fuel consumption, these aircrafts also boast of a noise reduction of over 75%. This can be seen as a positive sign for the near future where aircrafts would become completely green and eco-friendly modes of travel. Accordingly, here are 5 such impressive eco aircraft designs that we would probably see in the near future.
Faradair BEHA Concept
The Faradair Bio Electric Hybrid Aircraft is a concept aircraft that is touted to be most eco-friendly aircraft in the whole world. Using solar panels as well as a unique combination of electric motors and bio-diesel for power, the aircraft features a triple box wing design for maximum energy conversation and recovery. Some of its salient features include low speed flight and high lift capabilities.
NACRE Pro Green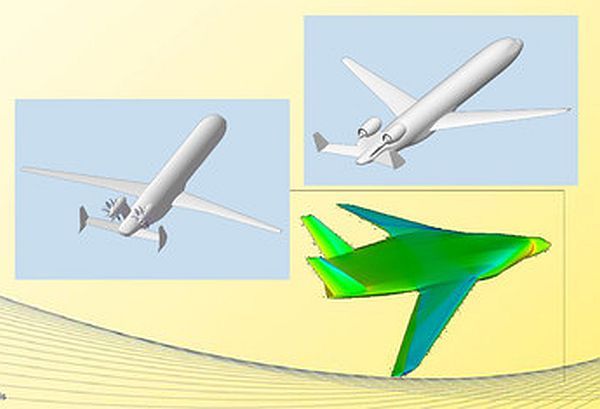 A joint venture of EU's New Aircraft Concepts Research Project and Airbus brings to the limelight the NACRE Pro Green aircraft that boasts of a minimal carbon footprint even on long flights. In addition to a large fan that aims to reduce noise and increase fuel efficiency at low speeds, the aircraft has plenty of other impressive eco-friendly features. These include a high span unswept wing for reduced friction drag, a rear mounted engines for maximum noise reduction and a drop in fuel feature to enable lowest energy consumption.
Strato Cruiser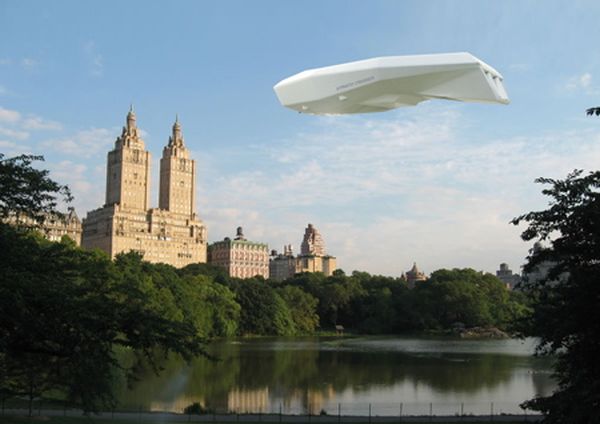 This concept aircraft design by Michael Brown and Tino Schardler could very well turn out to be the future travel choice for celebrities around the world. The doughnut shaped aircraft is a helium filled airship that boasts of having everything you would expect of a luxurious travel experience, including private suites, a gourmet restaurant, swimming pool, library and spa. It would also feature a bungee jumping platform for daredevils who want to relish the experience of being thrown out of a moving plane.
Ornithopter
This impressive eco aircraft concept looks just like a bird, complete with wings that would flap just like those of a bird. The aircraft design by NASA's Institute for Advanced Concepts features wings made of electroactive polymers which help the plane flap to gain altitude and glide to move. Solar panels fitted on the wings power the aircraft.
Suntoucher Solar Powered Aircraft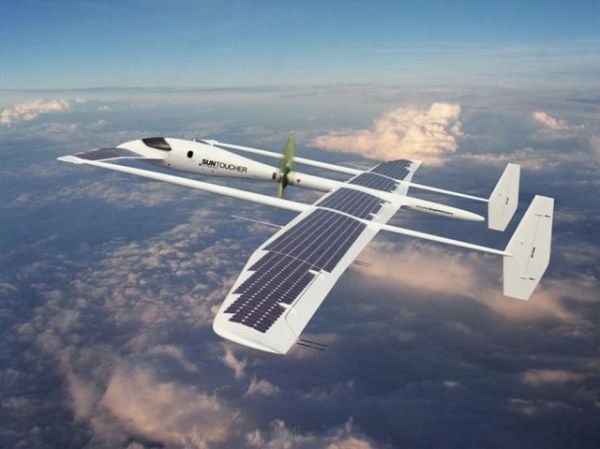 This is another eco aircraft design that rides on solar generated power. Designed by Samuel Nicz, the Suntoucher is a two-seater aircraft that can fly hundreds of miles without using fuel. Using solar energy to power an AC engine located in its fuselage, the aircraft can fly both in the powered and unpowered glide mode. The large wind span combined with the lightweight design enables the Suntoucher to reach speeds of 100 km/h easily.
Summary
Eco friendly aircrafts are taking over the world by storm, with several concept aircrafts being introduced over the last few years alone. From featuring impressive designs, these aircrafts can fly great distances using minimal or no fuel at all, and can enjoy reduced noise levels and carbon footprints.