Want to design your bedroom after a really unique theme? Then here are some really cool designs you can choose from.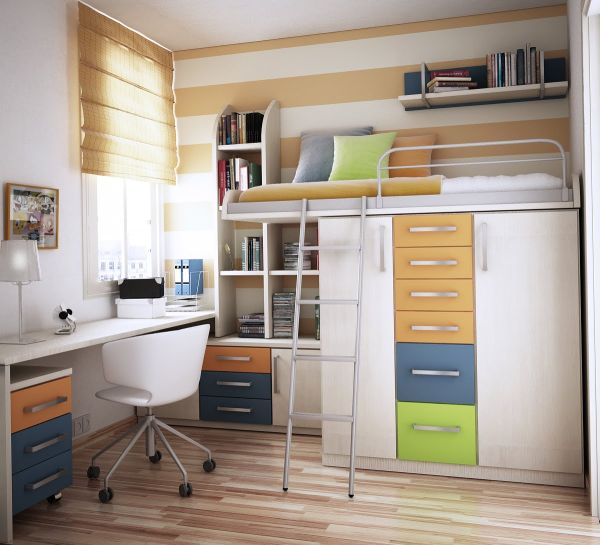 The Space Saver Bedroom
If your house is blessed with little space but a high ceiling, consider this bedroom design that utilizes an entire loft hanging from the ceiling. The loft has plenty of space underneath for adults to stand up comfortably. It is also low enough to reach from an elevated room or space. The back surface of the bedroom can be used to hang a large sized plasma TV, movie screen or even decorative artwork. A really imaginative way to utilize cramped spaces we would say.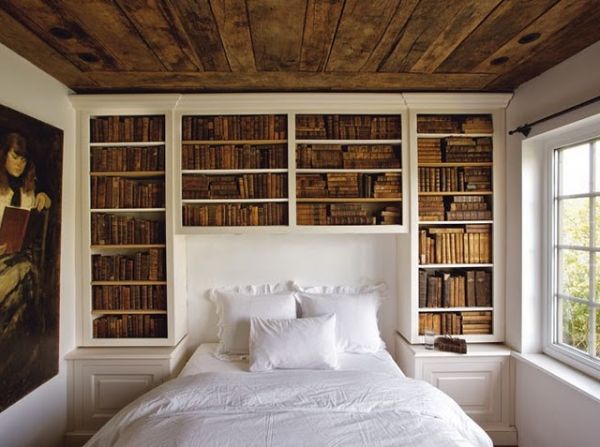 The Bookcase Bedroom
If you are quite the bookworm who loves to read books in bed, then this would be the perfect bedroom design for you. The bookcase bedroom design is the brainchild of Tokyo based Point Architects, and incorporate the basic design of a bed which is surrounded by walls that act as bookshelves. The bookshelves can hold as many books as possible and you will never have to get out of your bed to change books again.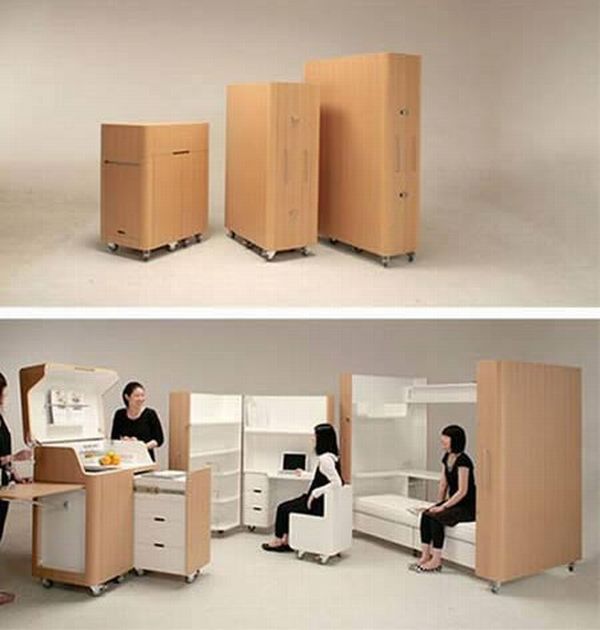 The Kenchikukagu Folding Bedroom
Trust the Japanese to come out with a really innovate, space saving bedroom idea. The Kenchikukagu Folding Bedroom is based on folding furniture design concept developed by the Japanese company called Atelier OPA. Designed for the urban environment, the furniture in this bedroom, including the bed can be folded out of compact drawers and cupboards. Get out of bed and fold it back into the cupboard.
The Fantasy Bedroom
This would definitely be the dream bedroom for every little girl who is her father's princess. Designed after Disney's princesses, the Fantasy Bedroom is the brainchild of Posh Tots, and comes complete with princess furniture and decorations. But the best part of it all? The pumpkin bed that looks exactly like the chariot Cinderalla rode in while traveling to the ball.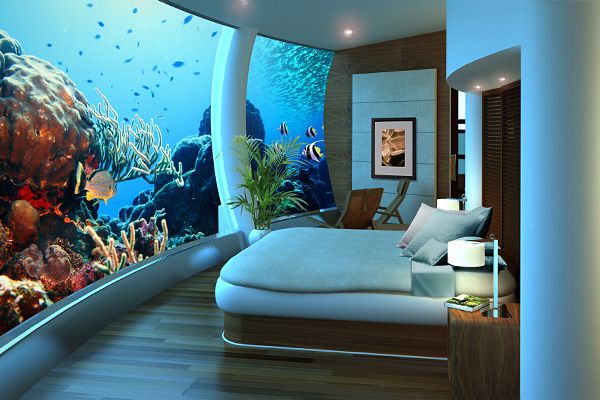 The Undersea Suite
Located in The Poseidon Resort in Fiji, is a one of a kind bedroom you would need to see in order to believe. Situated on the ocean floor at the depth of 40 feet from the surface, and sits atop a breathtaking coral habitat that is home to a variety of fishes and other marine animals. The suites can be reached via pods from the reception located on the surface, and offer stunning views of the surrounding underwater world as you sleep blissfully.
Summary
Made up your mind on how to design your bedroom? Well, we wish you the best of luck for the same and hope that you get the bedroom of your dreams.