Optical illusions
Geometric patterns and prints are ruling the design fares now, including Paris' most famous Maison and Objet. They are found mostly in one or two colors but often just in monochrome; these eye-catching graphics are turning heads and is showing its presence on every kind of products from potholders to curtains and side table.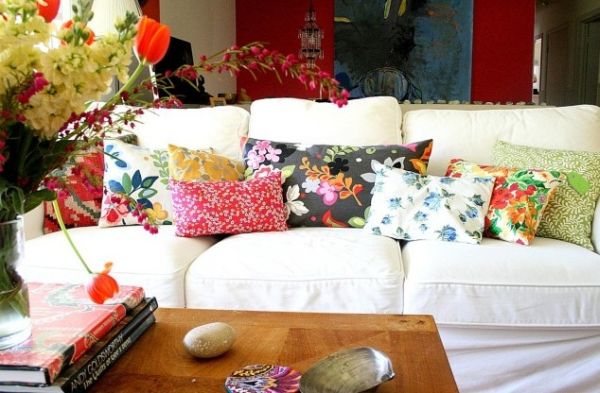 New Shakerism
Designers have combined Scandinavian style with American craftsmanship and tossed in a little euro fun to create sophisticated streamlined shapes resulting in a contemporary new look for timber furniture. Motivated by an increasing interest in reinventing classic form-follows-function design, which includes the perfectly formed Shaker furniture style, Orson desk are perfect examples of the new restraint in timber furniture design. And the finesse of these little pieces of art is just pleasurable to our eyes!
Photorealist prints
Everything around is digital, from clocks to photo frames- so why not a digital design? Digitally designed prints for textiles, wallpapers and carpets are absolutely set to take the interior design world by storm. You can expect things like small photomontage repeat patterns in wallpapers but also life-sized imagery that looks unbelievably real and fake at the same time. Also, look forward to super-saturated or off-registered color photographic prints make bold coverings and in carpets there's experimentation with computer-generated low-relief patterns in upholstery.
Tropicana
This is a crazy fruity color which is soothing to the eyes as well as your soul. Try it out!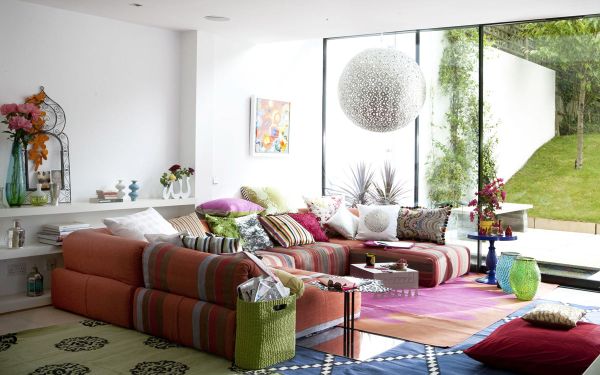 Grayscale kitchens
For the new chic look of the kitchen, designers are now doing away with the shine of slick black and white for the far more livable monochrome of matte grey. The theme of the season is fifty Grey shades dove, charcoal, and even tones mixed with blue and navy. Also, they are taking in to the mix natural woods combined with rustic forms of engineered stone. Another eye catching thing is to look out for the new vintage features: decorative beading on cabinets, floors, concrete benches and handmade tiles on splash-backs.
Rattan and wicker
In recent years, rattan and wicker furniture's are taking the world by storm- especially chairs and table settings designed especially for outdoor living. This certainly got everyone in the mood to accept more textural offerings elsewhere in the home. Now you can have your seating, beds and case goods woven out of all kinds of natural fibers, including new ways with vibrantly painted bamboo.
Curvy couches
Forget all you're square, rectangular, L-shaped, U shaped sofas now, because the new trend demands sofas with round edges, and a mid-century look! The new curvilinear models come in cool but happy colors, but not always the same color from end to end. You can mix and match, and incorporate more than one color!
Summary
A new year is always associated with new emergencies and designs. This summer, you can spice up your home with a number of decorating and design trends on the rise. Some of these trends are old favorite's whit some minor changes and more developed idea while others are innovations only just emerging. Here we bring to you some of the most significant designs of the coming year!