Think of a dental office and the first images that come to your mind are those of hostile, somber surroundings, sterile equipment and of course, the pictures of several tooth problems plastered on the walls to let you know that sooner or later, you would need to come to the office for one of those issues. Well, here are some dental offices that would leave you awestruck for sure, and make you want to visit them time and again.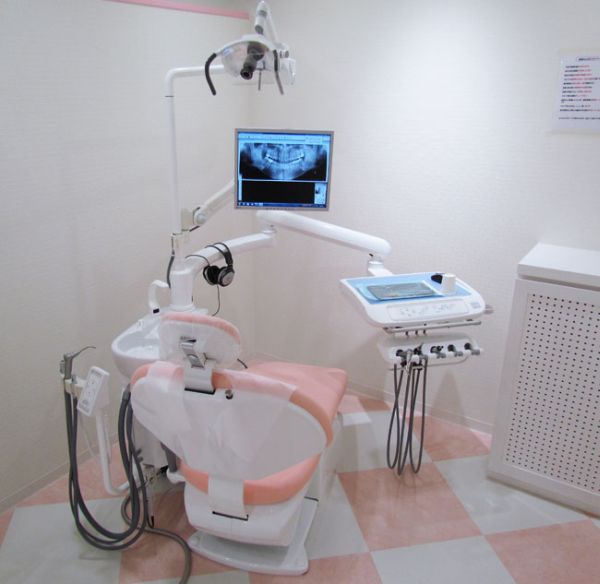 The Hello Kitty Dental Office
We have seen our fair share of Hello Kitty hotels, restaurants and even hospitals. But a Hello Kitty dental office? Located in Japan, this dental hospital has been designed around the Hello Kitty theme, and is a pleasure to visit for both adults and children. Walk into the office and you will never know you are in a dental office until it's your turn to meet the doctor.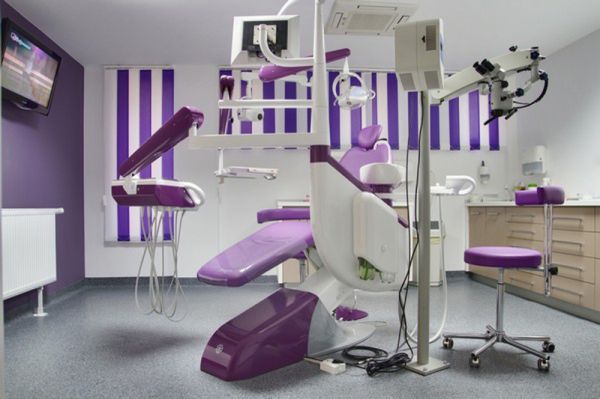 The Royal Dental
Want a taste of royalty while getting your teeth treated? Well then, all you need to do is walk into the Royal Dental located in Bucharest, Romania. A dental office by name and profession, the Royal Dental's interiors (designed by EZZO) would put a palace to shame. With royal color schemes, purple trims, bright white pillars and walls, and stunning fixtures, this is one dental office where you can expect the royal treatment for sure.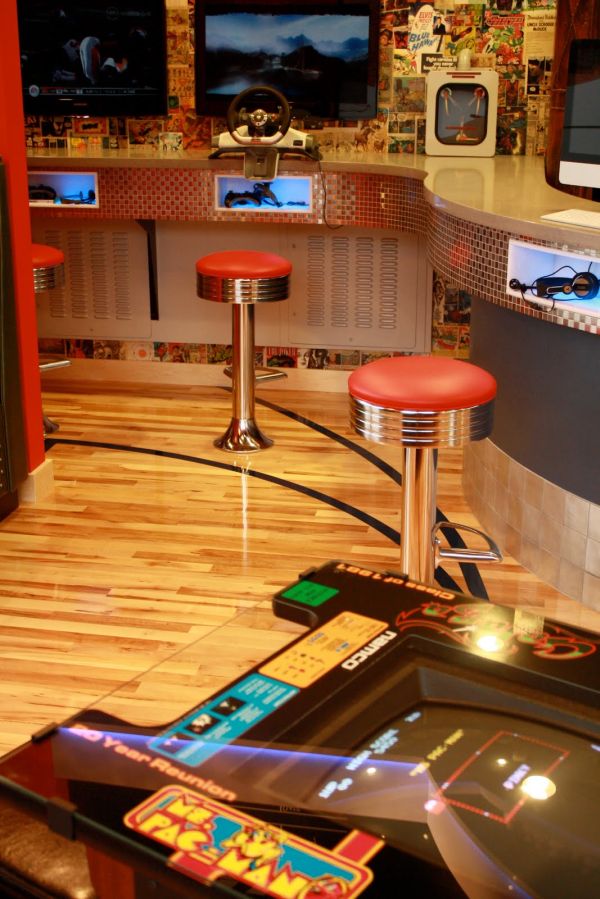 The DFT –Dentistry for Teens
If your teenage son/daughter is fussing about a dental visit, take him/her to the DFT, a dental office that would have them hooked for hours. The office looks more like a place you would hang out at in the mall. A technology counter offers smoothies, game play, MAC browsing and online music. A movie theater like cloud is created above the counter with specialty props from My Studio Line. A comic book wall houses the latest comics while video screens have been installed against it for Playstation and Xbox video games. Visitors can also choose between a DVD jukebox and a Ms. Pacman console for entertainment.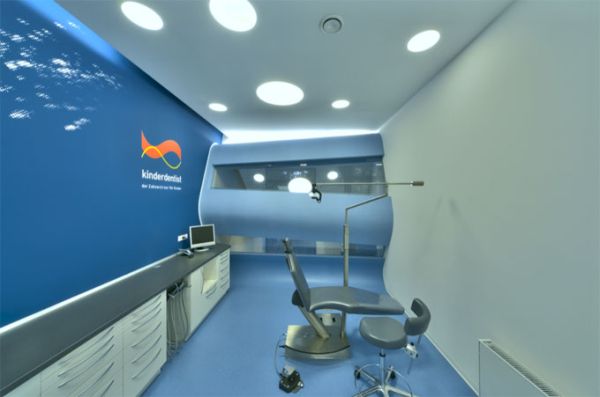 The Kinderdentist
Located in Berlin, the Kinderdentist is one dental office your kids would absolutely love to visit. Designed by the world renowned architecture firm GRAFT, the Kinderdentist features a unique underwater world experience for kids, complete with pixilated fishes and 12 foot visual waves. Kids would feel as if they are in a submarine, searching the ocean floor for treasure as they get their teeth fixed.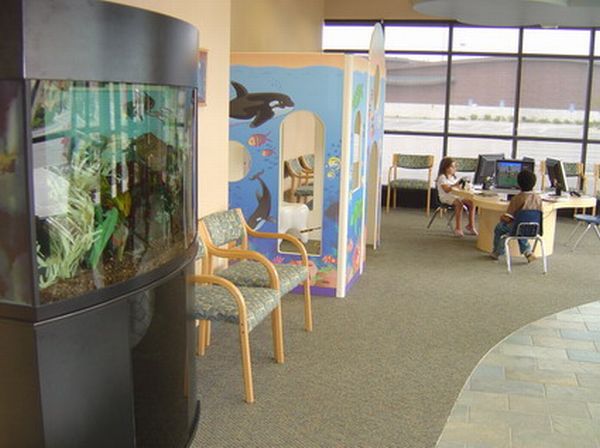 The Children's Dental Care
Here's another dental office that would definitely attract kids. Run by Brent Kvittem DDS and George Hankerson DDS, the Children's Dental Care office was designed by Diane PahlStrapko and follows a jungle theme, complete with panoramic jungle scenes, stone benches, sculptural trees and even a bamboo hut. The dental office also has different zones appealing to visitors of all ages. The jungle theme extends beyond the kiddie zone to envelop the entire office in a coordinated pattern of colors and designs.
Summary
These dental offices would definitely make you forget about your tooth let alone the treatment needed for it. So if anyone you know makes a fuss about visiting the dentist again, take them to these offices. You will never need to coax them into visiting the dentist again.