Fall 2013 will see a lot of unusual trends; these will be things that we won't normally use to decorate our homes. Think of it as taking a walk on our wild side, one trend in particular is raising a lot of eyebrows. Angel wings in every shape and from are taking the architectural world by storm, designs ranging from very ethereal to very dramatic and intense, London is seeing a flood of feathery wings that add a little bit of heaven to their homes.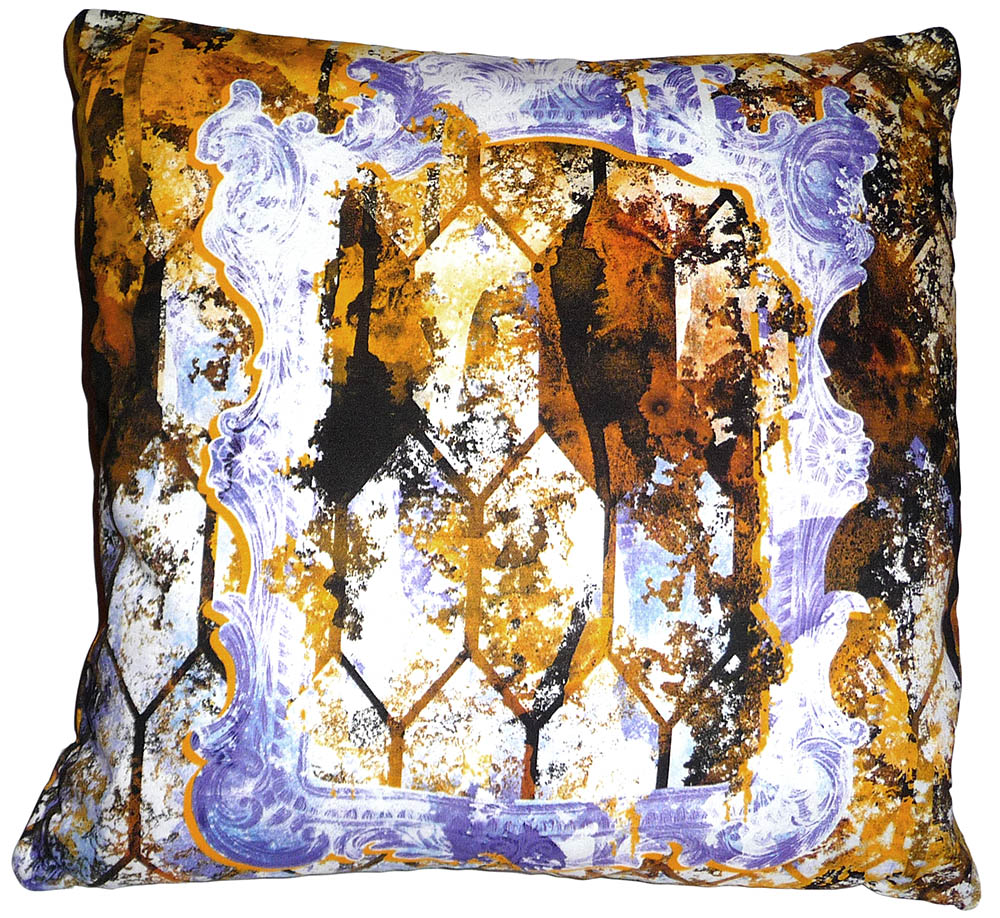 Angel wings and feather wings are a new design trend that can be seen on a lot of wallpapers, lampshades, and cushions and on printed fabric. Wall décor in the form of wings is in particular demand; these can be made out of wood and look elegant enough to stand out on its own. The lime wood angel wings available at Cox and Cox are hand carved making it truly exquisite piece with wall fixtures behind it. It is pale white in color and pays attention to the hand carvings that are inlaid in white; priced at 35 GBP, the entire piece is thirty centimeters high and around fourteen centimeters wide.
The next items of interest are a cushion set by Adam Slade; this is a more punk design and screams Gothic couture. This emerging designer has drawn his version of the Angel of Justice and then had his drawing digitally printed on to a linen fabric; behind the image is a spray of yellow and black. To complete the design, he added black piping and chenille backing which is grey in color. To give the cushions a truly angelic feel, he had them stuffed with duck feather. The cushions measure at fifty centimeters for both the length and width. It is priced at 75 GBP; Adam Slade has a collection of these cushions that are designed in similar patterns but each one is unique in its own way.  You can also check out the Eos feather lampshade in white the Graham & Green; they are handmade and can be attached to any light fitting. They are available in 20, 45 and 75 centimeters.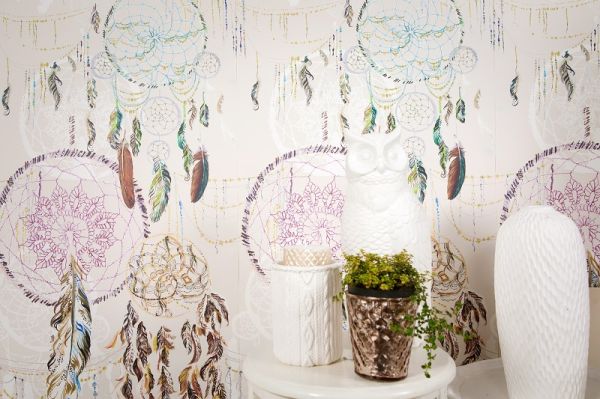 Wallpapers with feather designs are also available; Helen Stevens has one called the Jaeger wallpaper from her Navajo collection. You can visit surfacephilia.co.uk buy a roll of ten meters which will fetch you around 225 GBP. You can get a Rococco inspired designed wallpaper by Harald Glookckler priced at 85.75 GBP per roll.