What could be more refreshing and energizing than a cup of hot coffee, especially after a long and sound sleep? While for some it is the coffee, which is the only thing that matters, others might also want their coffee containers to be attractive and tempting. Described below are 5 of the most magnificently designed coffee mug concepts that would simply enhance the taste and energy of your beverage making you enjoy each single sip more than ever.
The Apple iCup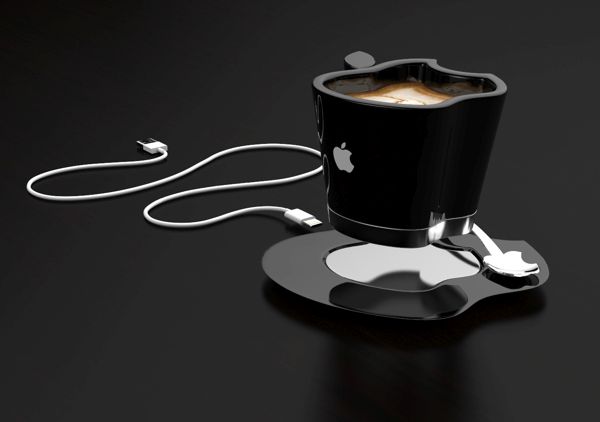 The wonderful Apple iCup designed by Tomislav Zvonaric is unique in that it bears a tiny heating plate that can be connected to your PC via USB. This amazing USB warming coffee mug is available with a saucer and a coffee spoon with the typical apple bite mark that reminds us of the love of the designer with the famous Apple brand. The cup comes in eye-catching colors like red, green, black, and white and bears an apple stem that doubles itself to form a mug holder.
The Musical Teacup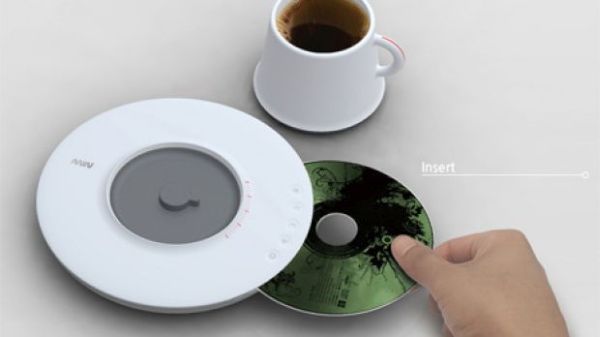 Want to enjoy hearing your favorite music tracks while having your brew? We have for you, this astounding musical teacup that will leave you absolutely jaw dropped. Designed by Jongming Kim, the breathtaking coffee mug comes with a high-tech CD player as its saucer and built-in speakers too. The cup is available in white and consists of a touch sensitive interface.
The Me Cup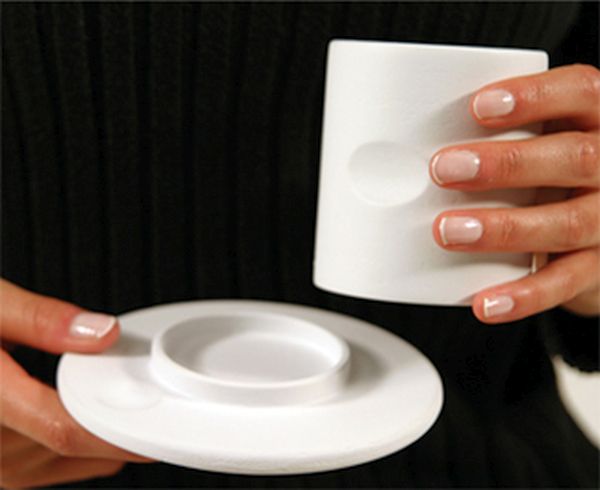 I am sure every one of you reading this post might have experienced finger burns due to holding a hot mug of coffee or tea. To help you spare your fingers, here is for you a perfect tea/coffee mug by Madeleine Beaulieu. It consists of in-built empty chambers that prevent the surface of the mug from getting hot. In addition to the mug's eccentric design, you also get an attractive saucer which can be converted into the mug's lid. The lid has dual advantage in that it helps to keep your brew warmer for long and it also makes it possible to stack cups one over the another.
In-Orbit Coffee Cup Design
Ever thought of a mug that could hold liquids in zero gravity? Astronaut Donald Pettit has made this concept come true. He has designed a cup that is extremely useful for astronauts during their space journey. The cup consists of a narrow bottom, a deep gove and a lip depression that work together to hold the coffee inside the cup, draw it upwards and make it able to be drunk without splashing.
The Goat Mug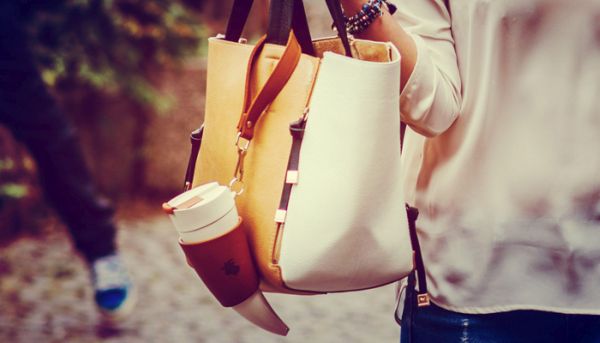 The attractive and innovative goat cup designed by Desnahemisfera is a real tribute to the goats that helped in the discovery of the amazing beverage that is coffee. It is stylish and eye-catching and comes with an amazing leather holder and two straps with the help of which you can attach the mugs to your bag or across your shoulders.
With these highly stylish and attractive coffee mugs at your home, I am sure you too would believe "a lot can happen over a mug of coffee."