We are living in a high tech world where landlines are considered old fashioned and boring. Smartphones have taken all the limelight because of their exceptional features. But we will introduce you with some stylish and unusual looking landlines that are no less than the cell phones in terms of style and outlook.
Stylish Phone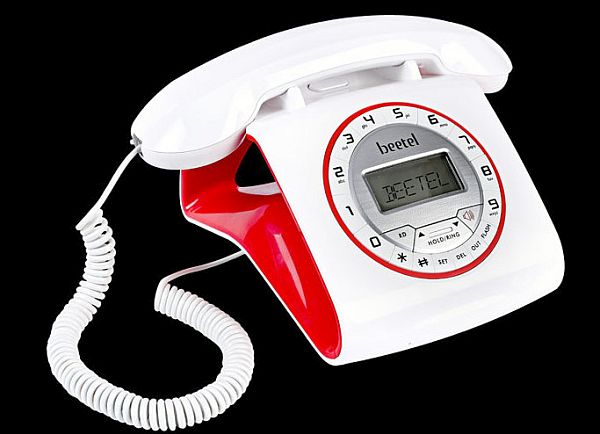 This landline phone resembles like vintage telephones that we used to have years ago. But it has a classy edge to it, the black dial in center and the cherry color in the background adds style to the landline. It has a built in answer phone and hands free speakerphone that will allow you to do your other works side by side.
The Hamburger Phone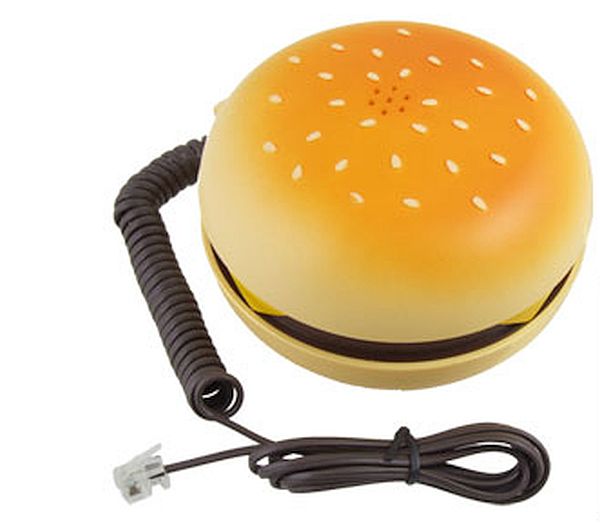 If you are bored of traditional telephones then this odd-looking phone will surely give you some uniqueness. This funny looking hamburger phone will add some delicious taste in your home décor. The hamburger phone is the only phone that will make your mouth water the moment you will see it. But we fear that this tempting phone will be used only for ordering hamburgers.
Simpson telephone
A Simpsons fan will certainly love this telephone. The naughty Bart Simpson for the first time can be seen quiet and sitting ideally. But with those big popping eyes you never know what he is up to. This creative telephone will add a character to your living room or anywhere you will place this fun piece.
Skull phone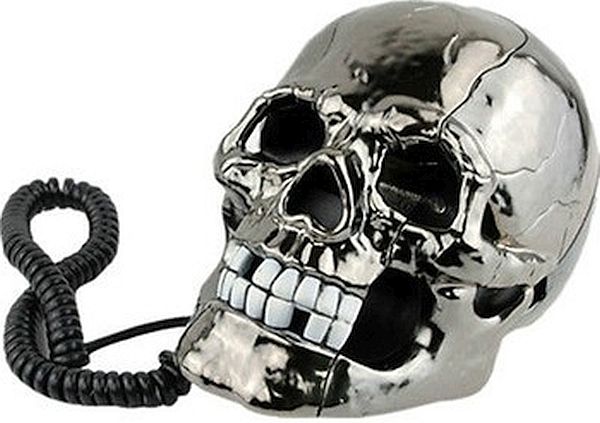 This telephone will give your home a gothic style to your home. The glossy silver color of skull telephone is attractive to look at. Skull phones are available in different and unique style. It can be a little freaky to receive a phone call at night, beware you might get a heartache.
Payphone telephone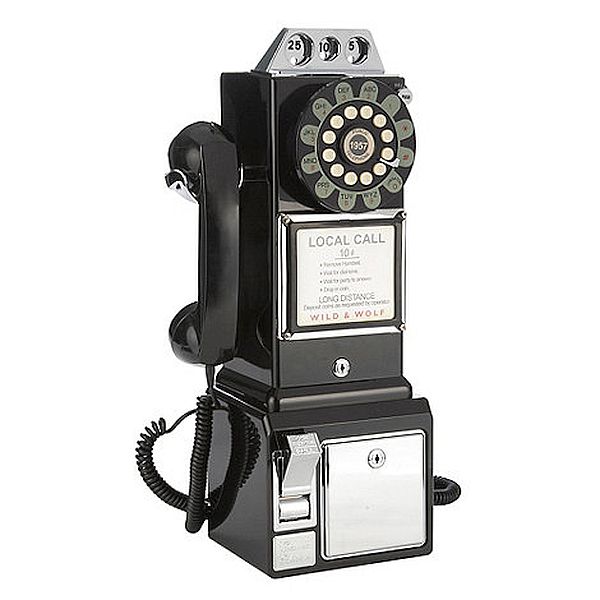 Go retro with the 1950s style telephone that will give your home a unique aura. Payphone telephone consists of a genuine rotator dial and a long cable wire that allows you to answer the calls while doing other work. The phone base is strong and you can cover long distance while talking on the phone. For faster dialing the push button and an original bell mechanism features are added to the phone.
The smart phones are completely taking over the place of landlines but with these novel telephones, you would still want to hold on to them. Some landlines have a fun touch while some of have style and character to them.