Unlike most of us who can literally take anything for granted, individuals with special needs find it more difficult to perform even mundane tasks like cooking or working in the kitchen. These individuals would not be able to work with the standard kitchen countertops, work surfaces and accessories used in most kitchens. They would need a specially designed kitchen that would help the move around freely and get the job done as quickly as possible with minimal hindrances. Accordingly, here are 5 such kitchen design concepts that would appeal to specially abled people.
Coox Kitchen cum Dining Area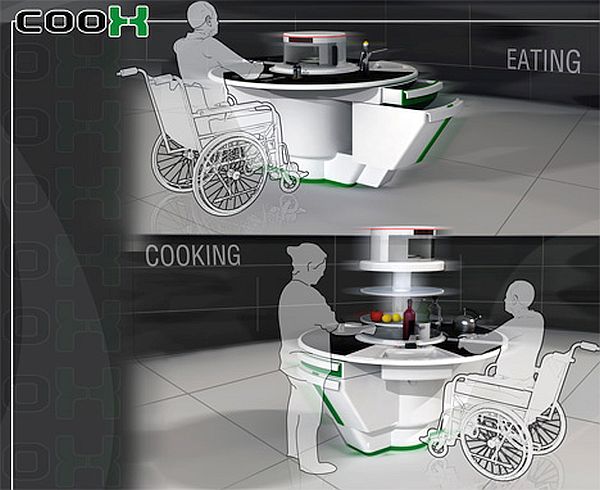 This specially designed kitchen dining area features a circular table which can be divided into the cooking and dining stations respectively. The fully functional cooking station comes with an induction cooker, microwave oven, refrigerator, dish rack, drawers and armature. Some of the salient features of the set up include the oven that can be turned to 180 degrees for easier access, a pneumatic system controlled fridge, the induction cooker can slide across the surface for a full 120 degrees and an electric motor to control several operations.
ChopChop Kitchen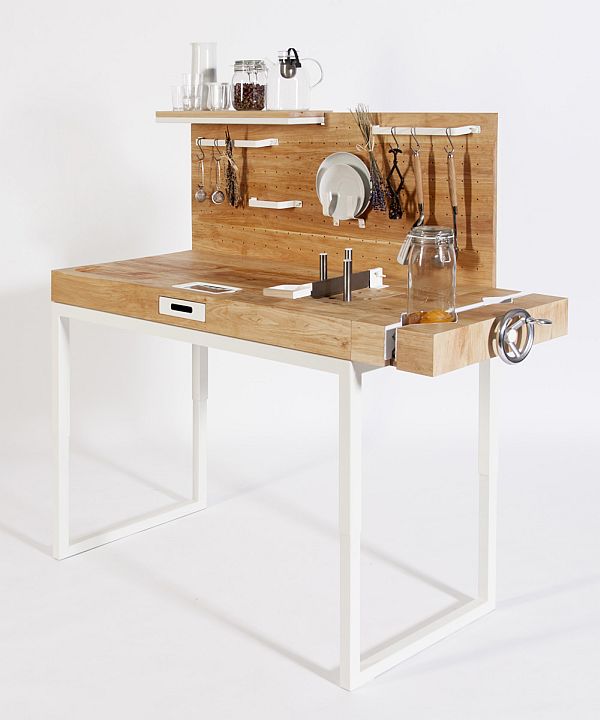 Designed by Dirk Biotto, the ChopChop Kitchen features many inbuilt elements and controls that can be easily accessed by people with special needs. The adaptable kitchen space has been carefully planned to facilitate movement without hindering the functionality of the space. Individuals who love cooking and spending time in the kitchen would surely relate to the ChopChop kitchen and its myriad benefits.
One Handed Kitchen Equipment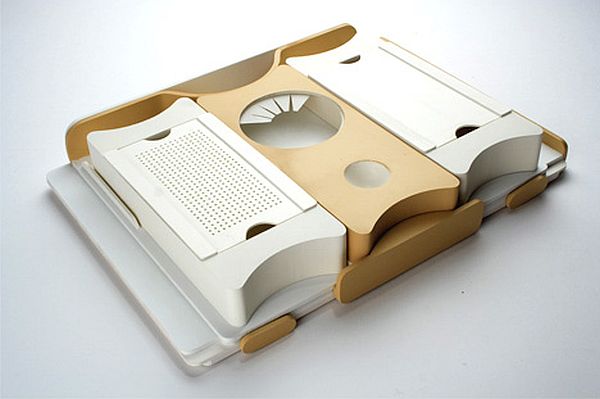 Designed by Gabriele Meldaikyte, the One Handed Kitchen Equipment is the perfect solution for all the chopping, slicing and peeling woes usually experienced by specially abled people. The equipment features cutting equipment along with a bottle opener, a tube holder and a bread slicer. In addition to a lunch box, it also integrates a rubber mat that prevents vegetables, foods and other food items from slipping while peeling or cutting.
Hability Kitchen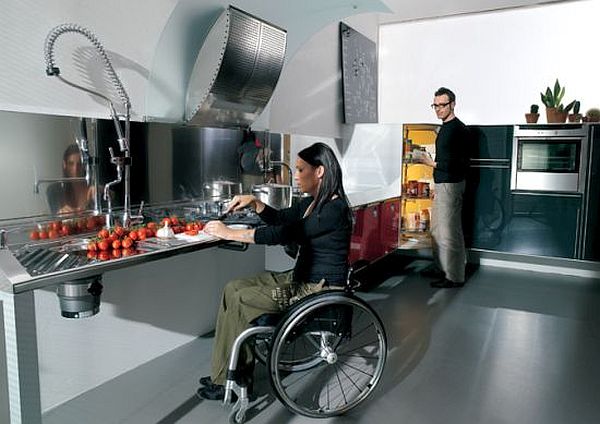 A joint collaboration between the company Valcucine and architect Marco Miscioscia has led to the advent of this unique kitchen for specially abled individuals. Hability is one such kitchen that allows these individuals maximum flexibility while cooking without necessarily labeling them as those with special needs as is the case with many other products. As such, the Hability kitchen concept would serve anyone irrespective of their needs or constraints.
Easy Food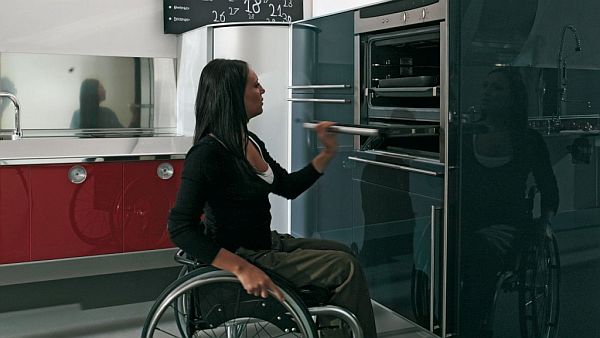 This amazing kitchen concept features a stainless steel look that is safe as well as ergonomic. Made of a single mould, the kitchen countertop allows individuals to chop, cook and clean utensils from the same workstation without the need to move any pans. The system's self-clean feature also allows the water to flow away from the user towards a service sink. Additional units like dish drainer racks, transportable sinks, corner units and wall hung units can be added or removed as per need.

Individuals with special needs would find it difficult to cook in a standard kitchen. As such, many designers are coming forward with unique customized kitchen concept ideas that would help these individuals move around freely in the kitchen and cook to their heart's pleasure without any worries.