Global awareness about the need to follow earth friendly practices is spreading and that is good news for all of us. If the interest in renewable energy is growing at a fast clip, so is the demand for buildings that are earth friendly and self-sustaining.  World over, there are quite a few stunning examples of such green buildings. Here are five of the best:
1. The Edge: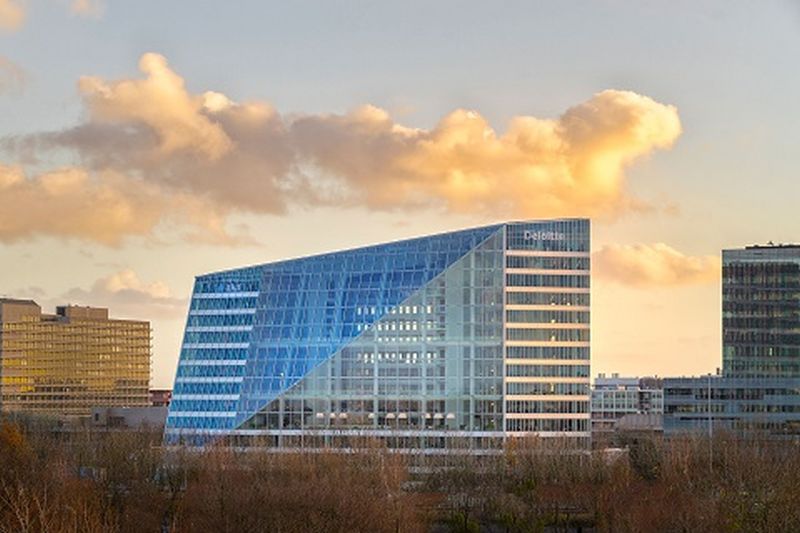 Image Source : breeam.com
Located in the Netherlands, The Edge is often described as the most environment friendly building ever designed by man. The BREEAM 98.4% sustainability score tells you how well it fulfils its green earth goals. Feature packed with power efficient LED, mesh between the floors that creates perfect ventilation and solar power panels across the roof and south side wall, the building is quite the masterpiece. Using up a whopping 70% LESS electricity than a typical commercial building, The Edge is truly the best example of green construction.
2. The Crystal:
This beauty is located in England although you would be forgiven for thinking you have landed in Sydney, Australia when you see it for the first time. The design is reminiscent of the famous Opera House but when you look at its LEED platinum and BREEAM outstanding credentials, you will be impressed for a whole different set of reasons. The building runs on zero fossil resources and uses renewable energy amply.
3. One Bryant Park: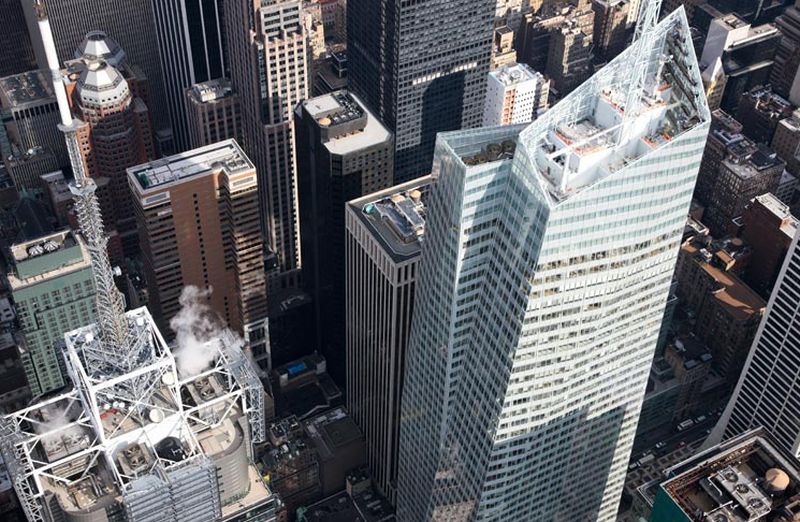 Image Source : durst.org
At home, located in New York, this building enjoys pride of place as the first high rise to get a LEED platinum certificate. Equipped with CO2 monitors, and lighted up by power saving LED, this building is highly functional and surprisingly energy efficient. The waterless urinals are one of the most significant features of the building but what usually takes all the spotlight is the fact that One Bryant Park has its own power generation plant that puts out an impressive 4.6 megawatts of power.
4. Micro Emission Sun-Moon Mansion, Dezhou, China:
Visually captivating with its sun- dial design, the Sun- Moon mansion is rather aptly named for it harnesses the power of the sun rather efficiently. It is one of the world's largest solar powered constructions. The energy saving glass one of the most striking features of this energy efficient building.
5. Pixel: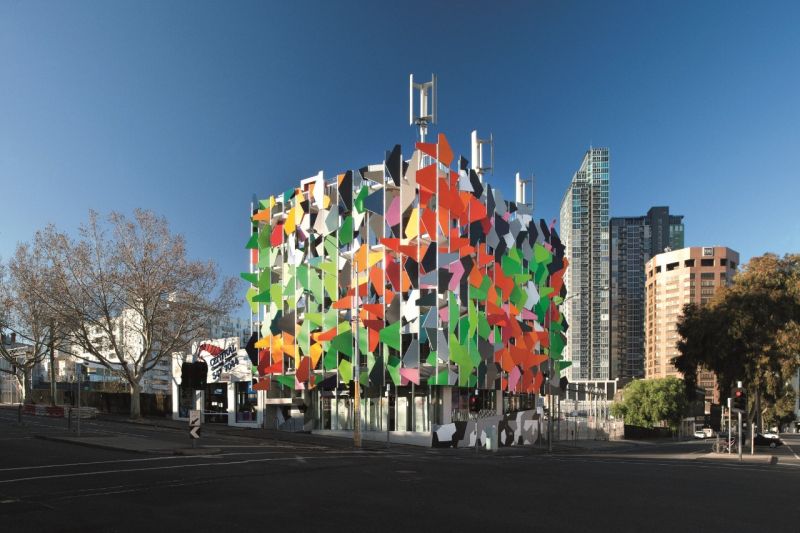 Image Source : chadwicks.ie
True to its name, the overall design does look pixelated in this Australian example of an Eco- friendly construction design. The Pixel is a carbon neutral building with a very impressive Greenstar rating. The building has its own means of power generation and it entirely self- sustaining. All of the water used within its walls is collected inside the building itself and the anaerobic waste digestor ensures that the human waste is turned into heat that can be used efficiently.
Contribute to the green earth wave with your own architect's firm
As an architect, you are in the perfect position to make a huge contribution towards saving the planet. If you are starting your own firm, then you can make a significant difference by opting only for green materials and promoting eco- friendly building designs to all your clients. Before you start taking big projects under your own brand name, do ensure that your firm is protected adequately from all contingencies. Apart from general insurance to safeguard your firm, you might also need architect's liability insurance to protect your firm from the financial impact of client lawsuits.
This kind of professional liability insurance ensures that if a client files a case against you for negligence, delays in service, incomplete work or any such reason, you can fight the case in court and prove your innocence without worrying about legal costs. This insurance covers all the court fees, attorney fees, even the damages that you may have to shell out if the judgment is unfavorable. Check this website to find out more about why architect's liability insurance is essential for your architect's firm.
Article Submitted By Community Writer