Once the winter season is over, people like to spend a lot of time outdoors. This is the reason why so many people want to find a house that has ample outdoor space so that they can spend some quality time there. Your home's patio or porch is a great place to spend some time relaxing alone or with other people. It is a great space you can use for yourself or entertaining guests.
Have you been neglecting your outdoor spaces lately? There are many simple things you can do to make your outdoor space inviting and cozy, like adding rattan garden furniture. Below are some other ways to create a beautiful and warm outdoor space for your home:
 1. Consider the Basics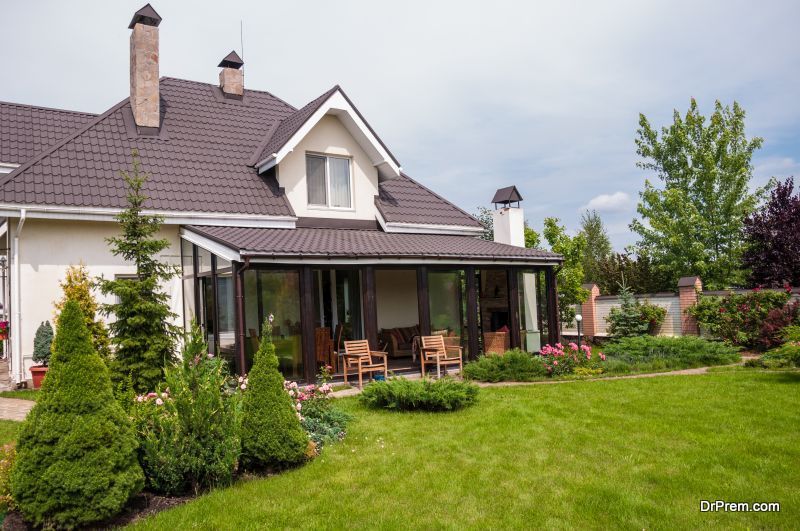 Planning is a necessary process when designing a home. Designers always go back to the basics when it comes to staging any space to make it feel comfortable for the people living inside the house. When you stick to the basic rules of design, you can never go wrong in making any space functional and stylish.
If you are planning to use the outdoor space for entertaining guests, ask yourself, "How would I make it feel inviting?" If you want to use the area as a personal spot for your meditation or relaxing time, ask yourself, "How can I customize the space?" You should consider other things like if pets or children are around so you can design the space suitable for them as well.
The basic rule of designing the outdoor space is dependent on how you want to use it. Colors, fabrics, furniture, and textures should be considered if you wish to the area to feel cozy, relaxing, or inviting. 
2. Think About Variety
Once you know how you will use the space and learn the basics of the design, it is time to think about ways to add components in the area. In today's modern design, the use of set pieces to make any space functional isn't all that widespread anymore.  To make your outdoor space cozy and stylish, consider using a mixture of furniture pieces that will provide the foundation of a layered look. You can also use different textured fabrics to add depth and layers to space.
It is also recommended to use furniture that can be used for multiple purposes. For example, a coffee table that can be used as a seat in case you need additional chairs for when you have guests. This will also work in homes that have small outdoor spaces. 
3. Bring Your Interior Design Outside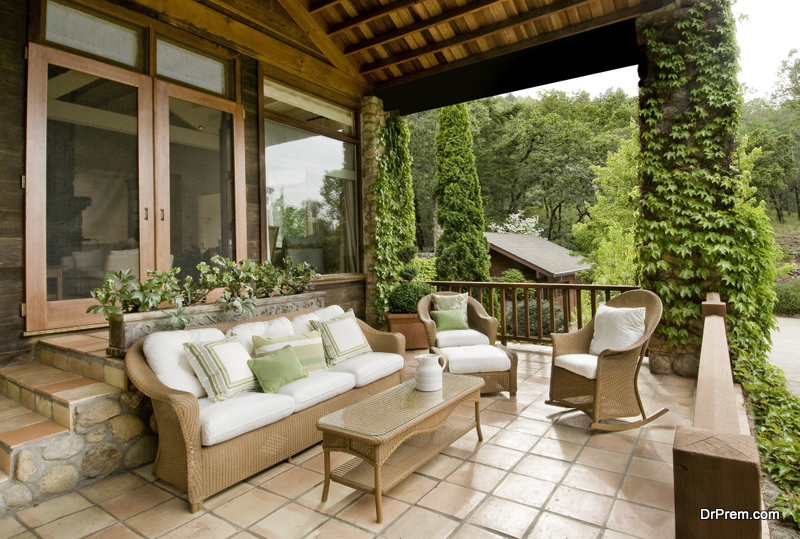 If you are still confused about how to design your outdoor space, it is very common for designers to incorporate interior design outside. Designers recommend bringing characteristic interior touches outside because it brings continuity from the inside to the exterior space. This can be achieved by blending the interior color palette and finishes within the outdoor space. You can also use the same color palettes for furniture or flooring your composite deck boards can be painted in the same color as your outdoor furniture. This will create a seamless transition between the exterior and the interior. However, you should also remember to add distinction to the outdoor area by adding distinctive decorative accents and use brighter colors. 
4. Don't Forget to Add A Natural Element
If you want your exteriors to have a summer makeover, adding natural elements is a simple way to do so. Adding flowers in a planter or larger leafy foliage is enough to make the space bright and natural. You can also add water pieces or aromatics like roses and herbs of your choice. Adding natural elements on the outdoor space will not only bring a freshness, but it will also help make the area have a cozy and relaxing mood. Aside from that, adding foliage can add privacy to an outdoor space. 
5. Colors and Textures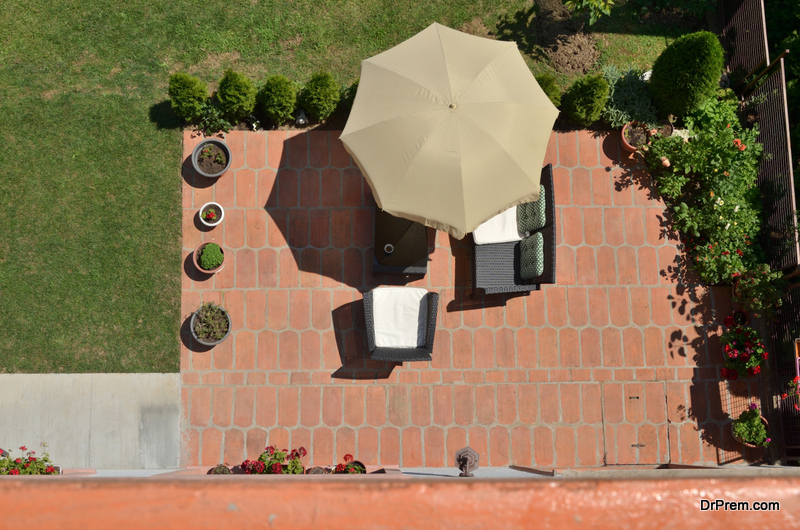 Choosing the right colors and textures is critical in making sure that the space feels warm and cozy, even on cold spring nights. Textiles do not only set the mood, but it also impacts the sensation of touch. Outdoor textiles must also withstand any weather so you can use fabric with webbing and mesh so you can ready to use them regardless of the climate.
Colors for outdoor spaces are also crucial as it can impact the feel of the area. Colors can be introduced not only through fabrics but also through furniture, flooring, or fixtures. If you want a calming feeling, you should choose neutral tones with understated patterns. You can add a splash of character to your space by adding unique pieces with bright or intense colors. It can be a center table or fireplace, which can be the focal point of the area. 
Summary
There are many things you can do with your outdoor space and many simple ways to make it cozy and inviting. If you want to use it as an entertaining space, choosing the right color, texture, and furniture is critical to make it inviting and warm to your guests. It is also vital that you add a personal touch to space if you want to use it as a relaxing spot where you can read a book or drink coffee in the morning.
Article Submitted By Community Writer