If you are currently redecorating your kitchen or planning a kitchen refurbishment, you have probably heard all about granite for your kitchen work surfaces. Granite is a hardwearing and attractive choice for kitchen countertops but did you also know the following things about this popular natural stone? Here are some distinctive granite features that make this stone stand out.
Variety and Diversity of Pattern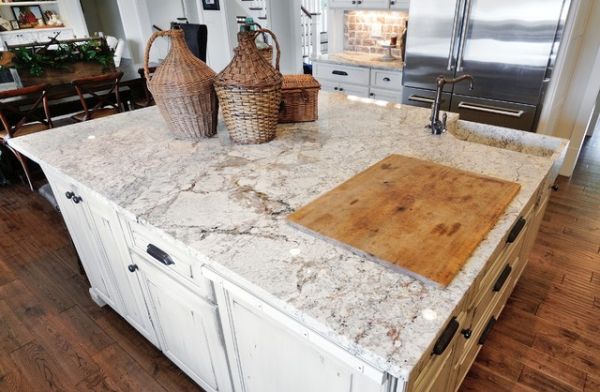 Granite is available in a wide variety of different patterns. There is no such thing as a typical granite pattern. Granite can look like marble with swirls and whorls, or it can look like sand, with a rough and fine pattern to it. You will find all different kinds of specks, whirls, swirls, and splotches in granite worktops which really adds to the appeal of this stone. This means that you can choose granite kitchen counters to match all different styles of décor and looks.
Naturally Unique
When you are planning a unique kitchen design you need unique work surfaces, and there is no stone more unique than granite. You will not find two different slabs of granite that are exactly the same. Because this is a natural material these unique variations mean that your kitchen will never be the same as anyone else's. You get a unique look with granite.
Hundreds of Colour Choices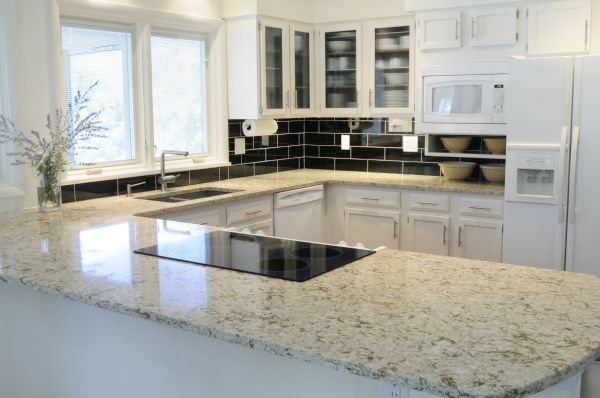 As well as different patterns, granite comes in many different colours. If you want to go the traditional route you can choose black or grey. But due to the way the crystal forms in the rock, other colour options are available including white, orange, pink, brown, green, and even blue. Depending on your style preferences and the look of the room, granite perfectly complements any décor.
More than One Finish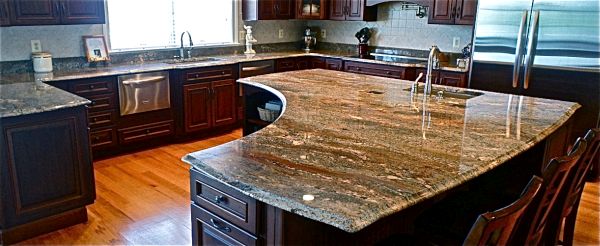 As well as colour and pattern, you can choose from several different granite finishes, making this a highly versatile stone. With a polished finish you have a surface with a high sheen, ideal for the modern kitchen. Or you can choose a matt finish that looks a little more rustic and country-style. The leathered finish is rougher and more distinctive.
Low Maintenance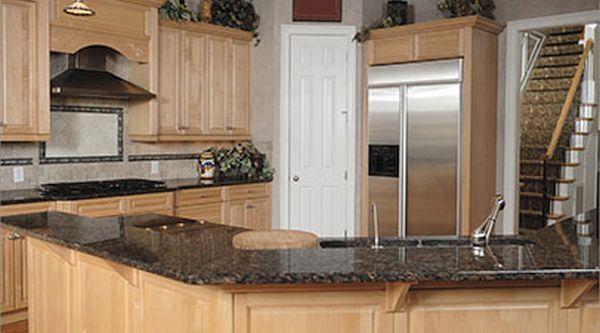 For many people, style and look are less important than how easy a material is to care for. Granite is good in this regard. It is low maintenance and when you have sealed the stone it is easy to care for. The seal on the stone prevents liquids seeping into it and discolouring the stone. Once sealed, you can wipe down kitchen surfaces with a cloth and mild detergent in order to keep them clean and sparkling.
When looking for granite works surfaces make sure you explore the full range of options by looking at samples from a reputable supplier. You'll see a wide range of options available to suit all kinds of homes and kitchens, available in a variety of cost ranges to suit different budgets.