There is a great amount of greenhouse gas emissions which are released into the atmosphere by ships. Ships consume millions of litres of fossil fuel as well, and contribute to a lot of waste, polluting the seas and oceans. Now, governments have become more stringent about reducing emissions which has also made shipping companies research and use new and innovative technology to power their ships. Not only are shipping companies taking measures to reduce emissions, they are also testing zero emission cargo ships which would become a reality in the future. Here are 5 zero emission cargo ship concepts:
Norwegian concept ship Yara Birkeland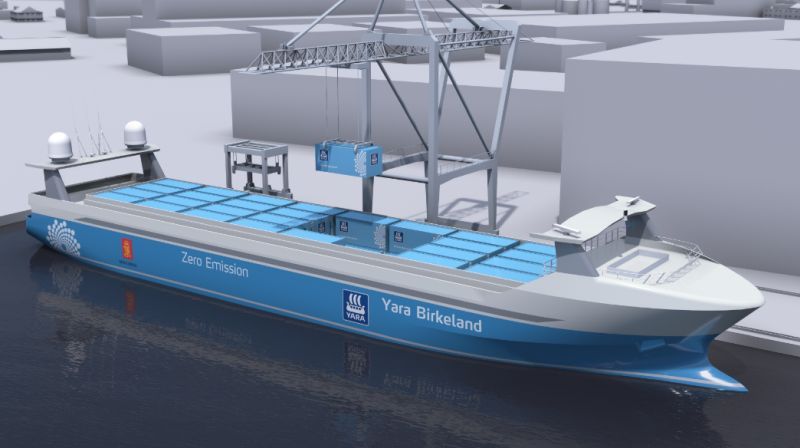 The Norwegian fertilizer manufacturer Yara is teaming up with tech firm Kongsberg Gruppe to build the world's first autonomous and completely electric container feeding ship.
The new ship will be a zero-emission ship, which, according to the companies, will be a game changer for maritime transport on a global scale. This ship is built to meet the requirements of the UN's sustainability goals.
The Yara Birkeland will also cut road emissions by eliminating approximately 40,000 journeys made by trucks, while transporting goods from the Larvik and Brevik ports.
The Yara will start out as a manned vessel, before functioning as completely autonomous from 2020. Kongsberg will develop and deliver the required technological needs, including integration and sensors, as well as the propulsion, electric drive and battery systems.
By shifting containers transport to sea, instead of land, the YARA would help to conserve the fuel which would otherwise be consumed by trucks, and reduce a huge amount of GHG emissions.
In 2016, Kongsberg has also collaborated with UK based Automated Ships to build the world's first fully automated ship for offshore operations.
E.S/Orcelle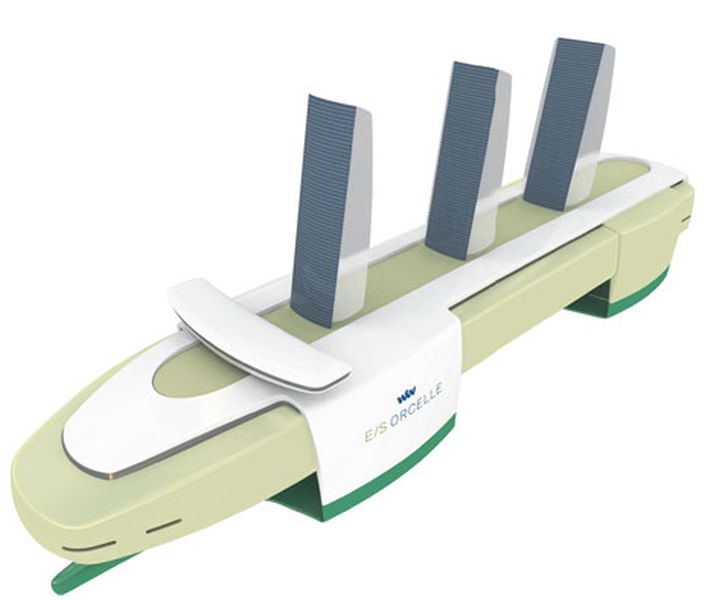 Built by Wallenius, the well-established shipping conglomerate, the Orcelle is claimed to be a unique vessel which would carry cars as cargo. Three different systems would be used to propel the carrier for its everyday operations. Wave and wind power, electrical systems for energy and hydrogen fuel panels have been integrated effectively to provide the ship with operational success. The ship also has zero emissions status.
Container feeder ship Zero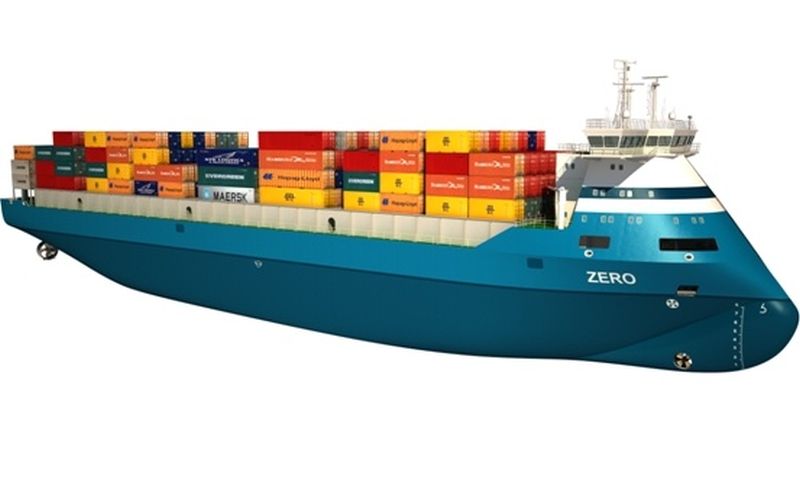 The Zero is still under design conception process, but is touted as the latest, 'next-gen', container feeding vessel which has no emissions. The GL Company say that the ship would be fuelled exclusively by hydrogen fuel panels and liquid hydrogen. The GL company's goal is to reduce operational speed to further the viability of the ship on the North European zone. The company claims that the ZERO would be a trendsetter among eco friendly ships, once it becomes operational.
Super Eco concept ship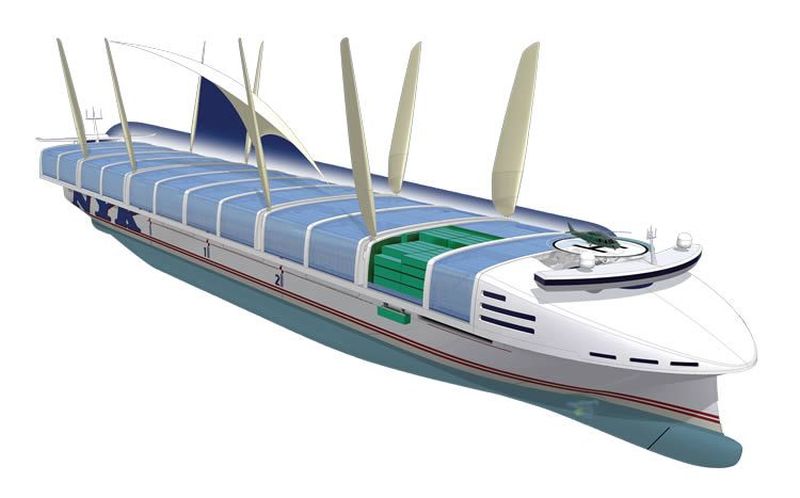 The concept ship Super Eco, is being built by NYK, and 2030 is the year which has been earmarked for its operational start. This cargo ship's design is perfectly streamlined to utilize the maximum benefit from LNG and solar cells, to help it manoeuvre on water.
The ship has been meticulously constructed with the help of many reputed European companies providing the required technological and technical knowhow. The main features of the cargo ship will be the absence of traditional fuel systems and the electronic freight loading as well as unloading processes. This ship will be a zero-emission cargo ship of the future.
Zero emission concept for Ferry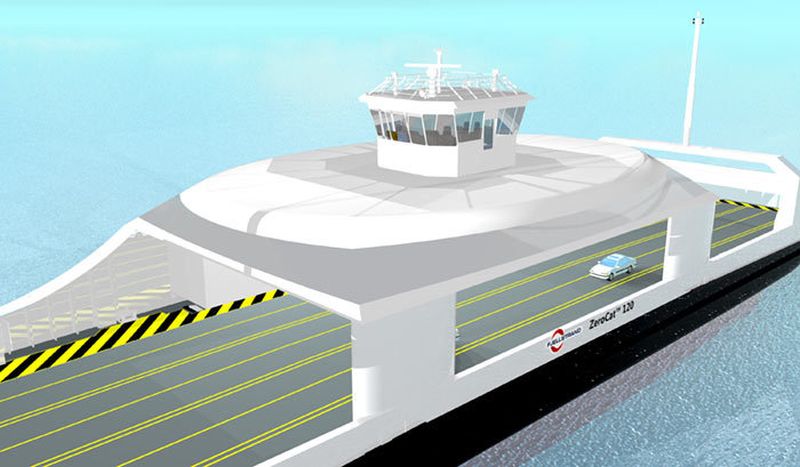 The zero emissions Ferry Concept from the shipping corporation Scandilines, is an emission free futuristic vessel. The ship would make use of several green energy systems such as fuel cells, Flettner rotors and photovoltaic systems. The ferry is double ended and its design plan has included space/room for approximately 1,500 passengers. The vessel would also feature a huge 2,200 m lane for cars and other vehicles. Huge cargo ships like this one, which otherwise produce a lot of GHG emissions, and use a lot of fossil fuels, can reduce emissions in future by going green.
Other green cargo ships like the B9 ships are already operational, and use biogas and wind energy to run. This ship has earned great accolades from the shipping world, due to its innovations like using a naturally derived steel alloy for better operational success. 
These Zero emission concept cargo ships are good news for the environment, as they would reduce global warming gas emissions and hopefully contribute to better climate conditions.