Do you feel like the walls in your home have been neglected? Many people don't understand what a big difference a wall decoration can make. However, regardless of whether you live in a small apartment or a large villa and whether you are a minimalist or a maximalist, decorating empty walls can be a challenge. A wall that is too bare can easily make the house feel either boring or even worse, stiff, cold, and sterile.
To make use of all the space in your house, wall decor is necessary. There are endless possibilities when it comes to decorating your walls and in the article below we share some common hacks to decorate your empty dull walls.
1. Macrame Wall Decor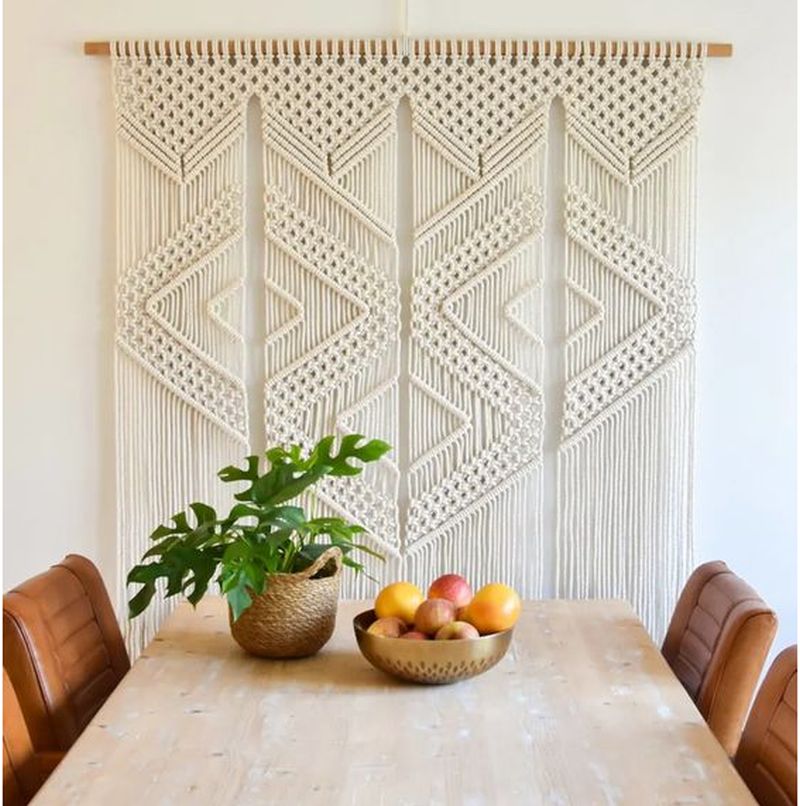 More trendy than ever, macrame is making a comeback when it comes to home decor and it's a perfect idea to dress your walls and give them a mysterious look. The beautiful and timeless macrame wall art revels in its soft beauty and can be integrated into any style, whether it's modern or bohemian.
Some macrame designs show natural and sober colors like beige but you will also find models with lighter or pastel colors that give life to the room. The tribal style sporting geometric patterns and bold colors is also very fashionable. You can hang any macrame wall art decoration of your choice above the living room sofa, in the hallway, or above your bed and completely transform your living space.
2. Cover The Wall with A Nice Wallpaper
A simple and common way to give your walls a dose of character is by using stylish wallpaper. No other type of wall decoration gives such an overall effect. Choose a fun pattern or a wallpaper that mimics natural textures, such as marble or wood, to create a modern and elegant feel to the room.
If you're not in the mood to do something permanent, you can easily put up a wallpaper that you can replace or remove whenever you want. Wallpapers are great for entry halls and dining rooms but there is a certain level of unexpected charm when using a famous movie wallpaper or a meme-inspired one in the laundry room or your closet. Looking at it will instantly bring you joy and might even make you chuckle.
3. Create A Mini Gallery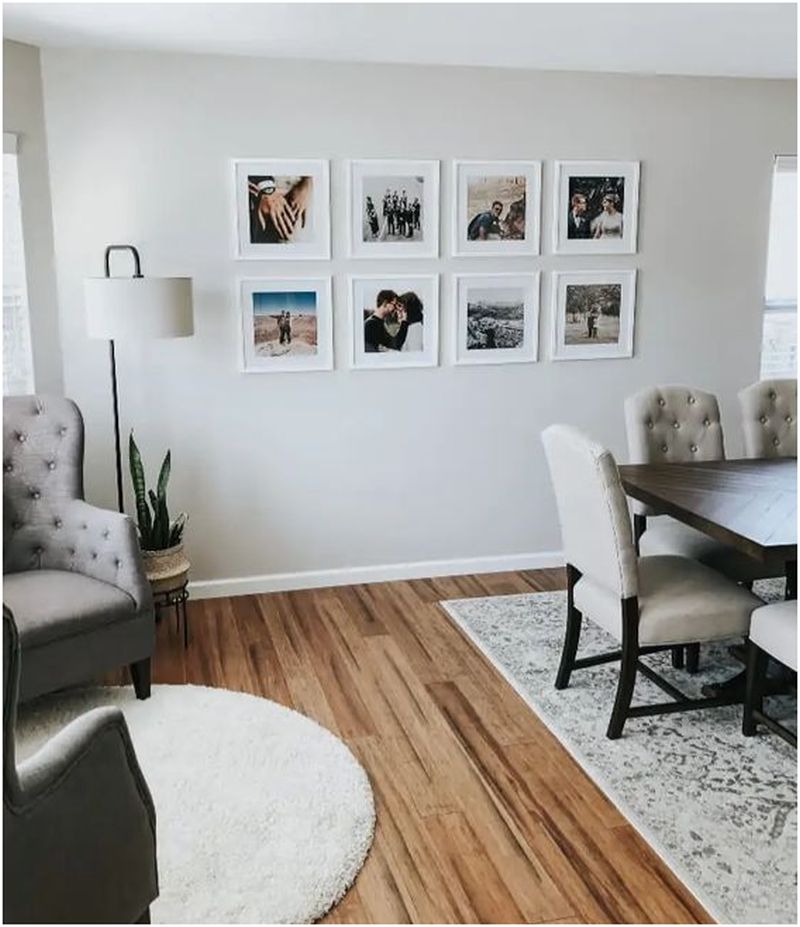 A simple trick to make pictures and paintings look better on the wall is to group them. They can be the same or different sizes and can be placed in a row, a jumbled group, or a grid. Everything works. As long as you've chosen paintings that go together in some way, such as in style, theme, or color, a mini wall gallery is a creative way to decorate a wall and add more personality to the overall living space.
4. Decorative Wall Lighting
There is lighting that we have because it fulfills a function and there is lighting that works more as decoration. Decorating your walls with neon lights, string lights and other light features will make your room feel bigger while also getting beautiful light on the walls.
The thing to think about when decorating with light is that there should not be too many strong light sources. The trick is to find the right balance between light and shadow. Installing several light sources on your walls can also contribute to a cozier feeling in the home.
5. Mount Some Shelves
Another excellent idea for empty walls is to use wall shelves. It's stylish and can also be practical. Instead of hanging paintings or posters, you can place whatever small objects you want on wall shelves, such as potted plants, books, or small souvenirs.
It's a clever way to show off your style and personality. Just remember not to overcrowd the shelves as this will make them look more cluttered than tidy.
6. Add a Mirror For Dimension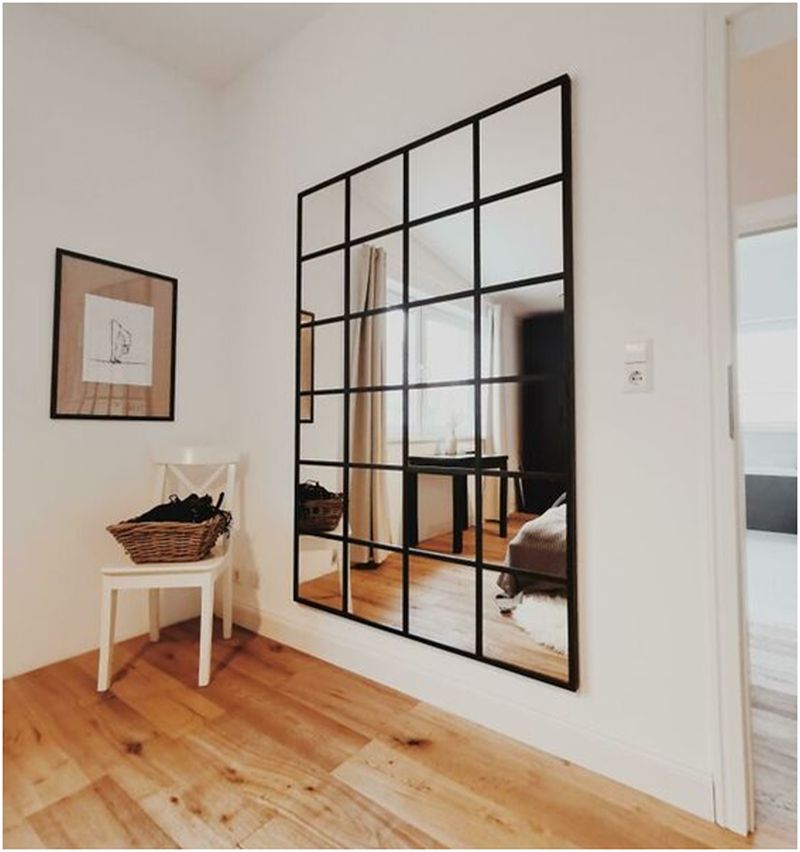 Because mirrors reflect light, making a small space feel larger and brighter, a large wall mirror can be just what a somewhat cramped room needs. It's an effective trick to broaden visual space and brighten up a room.
You can choose between a large mirror or several smaller ones to decorate a bare wall. If you are unsure what motif you want in a painting, a mirror is a perfect substitute. And there are more than just rectangular mirrors to choose from. You can find lots of fun, bold shapes on mirrors.
Final Thoughts
Wall decorations are a wonderful way to add freshness to your decor and make your home more welcoming. Whether you decide to use macrame wall art decoration or add colorful wallpapers, there are many hacks you can get inspired from and use to transform your living space's appearance.
Article Submitted By Community Writer