Ever fancied watching a movie, surfing the internet or playing a game while seated on a hi-tech chair that would absolutely let you live out these experiences? If not, then take a look at the chairs below. Here are 6 amazing hi tech chairs that you will absolutely go gaga over.
Surf Chair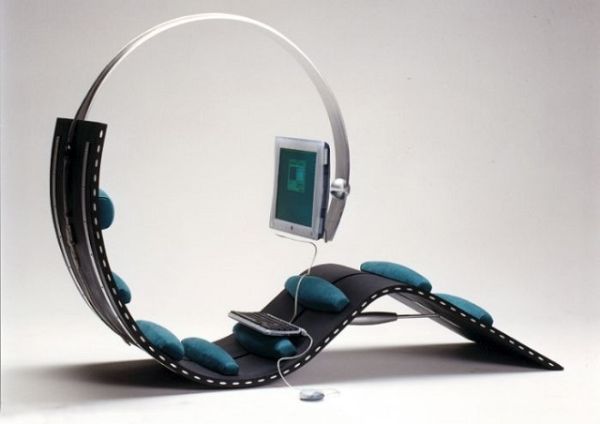 This hi tech chair owes its classy design to Kenneth Lylover. Doubling as a lounge chair and a workstation, the chair features comfortable cushions as well as a hanging monitorthat lets you watch movies and surf the net as you relax.
Energy Pod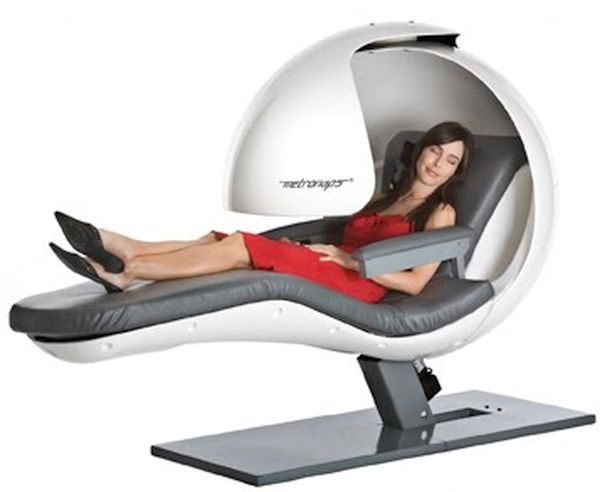 Designed by Metronaps, the Energy Pod is a hi-tech chair that doubles as a lounge for power naps in office. In addition to featuring a very comfortable reclining position for the user, the pod also comes with a dome like hood that offers the ultimate privacy for a worker while napping.
Go!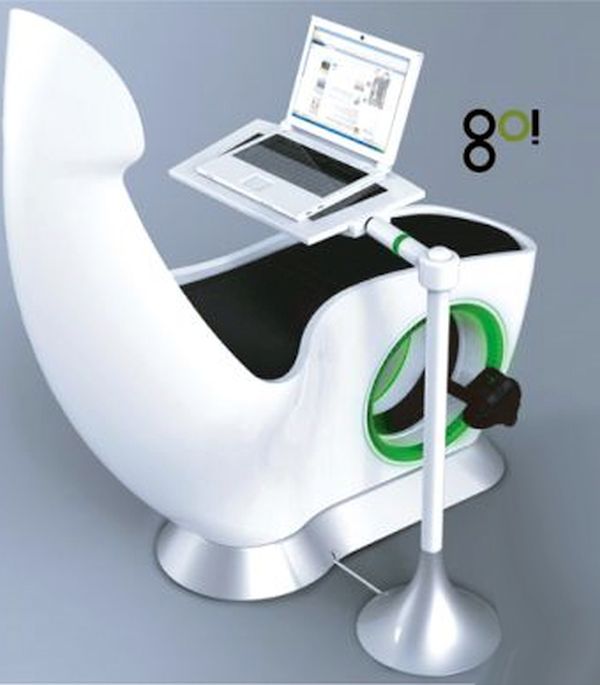 This chair by RizkiTarisa is just perfect for all those workout enthusiasts. It features a recliner that comes with a retractable work desk at the side and a cycle at the bottom. That's right. The cycle will let you exercise while you work or lounge, thus contributing to your fitness goals.
Emperor 200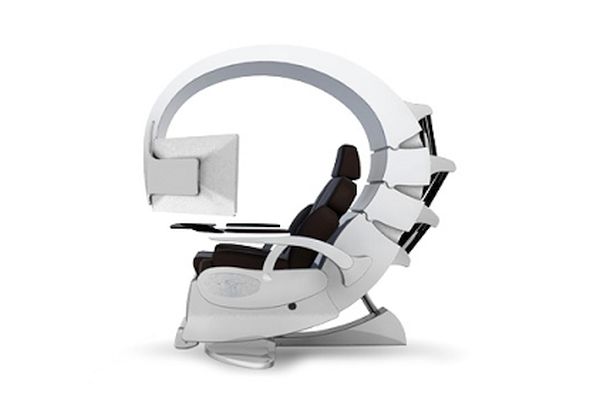 This futuristic chair cum lounger features an impressive touch screen control center along with a 24-inch LED screen. The electric powered leather seat also comes with light therapy, an air filtration system, motorized adjustment and THX surround sound system.
Gamerox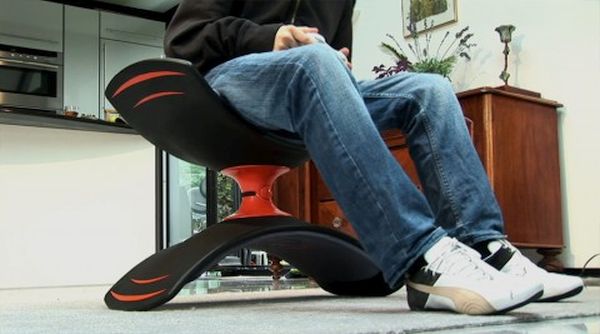 If you have kids aged between 7 and 12 years of age, then they will definitely love the Gamerox, a chair that would allow them to move along with the motion onscreen. The chair offers numerous health benefits for these young gamers, including increased blood circulation, spatial awareness and improved posture, coordination and balance. Some of the other cool features of the chair include a smooth pitch, pivot, roll, and yaw movements as anti-skid cushions and tip back prevention.

X-Dream Gyroxus PS3 Gaming Chair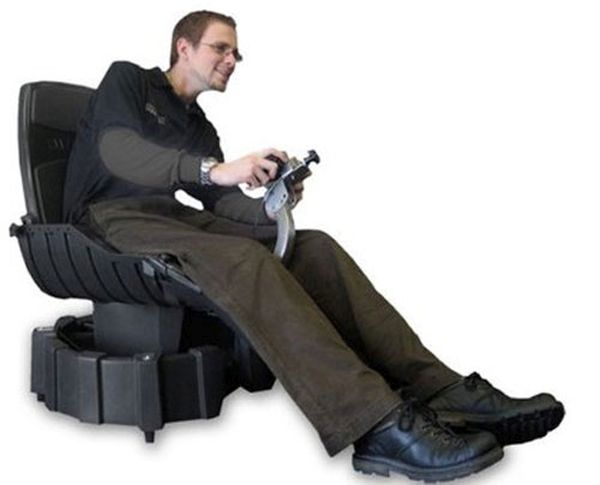 This gaming chair will offer you an out of the world experience as you play your favorite virtual video games. It allows you to turn, climb, fly, dive and even live within the game. Along with it, its comfortable leg rest and adjustable back height would offer maximum comfort as you play games. You can also connect a PS3 controller or an Xbox 360 to the chair, thus enjoying playing across different platforms seamlessly.

A lot of hi tech chairs are making appearances in the market these days. From featuring ultra-comfortable cushions and back seats to retractable tables, monitors and even controllers, these chairs are definitely what you want in your movie/gaming theater.