Those who use a keyboard often would definitely relate to the telltale symptoms of the same, including claw like hands, wrist marks and a keyboard filled with food crumbs. If you are tired of all these signs though, then it's time you switched over to something more futuristic and comfortable. Here are 6 awesome keyboard designs you cannot miss out on.
Fold Up Space Saving Keyboard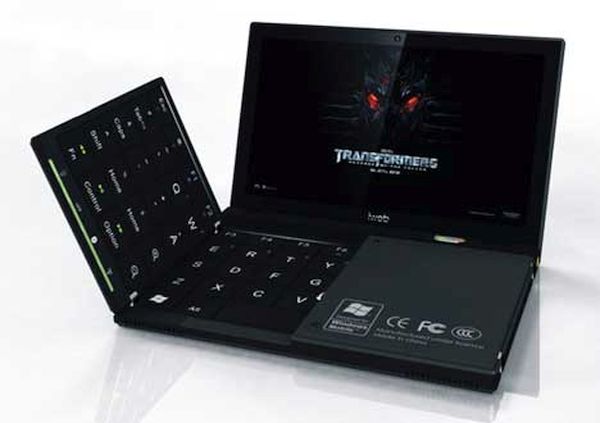 The biggest worry about owing a portable computer is the small sized keyboard that comes with it. Fortunately though, this fold up space saving keyboard can be the perfect solution to this problem. It features a full sized keyboard that can be neatly folded up and placed inside a laptop case when not in use.
Virtual Laser Keyboard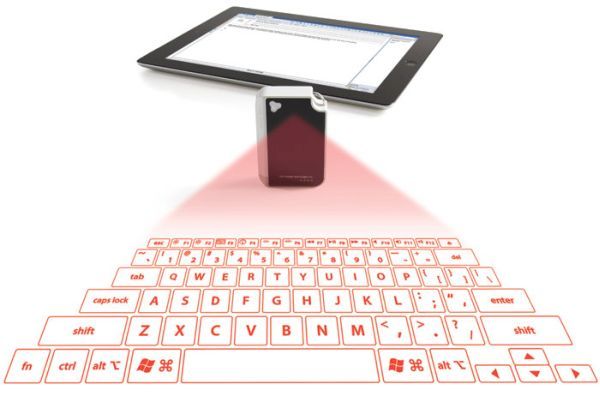 How about typing on a keyboard that is not actually there? This virtual lase keyboard highlights this concept beautifully. It comes with lasers that project the keyboard on a flat surface. Built in optics then track your fingers as they move the virtual keyboard, translating your strokes to characters on screen.
AirType Wearable Sensors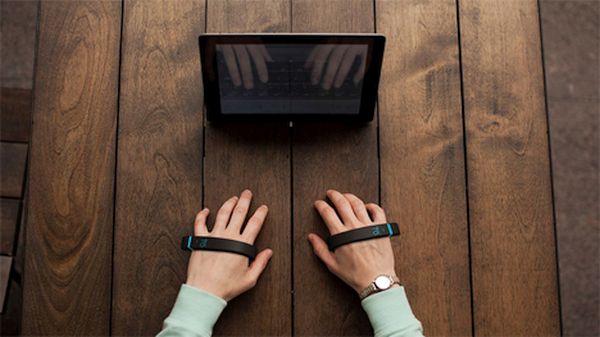 Typing on the teensy weensy keyboard on a mobile device can be a headache in itself. AirType aims to offer a more feasible solution by giving you wearable cuffs that can be worn on the hand. These cuffs contain sensors that can detect the movement of your fingers accurately. Using them, you can simply type on a flat surface and watch as these movements are translated into alphanumerical input on screen.
Qii Flexible Roll Up Keyboard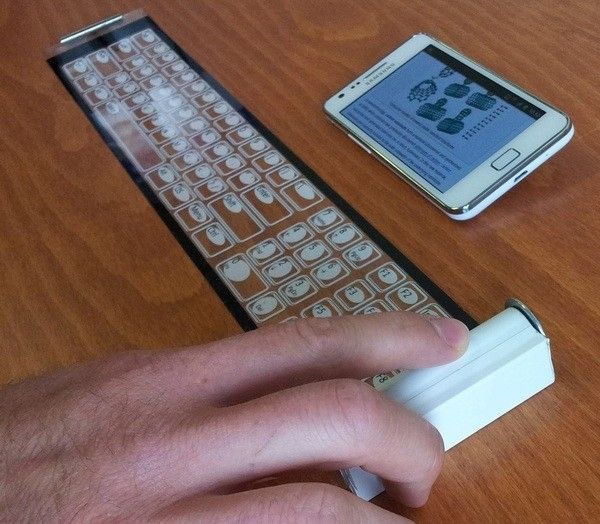 This keyboard looks like one of those scrolls that can be unrolled when needed and then rolled back afterwards. When rolled out, it can be placed on any flat surface and can be connected to the computer or mobile via Bluetooth. It is durable and water resistant as well, making it easier for you to worry less about damaging it.
Modular Puzzle Keyboard
A lot of us are not fans of the QWERTY keyboard layout. If you belong to the same group, then how about opting for a modular puzzle keyboard instead? The biggest highlight of this keyboard is that you can simply place the individual keys wherever you want on the board and still expect them to work fine. You can thus, choose your own keyboard layout and start typing away.
SafeType Keyboard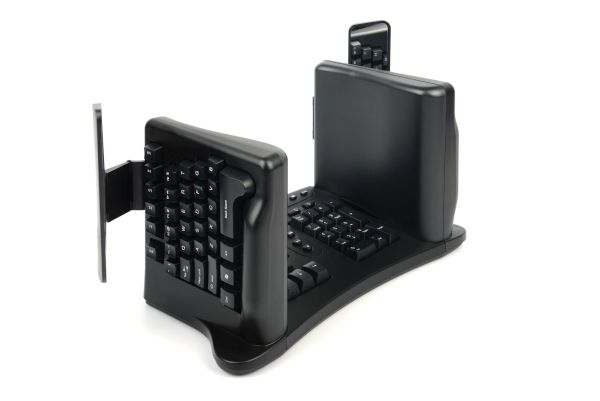 Although it looks quite difficult to master, the SafeType Keyboard is actually easy to master. It also reduces the wrist extensions and ulnar deviations experienced with standard keyboard. Resembling a Rubik's Cube of sorts, the keyboard features an accordion like setup with the keys arranged in a vertical manner on the sides of the board. Once mastered, a person can type at the same speed as when using a normal keyboard.
Futuristic keyboard designs and concepts are all the rage these days. From projecting virtual keyboards on flat surfaces and rolling/folding up the keyboards when not in use to rearranging the individual keys on a keyboard, there are so many interesting designs that would literally blow you away.