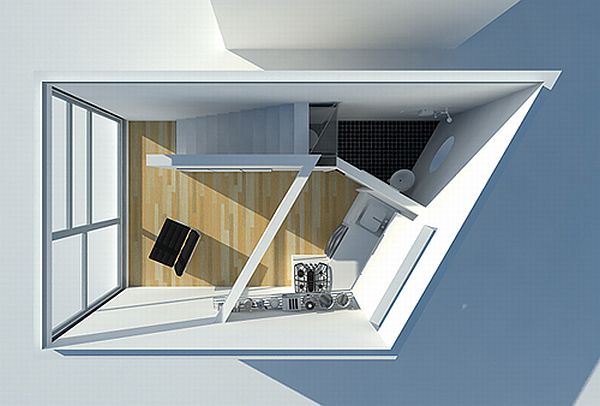 Housing always poses a trouble for students and immigrants. It becomes a bit tedious for them to search for a house that will fall in the affordable range. People falling in the low income group especially immigrants hardly get any options to choose a decent yet comfortable dwelling. But a solution in the form of, The 60 Degree Home has been designed by Racheal Elan design in collaboration with Lorea Sinclaire, Joey Chung and Mina Ghaani.

The concept is a 160 square foot design and has made good use of Cross Laminated Timber. The whole structure will be erected by making good use of up to date building techniques and ideas for better results. It will be more like a multiple-home arrangement which will make sure that people live in harmony even when staying as a group. It will fabricate the sense of belonging and unity in them while making them feel proud at the same time for owning a home that they can call their home.
To bring the whole concept together the design was worked on and refined time and again keeping students and immigrants in mind. The project was put up on exhibition at the Charles H. Scott Gallery and was modeled out of cardboard, foam core and wood for better understanding.
Via: rachelilansimpson