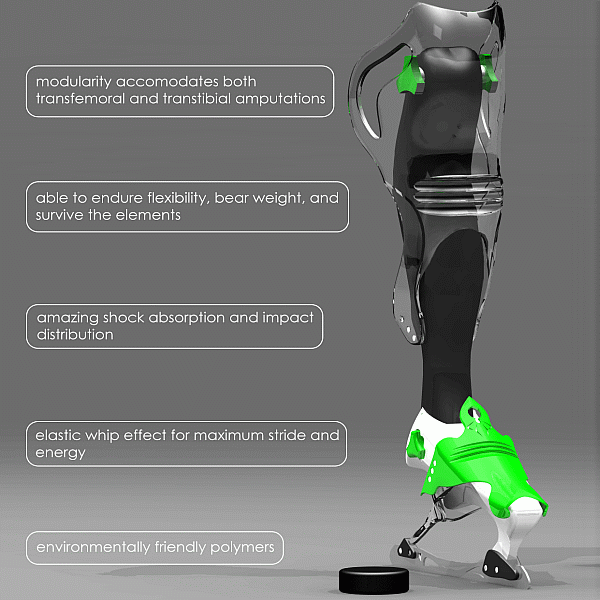 Prosthetics are like a second life for people who have lost their limbs in some kind of an accident. They make them feel less handicapped and dependent while giving them more mobility. Joshua Woods has designed a prosthetic leg christened Powerplay for people devoid of this part of the body because of which they will be able to participate in aggressive games like ice hockey.

Powerplay has been crafted by exploiting all the properties of spider silk polymer. It will shower the wearer with strength, added protection, flexibility and unhindered movement. Built from eco-friendly polymers, it has a wishbone component that will absorb all the shock plus weight and offer maximum pace and power with the help of elastic whip effect.

Powerplay has been designed in such a manner that it can be used for both trasfermoral and transtibial amputations. It comes wedged with skates that are removable and can be easily swapped with other components. Powerplay will make sure that no further damage is caused to the leg and ward off all shots and sticks.
Powerplay will power amputees with the ability to play their favorite games, even if they demand a lot of aggression, again.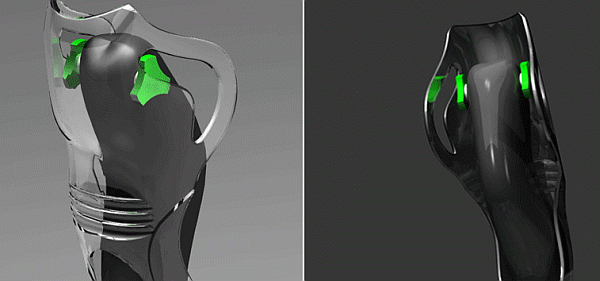 [Cheers Joshua]