Designing a sunroom can be made really interesting as there are numerous ways to plan your space. It doesn't matter its outside or a part of your home, sunroom designs are many. Whether you want to give it a rustic look, need a useful space for your office or give it a wooden feel, you can experiment with almost everything you want. If you want a clear view of the sky, the glass roof ceiling is also be made. Are you looking for one? Let's take a look at some of the interesting sunroom ideas on a budget that you can choose from and enjoy to the fullest.
1.     Sunroom made from a Shed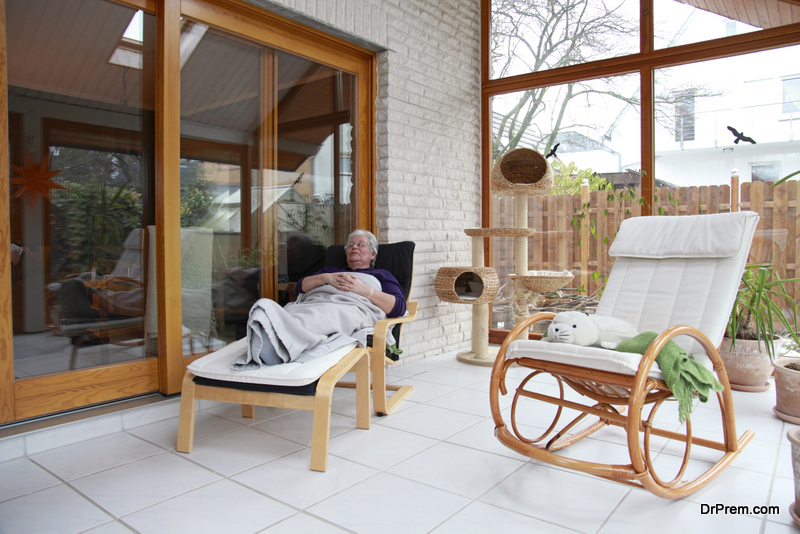 A sunroom idea varies from space to space. It completely depends on how much space is available but do not worry, you can create a beautiful and useful sunroom space if you have a smaller room too. This is the best example of sunroom design ideas on a budget. You can convert a dingy shack into a nice sunroom by giving it a new look. Remove the siding and place a glass panel instead so that the area becomes opened and the sun can pour inside the house easily.
Add a coat of new and fresh paint on the shed area and give it a new look. For the decoration, add some lights and string lights inside to make the place bright and cheerful. How about lots of fresh flowers and some comfy and cozy furniture to include in your converted sunroom, it will finish the look and give an all-new touch.
2.     Go with the flow
The sunroom can be an extension of your living room too. Create a small space in the form of sunroom with a seamless flow. Expand the large living room to make a cozy sunroom and this can also make your place look larger and spacious with a different utility, a living room, and a sunroom. Install a bigger door and large window panel all the side to make the place airy and also to allow the ample light to brighten up space. To make it more prominent, place curtains which are transparent and lighter in shade and yet enough to protect from the sunlight when needed. For some unique touch, install a bamboo swing at one side to give this modern yet elegant touch.
3.     Furniture for a small sunroom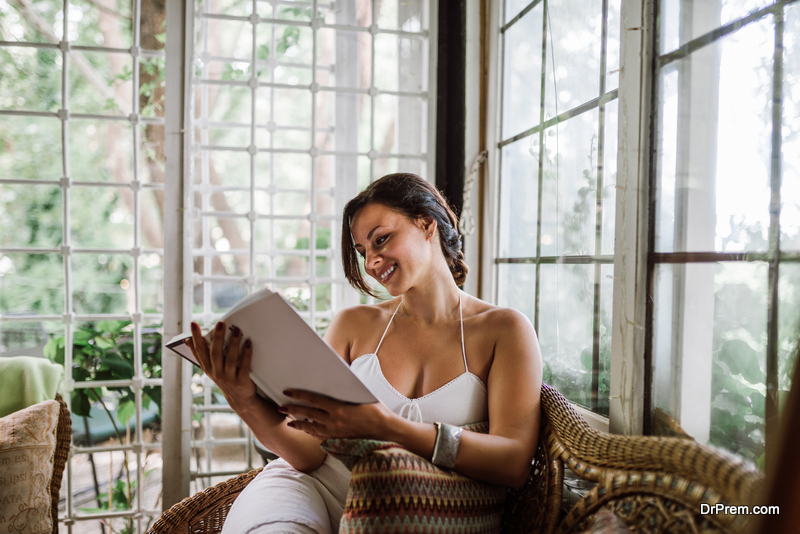 Sunroom needs some perfect furniture to match the theme with. Usually, the modern houses have a small sunroom in which you hardly get enough space to put bigger furniture. Assembling furniture in the small sunroom at the same time to make sure that the place doesn't get stuffed is a hectic task. For the smaller furniture, you have to look around to find the perfect one for you.
Try multipurpose furniture which suits the size of your space. Choose the lighter shade like sea green colored sofa, a beige couch, or sky blue colored seating space. Match it with the large rug placed at the center of the space as it will throw a larger appearance. The lighter shades will reflect the sun rays and it will make your space brighter and spacious. According to the color experts, the blue and white colored furniture works wonder and is perfect for the sunroom.
4.     Extension office
Convert your space into an extension office if you have the liberty to work from home. This can be made into a nice place to work on. If you have an office inside sunroom, space can help you work for longer hours and that too very effectively in a more pleasant way. For the smaller sunroom, installed wall mounted office desk which you can easily close after the work. It will save you space and also utilized as your office desk. If you want, you can have a small coffee table which can later be utilized as a center table as well. As you are using your sunroom as a home office, make sure to fix dark layer of the curtain which will prevent direct sunlight to disturb your work. Have a reliable Wi-Fi connection and you are set to work peacefully.
5.     Fireplace design for sunroom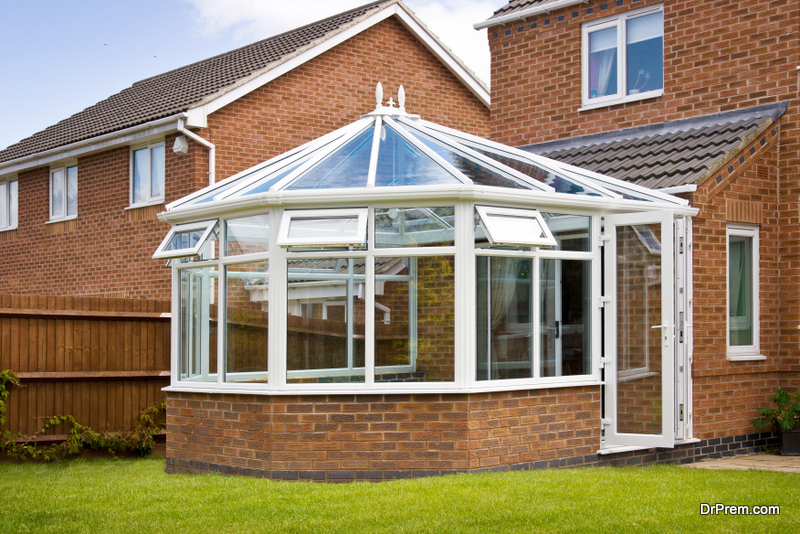 How about making a fireplace in the sunroom? All you have to do is add some brick element in the sunroom. A metal fireplace with brown and black colored brick background to match the color tone of the fireplace. With the fireplace in the sunroom, choose wooden furniture which matches the tone of the room. If you want to keep a sofa or a table, choose a color like blue, grey as these colors are wonderful and ideal for this type of sunroom.
6.     Sunroom for guest
If you have no space for the guest room and running short of ideas, your sunroom space can be beautifully made into one. This is one great and innovative indoor sunroom idea which will easily accommodate your friends and family. If you are worried about how to include beds and cabinets for the guest, do not worry. This modern sunroom design is made with built-in a window seat that can be converted into one guest bed without any struggle and whenever you need. Fill the space with some nice blackout curtains to give them space. Your guest will love the idea and after all who doesn't want to spend a night under the beautiful sky and starts.
7.     Greenhouse
Lastly, a sunroom can be made into one nice cute nursery where you can include your favorite plant and flowers, a lot of greens and herbs. The best place to see your loved ones growing upon a nice calming place. For making it a more relaxing place, add a relaxing rocking chair or a hammock for yourself. You can read your favorite book sitting in a hammock with the sun pouring inside your cute little sunroom.