Earlier if you wanted to make films you had to wait a long time for your lucky break. Neither were equipments so readily available nor was there any scope to utilize your creative talent easily. All that has changed however and nowadays filmmaking is possible with very little money. If you have talent, there isn't enough hindrance in the process.
Here are some of the best android apps for aspiring filmmakers. These will be a valuable asset in your journey of making films and these smartphone applications for directors will also provide them a way to make films without having to worry about the budget.
Some of the best android apps for aspiring filmmakers
1.     Lapselt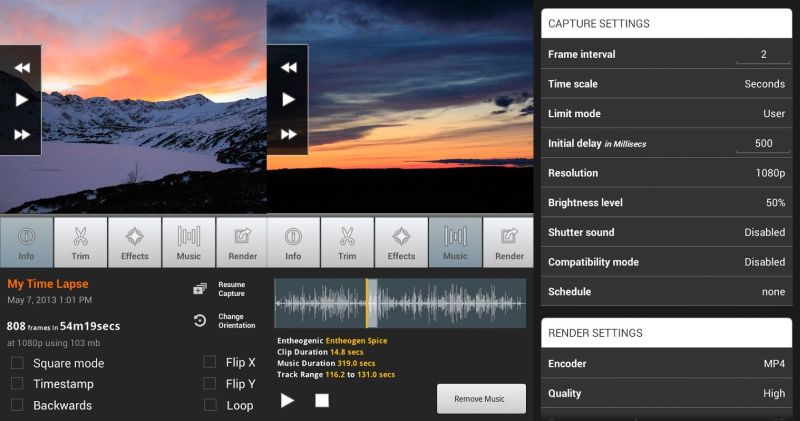 If you have a time lapse sequence on your mind, or if for instance you are looking for a stop motion sequence, this is just the right app for you to have. One added benefit of this fine app is that the shots that have been recorded previously can be imported. The app is an user of a vibrant HD so quality will never be an issue if you are using this particular app for filmmaking. You can easily find this app on the android and iOS platforms and the best thing about this is that it is free of cost.
2.     Shotlister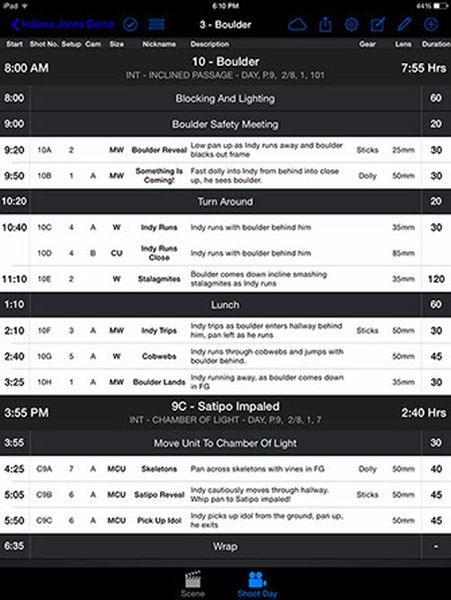 This is easily among the best android apps for aspiring filmmakers. The app is so convenient to use because it helps you as a director to keep a note of the shots. You also have the option to plan and schedule your shots well in advance. The multi cam support that comes with this app makes it one of the most handy smartphone applications for directors. This however is not free and comes at a price of $13.99 and comes in both iOS and android variants.
3.     Kodak Cinema Tools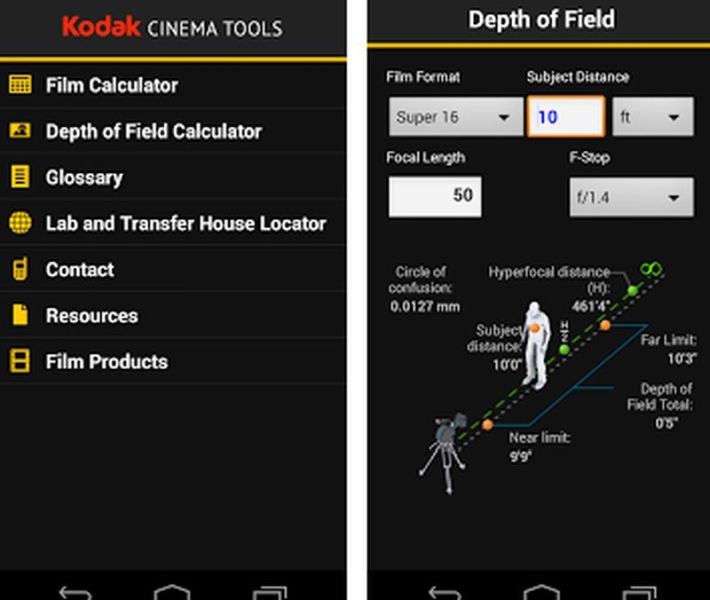 When we try to think of one of the best android apps for aspiring filmmakers that comes free of cost, Kodak Cinema Tools come to mind. It is in fact a perfect binder of several tools. One specialty of this app is its usage of glossaries and sanity saving aspect ratio references. Available for both android and iOS variants this app is definitely one of the best deals you can possibly get from an app to help you in the process of filmmaking.
4.     Switcher Studio
Image Source :is5-ssl.mzstatic.com
If you plan to make short film grab hold of this app and save your troubles. If budget is a worry this will help you deliver the perfect low budget goods. With an ability to link four iOS devices simultaneously and record things by switching this app is loaded with the most incredible features. You can even upload your final work on YouTube live or UStream.
If you intent to make a web show this app will be just what the doctor ordered and be the guide you seek in your journey. The only slight drawback of this app is the fact that only iOS and Windows 10 currently support this app and you require a WiFi constantly to use it. This app works on a subscription fee which is $500 for a whole year during which you can even avail the services of Switcher Studio Pro.
5.     Celtx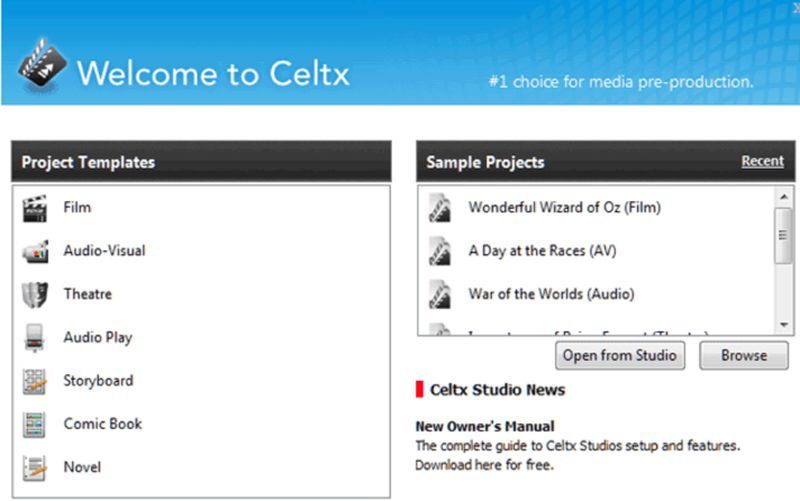 Be it with the help in scriptwriting or as assistance in pre production workflow, this app performs like the best in business. You can save a lot of time by using this app which would help your prepare faster. All those involved in the filmmaking process can work from one master file and without WiFi if the case so demands. The best part of the app is that it is absolutely free and just good on your budget. This can become your best cinematography app available in both android and iOS.
6.     Green Screener
Image Source : cdn6.aptoide.com
At the price of a meager $9.99 this app is your best bet if you want in your film a setup with a green screen scene. The perfect lighting will be provided by this particular app in such conditions and the light meter available is one of the best any app can provide you with. Green screening is a tough ask and can be troublesome in traditional methods and that is where this app becomes a real savior and saves both your time and money while uplifting the quality of your work. This app again is available on both android and iOS options.
7.     theGripApp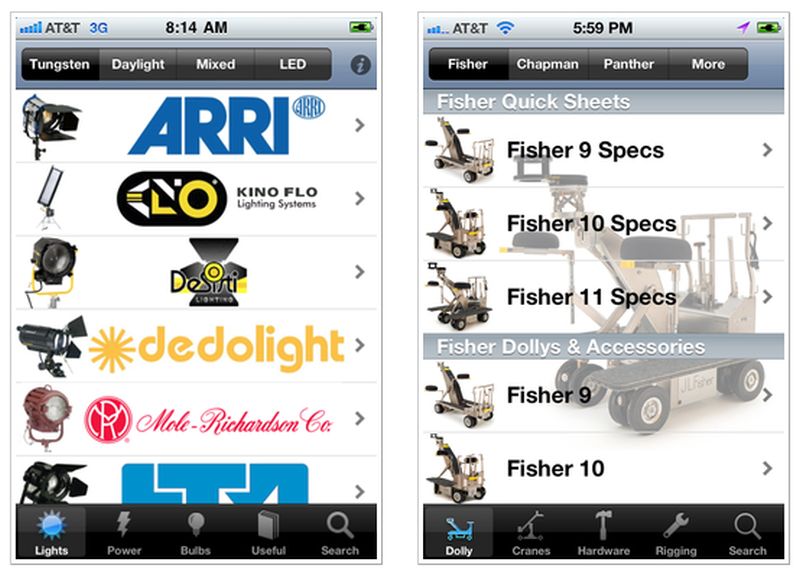 This particular app is easily among the best android apps for aspiring filmmakers although it is also available in iOS format. It is priced at $5.99 only and the app provides you much better functions than the cheap pricing. From a variety of display of equipments to rigging information this app can help your film crew in every way possible. In fact one of its specialties is to grip and lighting crews. If as a filmmaker you want to keep the entire crew inclusive and get the most out of the system you cannot possibly miss out on owning this brilliant app.
8.     Dslr Controller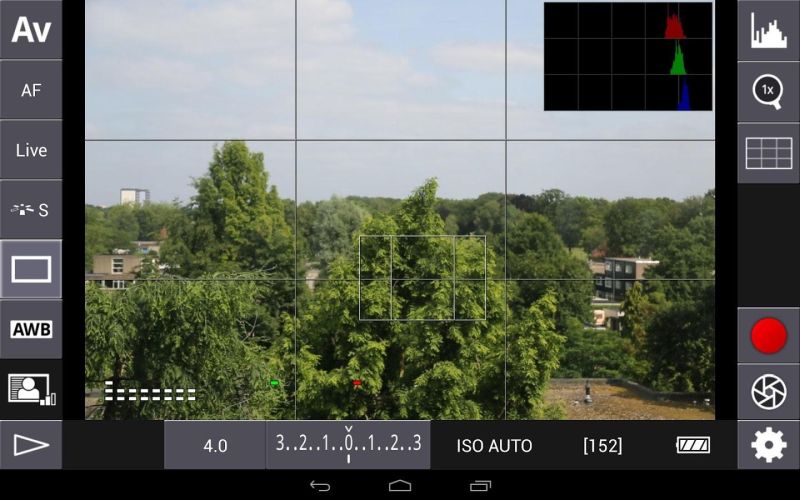 Image Source : dl1.cbsistatic.com
This is the last app we will be telling you about in the list of best android apps for aspiring filmmakers. With a price of $7 it comes cheap and is a useful product to have to control the Canon camera as best as can be. When it comes to the control of the DSLR there are few apps in the market that can parallel its feat. So as a director you must have this app handy if you want your camera work easy.
Final words
If you want to make short film these are your go to apps and will prove to be of immense help. The best cinematography app among others will help you to chase your dreams without the added trouble of working with a professional production house. Be your own boss and transform your dreams into reality. Creativity, we feel should not be suppressed and these apps could give it the perfect outlet.