All homes need some extra care and attention when it comes to their curb appeal. Bringing that part of your home's general design to perfection is useful not only when you want to sell a property. It can, in fact, bring all residents a certain home enjoyment and boost their relaxation. Think of your home as your oasis. You want to make it as welcoming and visually appealing as possible. And the way in which your entryway looks will play a great role in that. After all, you will be welcomed by this view every time you get home. According to the product designers at Signomatic Australia, there are a number of ways in which you can improve the general appeal of your home by investing in the right design for your home number. Build from there on and you will achieve a stunning design for your main entrance.
#1. Make Your Door Pop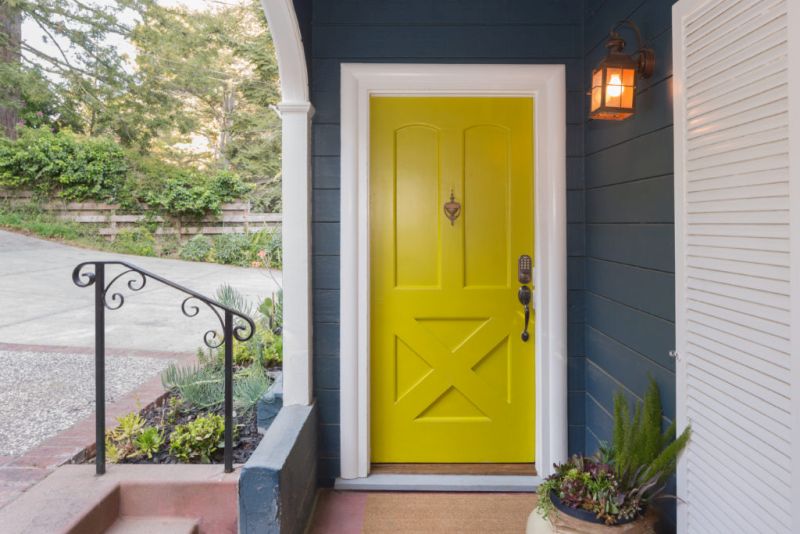 Instead of trying to make your door blend in with the rest of your home, make it pop. This could be achieved in a number of ways, either by painting it into a bright and bold colour, either by replacing it with a new, hardwood one. if you lack the finances to completely replace your old front door, you can opt for the repaint option. This will cost you well under $100 and the visual effect will be stunning. Choose bright hues such as red or blue. If you want to take it a step further, then black will also change the way in which your home looks. However, it should contrast with the rest of your home, for the expected results.
Before painting your entire door, make sure to go through different shades of the chosen colour. Don't be afraid to go with the boldest.
#2. Symmetry Will Also Make Things More Appealing
Embrace symmetry when rethinking your property's curb appeal. Symmetry is due to create incredible focal points in your design and you will end up with a home that looks clean and tidy. You can achieve symmetry by placing patterns and even pots of plants by both sides of your door, on the walls. Matching wall lanterns will also contribute to boosting your home's curb appeal.
#3. Invest in a New Mailbox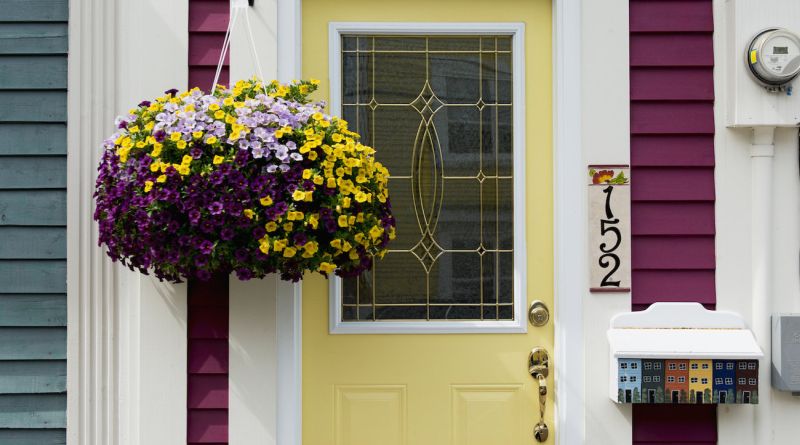 If you have an old, traditional mailbox, try to replace it with a more modern version of itself. This will contribute to bringing your home in this age and time. Changing your mailbox might seem like a useless change but once you do it, you will notice how big the change really is. You can get over this part with minimal expenses. Expect to spend between $50 and $100 on your replacement, depending on the type of mailbox that you need.
#4. Change Your Property's Home Number
Quickly modernizing your home number is an easy and facile way to make your home look modern and increasing the visual appeal of your home. Replace your traditional ones with some that have a little bit more personality and particularities. Collaborate with a sign design manufacturing company. They will be able to help you choose new house numbers that perfectly align with your home's architecture and style. Replacing your number is possible, even if you lack any sort of practical skills.
#5. Front Door Décor to Change the Appeal Completely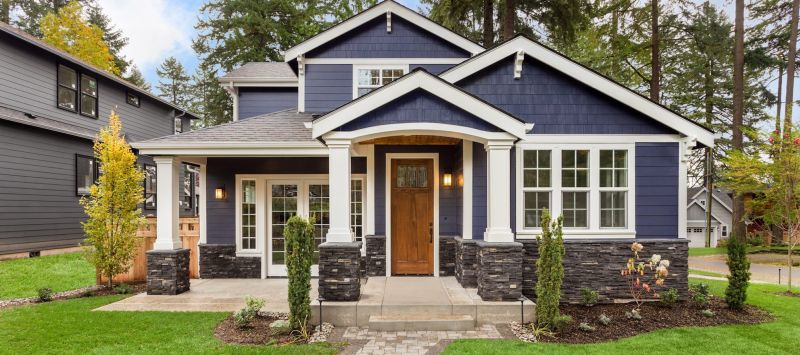 You can think of that type of home décor that you use for Christmas and adapt to whatever season you're in. Wreaths are not only for Christmas and you will find astounding items that are suitable for spring, summer and fall as well, not only for those cold winter days. This will offer your home's curb appeal just the right dose of beauty and charm. Alternatively, give up those seasonal elements and go with those decorative items that look simple and elegant throughout the year. Some plants will also benefit the overall design of your home and you will find faux ones that look just as great. Opt for elegance, whatever you do.
#6. A Set of Outdoor Furniture will Do the Trick
When in doubt, invest in a small set of outdoor furniture and place it on your patio. This will make your entryway seem more welcoming and it doubles as a functional addition as well. Only imagine having a place of your own to relax and enjoy a cold lemonade after a long day of work, on a hot summer day. Choose your items so that they complement each other and the overall house architecture. Similar elements should be found in the house sign as well, for the anticipated results.
#7. Keep Electrical Fixtures Away from Sight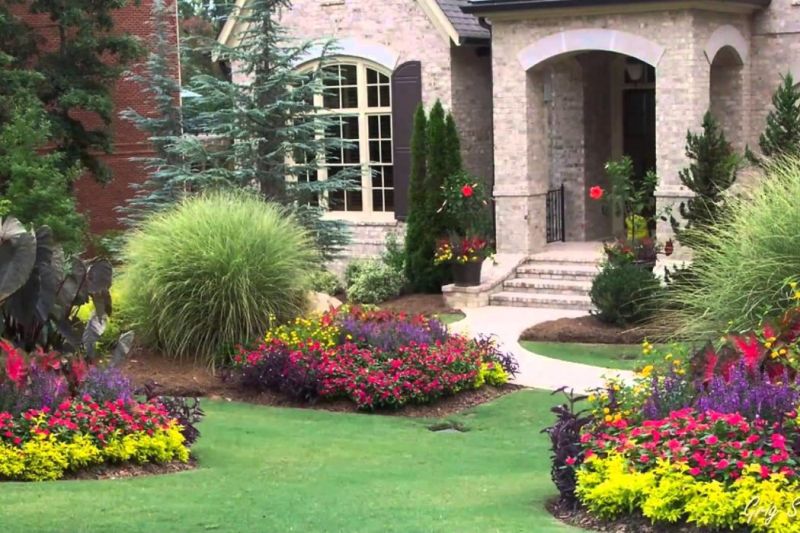 You should consider hiding all electrical fixtures that might spoil the overall look of your entryway. A quick paint job will do the trick. Also, you might be able to find specialised boxes where electrical fixtures can be successfully hidden. They might be on the pricier side, but you will achieve the desired look when it comes to your home's curb appeal.
#8. Power Wash Your Home's Exterior Walls
To make your home look new and crisp, consider power washing everything on the outside. Of course, you will have to find a team of specialised experts or invest in a power washer, if you want to have the fun for yourself exclusively. It's incredibly satisfying to see all that grime come off your porch, walls and steps. You might be able to find a power washing machine at big home improvement stores like Home Depot. Your home will look completely different after you take care of this part.
These are some simple improvements and changes that you can do when you want to bring your home entrance in this day and time. Make sure to research your best options when it comes to each of our suggestions. You want to invest in those products and services of the highest quality, not in those with a slightly different design than your current ones.
Article Submitted By Community Writer