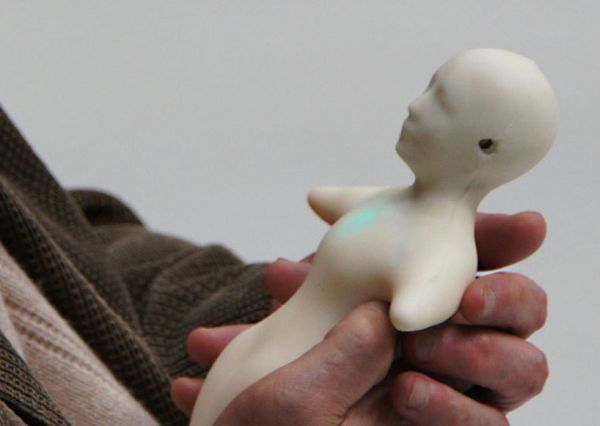 Technology has surpassed its own self over the years. Will we stop at nothing to innovate? First mobiles were a thing of the past, limited to be used only by those in power. But slowly and gradually, as technology progressed, so did out needs. Innovation has known no bounds, and I see no reason, it would in the coming future as well. Coming all the way from Japan is Elfoid, a cell phone looking like a human (a torso, no legs and stumps for arms) this pale looking gadget has been designed by a Japanese Researcher and professor Hiroshi Ishiguro of Osaka University

Don't know whether one should be amused or exasperated, but with eyebrows raised, I peruse a clone, right down to the skin, of the human form, what with the speaker in the head and LED in the chest, a red signal communicating the standby mode. Unveiled on March 3, it is a pocket size version of a robotic answering machine named 'telenoid R1'.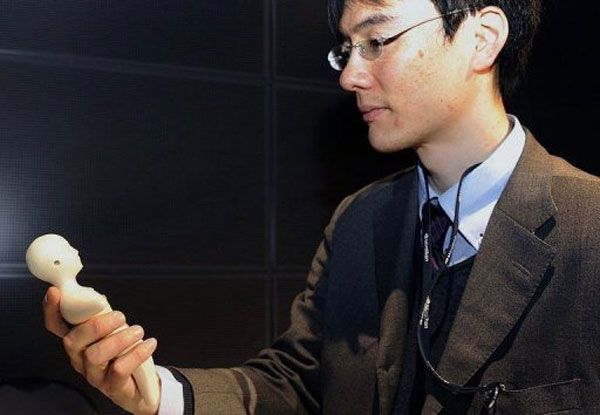 Projected to hit the market in 5 years, it is an absolute wonder, a creation, in a form which is so familiar and akin to man, that when using it one gets the feel that you are actually in conversation with a person itself.

Via: Technabob