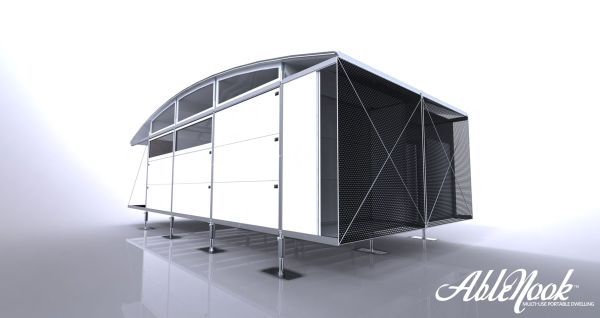 A chief problem people of disaster areas face is that of sheltering themselves. Traditional shelters like trailers take time to be deployed and come with assembling complications and are often expensive. Besides technical awareness required erecting them, they are available in one size and principally require a smooth territory, which means big clearings. Keeping all these flaws in mind, researchers Sean Verdecia and Jason Ross at the University of South Florida have come up with a prefabricated living module that can effortlessly settle in miscellaneous terrains.

The unit can be snapped as one and transported wherever required because of its simple assembly. This rapidly deployed movable construction comprising chiefly of interlocking components can be put together even by unskillful labor in no time. The arrangement comes packed with weather seals, while the core structural membranes have floor joists similar to the wall columns, which means they are "universal."
To simplify the wiring links and give outlets wherever required within, the membrane can be prepared out of extruded aluminum parts, with electric bus duct conduits, which further can be clipped as one. Keeping in mind that maximum families gain from this; these components are flat-packed and then shipped, which in turn brings down transport expenses. This makeshift membrane can also come in very handy for people who are always on the move and love to travel around the world in their own nomadic way.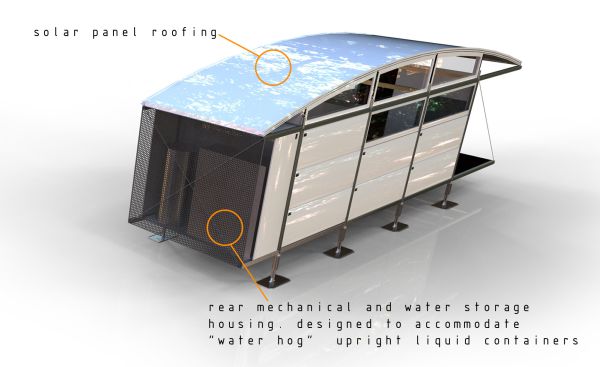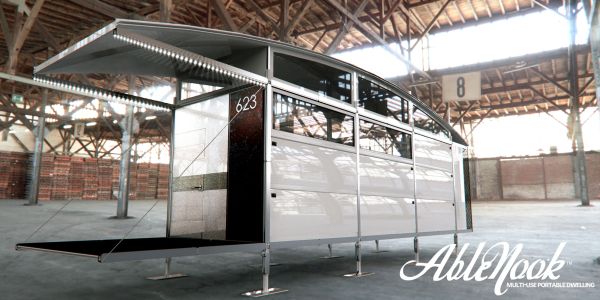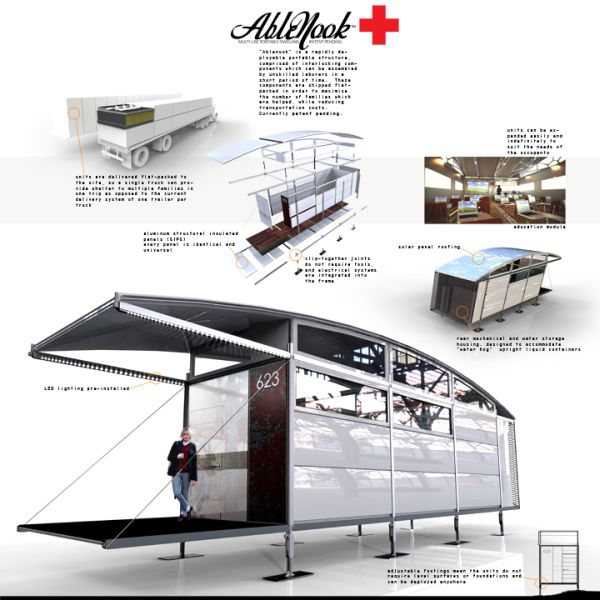 Via: Ablenook