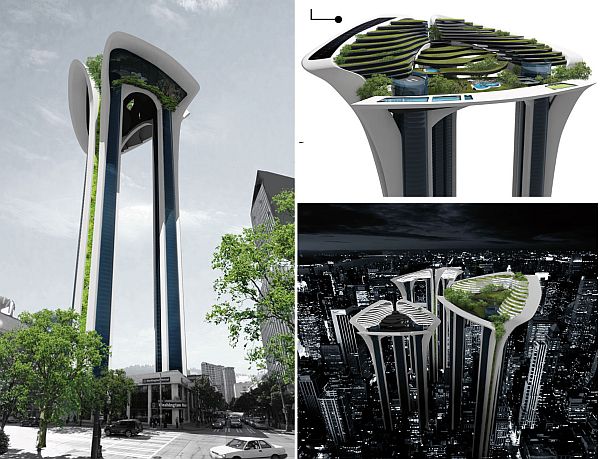 While architecture has assumed newer dimensions over the years, the concepts have undergone a sea change in terms of space utilization, needs and design. The Acadia Tree Tower, conceptualized and built by architect Petr Pospisil, is a standing example for this statement.
This brilliantly visualized structure with its various advantages stands tall with minimum footprint on the ground. The building design takes its origin from the fact that with each passing day, limited ground space is becoming more precious especially due to population growth and expanding cities. Pospisil was deeply inspired by the Acadia Tree that is widely found in the African deserts. The tree's inherent quality to adjust its height and girth based on its environment encouraged the architect, who feels that such buildings can be short or tall to suit human requirements.
The Acadia Tree Tower stands tall with three leg-like pillars. The top of the tower holds an aesthetically designed cluster of residential plots and commercial spaces. The spaces in between the pillars are covered with green foliage and the lush greens on top of the tower give the impression of a warm bird's nest. The legs of the tower are built in such a style that they house large office spaces, elevators and other amenities. The top of the tower with its fashionably landscaped greens, clear water swimming pools, private residences with open terraces and commercial spots is its main USP.
The architect has artistically grouped a set of shopping malls, entertainment arcades, a hotel and spa with the private homes and offices on the tower top.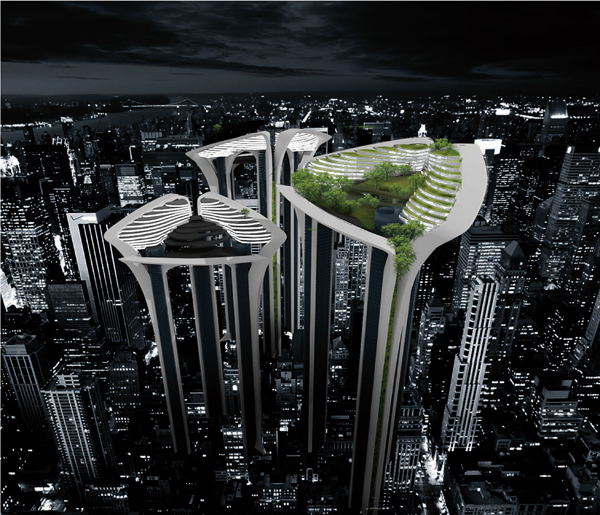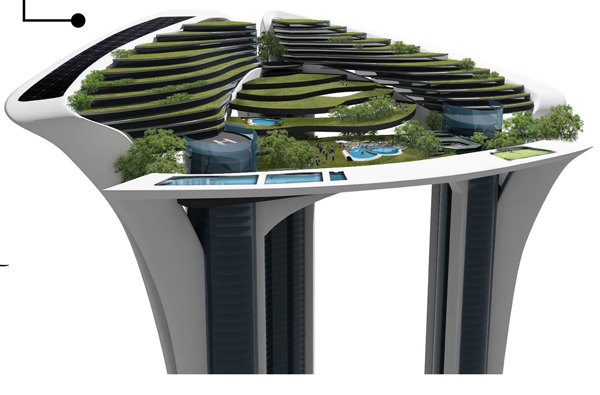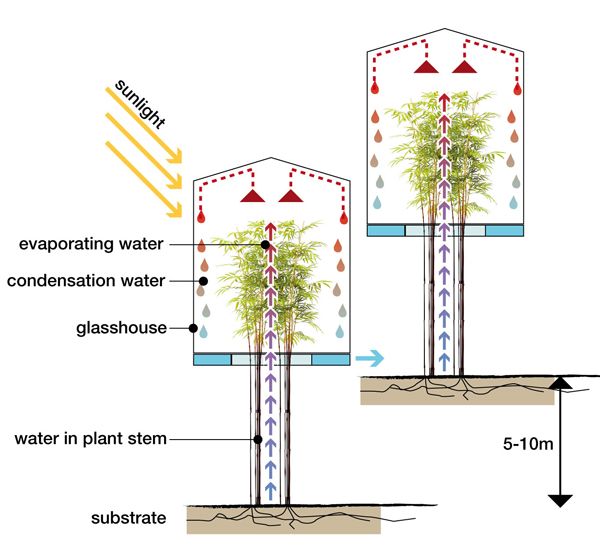 Via: eVolo