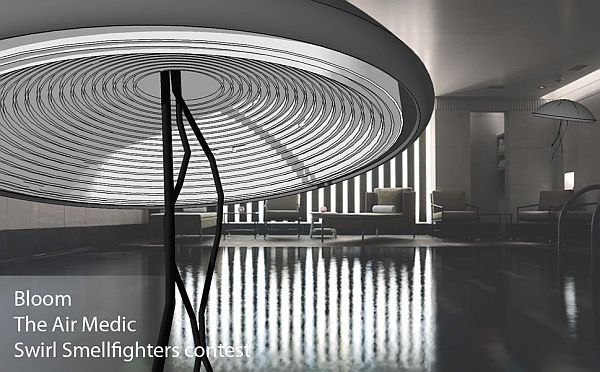 The Bloom Air Medic is yet another fascinating discovery in the field of home architecture. This beautiful nature inspired device, designed by Luke Riggall, floats around a room, thereby cleaning and eliminating any odors from it. The Bloom Air Medic was conceived bearing the jellyfish and mushroom in mind. It integrates art with technology where the shell is designed to absorb light energy, which is further leaked automatically in the dark causing a glow.
The body of the device has to be filled with a special liquid which soaks through by means of a chemical reaction. The reaction causes heat and fragrance and consequently purifies the air. These substances then react and heat up creating an "air pocket" which has the natural ability to rise and hence making the Bloom Air Medic float in the air. The alluring fragrance and purifying elements of the device treat and enhance the atmosphere.
When the Bloom Air Medic is too near the ceiling, a small sensor on top gets activated. When this happens, the body contracts and releases some hot air, which keeps it afloat like a hot air balloon. The device then tends to drop, but the underneath pocket of hot air balances this and helps it float. The same principle applies when the device comes too close to the walls, except for the fact that the shell contracts at an angle in this case.
The project was developed for Swirl Smell Fighter Innovation Contest and fetched Luke a prize of 900 pounds earning him second place.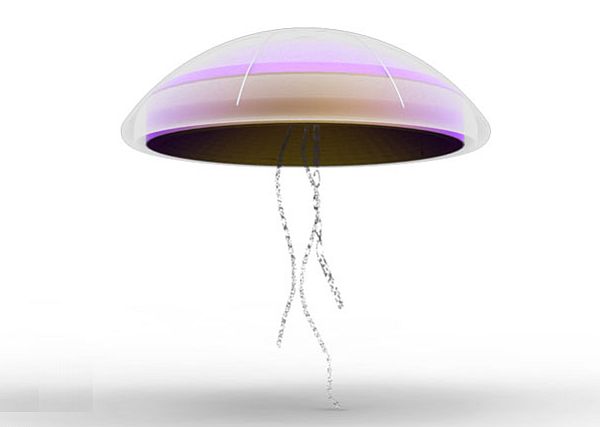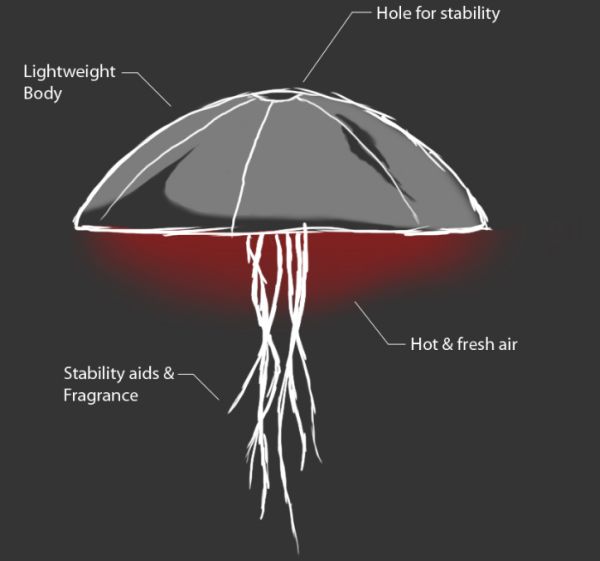 Source: Luke Riggal