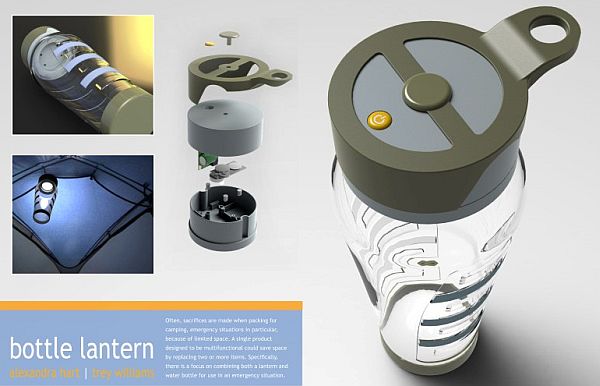 Are you fed up of searching candles and matchsticks when power is off at your house? Are you worried of carrying cable powered torches while camping? Don't worry, Alexandra Hart, an industrial design student has recently designed a unique bottle lantern. This lantern is an easy to handle and environmentally friendly device which is completely under the power of humans. It is a combination of water and lantern. It is a portable lighting device that can be carried anywhere at any time. One doesn't have to carry any cable or search for power to charge it when power goes off. It is also free from batteries and gasoline.
This exclusive bottle lantern is wide mouthed resembling water bottle along with a screw cap. The power button is on the top of the cap. Unlike battery powered lanterns which require battery replacement or solar powered lanterns which provides very little light, this lantern can be power-driven just by turning the hook at the top. Charging this lantern is very easy. Four minutes of light is provided just by spinning thirty seconds.
This bottle lantern is unique and completely different from the existing traditional and decorative lanterns. The bottle lantern has four LDEs in the lid. These LED lights provide brighter light and run longer than normal fluorescent tubes.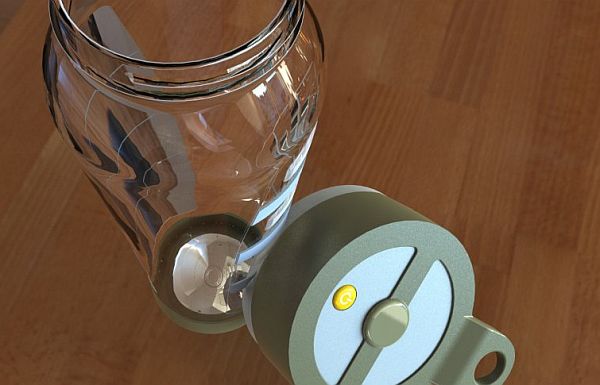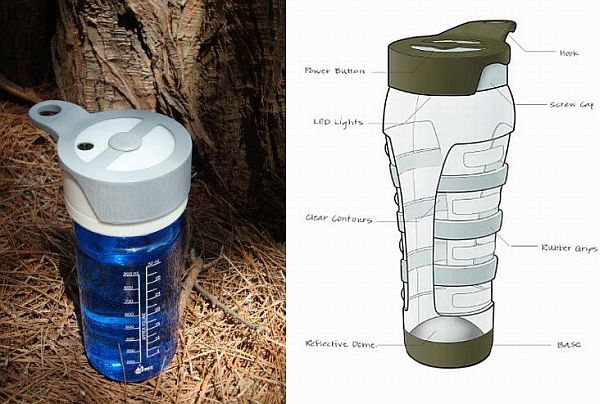 Source: Alexandra Hart