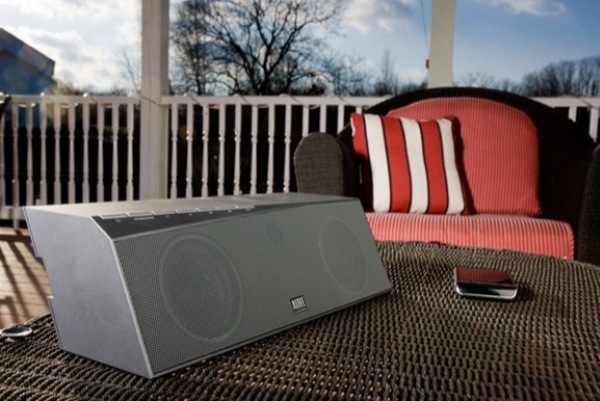 Walkman to iPods, certainly technology has advanced to greater heights. Music is an inevitable part of life. Each one of us has an ear for music. Here we are reminded of a famous quote by Billy Joel that goes like this:
I think music in itself is healing. It's an explosive expression of humanity. It's something we are all touched by. No matter what culture we're from, everyone loves music.
But have you ever thought about listening to music at home, 300 feet away from speakers and that too without a headphone? Not really, right? No worries. An amazing new entrant has come to your rescue. The hi-tech and modish inmotion Air is the talk of the town.
This ultra portable and easy-to–use audio solution will give you freedom to enjoy the latest tracks of your favorite singer from as far as 300 feet away from speakers that too in the comfort zone of your home.
It's unbelievable but true. Altec Lansing has introduced this incredible speaker which is free of wires and can get you grooving by just plugging a USB transmitter to your computer. After getting the transmitter connected to your PC, choose your playlist and carry the inMotion Air along with you minus the wires.
The wireless transmitter transfers the audio music from your computer through the mode of air that reaches the speaker without any sort of complications.
This portable speaker functions with the help of Bluetooth technology and can be easily connected to iPhone, iPod, Blackberry devices, DROID Tablest (Xoom, Galaxy), Laptop, Computer, Symbian phones, DROID phones, Smartphones and Apple Tablets (Original iPad, iPad2).
You will have a crisp and outstanding music experience with a room-filling sound effect in your home with this portable speaker. It comes with a rechargeable battery that delivers up to 7 hours of playing time. The awesome plug n play device is accompanied by a remote control and is easy to carry. It has surprisingly deep bass for a mesmeric music experience that you are definitely going to cherish for a long time.
Via: Luxist/ Alteclansing