One of the most tough and tedious tasks that we all have to do in the kitchen is cutting veggies, meats, pizzas and cookies. People obsessed with food decoration and their appearance know how important it is to cut and chop veggies, eggs and meat in equal sizes. For making your dishes perfect, it is necessary to cook them equally. This is only possible when you have the right cutting tools in the kitchen. Luckily, there is no shortage of amazing kitchen cutters in the market. Some of these cutting tools are very innovative and help us design the regular dishes in an exciting manner. In the following, we have listed five of the unique cutting tools for your kitchen.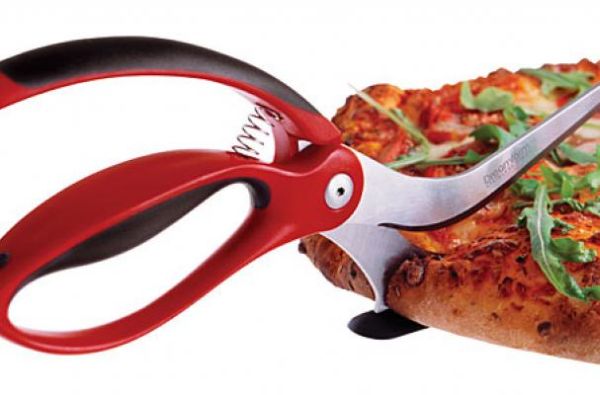 The Pizza Cutter Scissors:
Everyone likes to have a slice of pizza after a tiring day at work or even during a football match. We all do. Making pizza involves many technicalities and after preparing it, you have to cut it in equal sizes. Cutting the cheesy pizzas into equal proportions and getting them on the plates without losing bits and pieces from top or creating a mess is tricky business. The Pizza Cutter Scissor can be your ultimate savior in this matter. You can also use the huge scissor as a spatula. Therefore, you can divide and serve hot and fresh pizzas in minutes without any difficulty.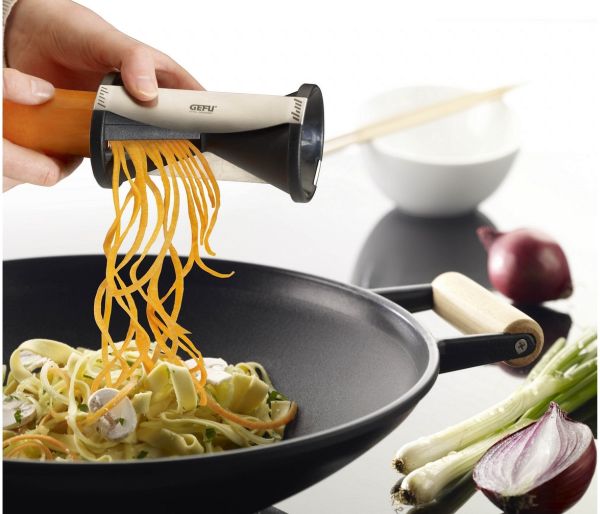 GEFU Spiral Cutter:
If you like to decorate your salads in a classy and unique way then the GEFU Spiral Cutter is necessary tool for your kitchen. You can put any veggie inside it and then move the handle on top of it in circular motions for making beautiful veggie spaghetti of different colors. You can use it for decorating your dishes, make salads or create variety in foods for your fussy kids.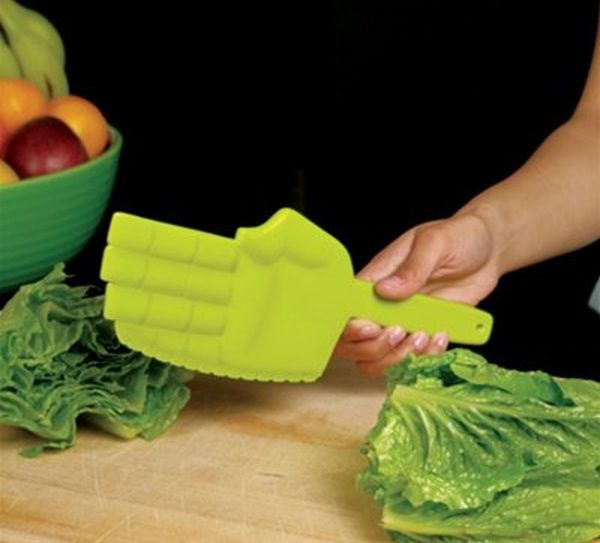 Lettuce Chopper:
The hand shaped lettuce chopper looks as if someone is showing karate skills to the bunch of lettuce. The lettuce chopper helps you chop the lettuce for your salads easily and within few seconds when you are really in a hurry.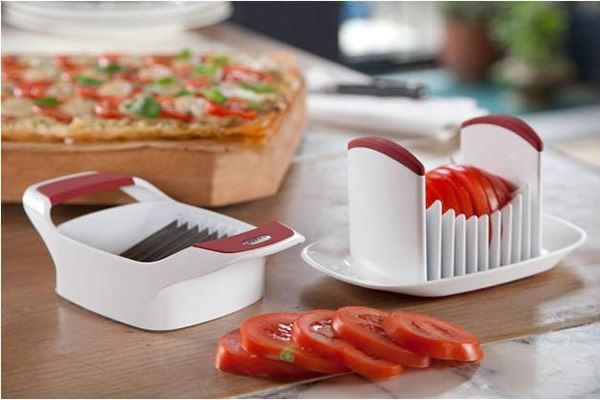 Tomato Slicer:
The tomato slicer is a good companion for your lettuce cutter because salads are incomplete without tomatoes. Just put the tomato inside the tool and push to make ¼-inch thick slices of tomatoes.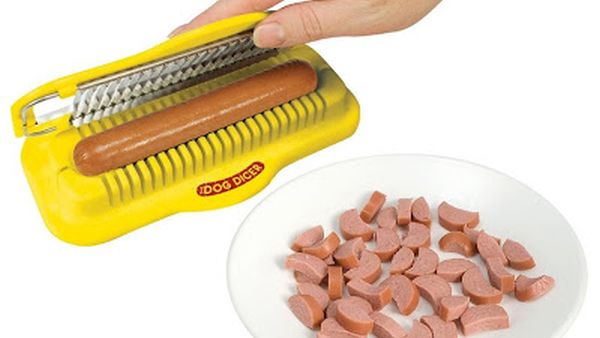 Sausage dicer:
Suppose there is a party and you are making a cool entrée involving bite size sausages. Cutting sausages in tiny equal pieces can be tough without the sausage dice. Just put the sausage inside the dicer and press the lead on it to get beautiful equal sized sausage pieces.
Summary:
Cutting tools are a necessity of your kitchen. Buy innovative cutting tools that will not only make this task easy but also enable you to decorate your dishes.