Water is one of the most important ingredients for keeping your indoor and outdoor plants alive. If you really love your plants, there are many lovely water cans available in the market, which offers both functionality and style. It is true that you can use a simple mug or the old tin water can but they do not make you look stylish. Decorating a home means making every associated aspects beautiful too. For this, you must purchase a water can designed by chiseled designers who believe in making your home and garden look gorgeous. In the following, you will find some amazing designs of water cans listed.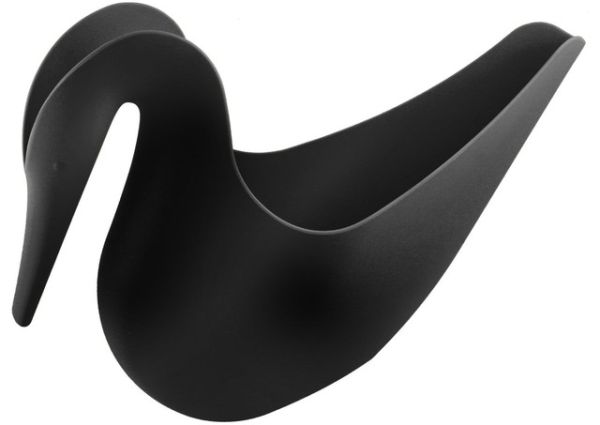 Black Swan Water Bucket:
It is difficult to decide whether the Black Swan Water Bucket is a utility product or a piece of exquisite artwork. It is very elegant water can which suits the hands of stylish and sophisticated homeowners. The Black Swan has been made with sturdy black plastic and it can hold 48 ounces of water. You can easily fill the bucket through the wide opening on the back of the swan. It will help you pour water in all the planters in and around your home.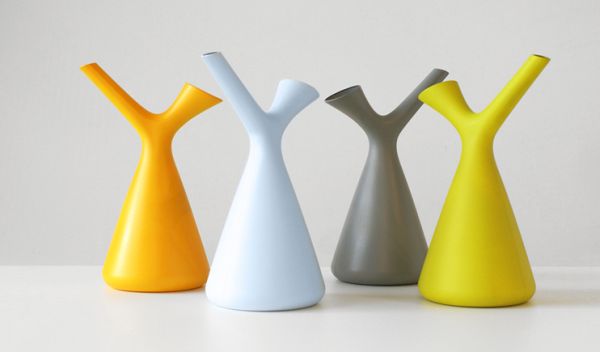 Spring Watering Can:
Designed by Robert Bronwasser, a renowned Dutch designer who believes in using recycled materials for creating wonderful utility objects, the Spring Water Can has a unique design with two spouts. The larger spout is for filling it with water and the smaller spout is for pouring water on the plants. It can contain two liters of water.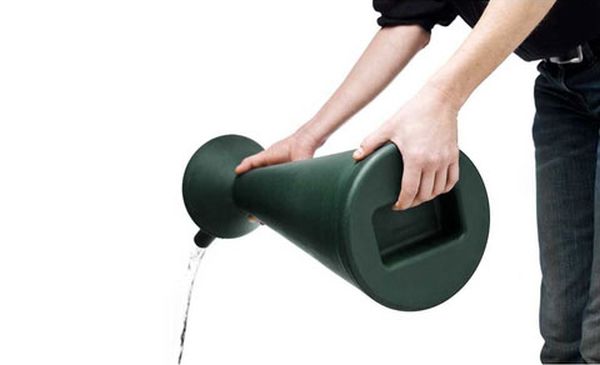 Dual Action Watering Can:
Pascal Charmolu has designed this stylish water can, which is capable of holding 7.5 liters of water. This means that you will not have to fill the can too frequently. It is lightweight and made with recyclable materials. You can pour water through the removable pipe or the perforated top portion.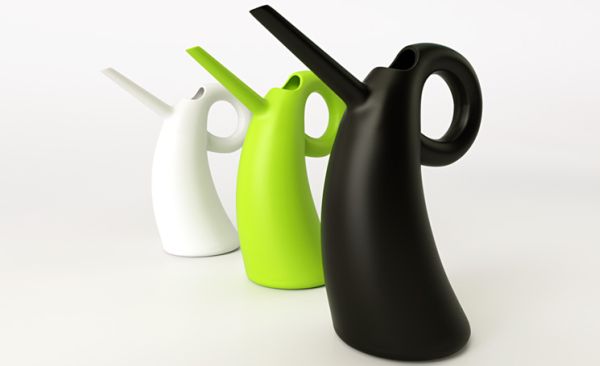 Alessi Diva Watering Can:
Designed by Eero Aarnio, this watering can also has a lovely shape that will make watering the plants a fun activity. You can get this can in different colors like white, black and green.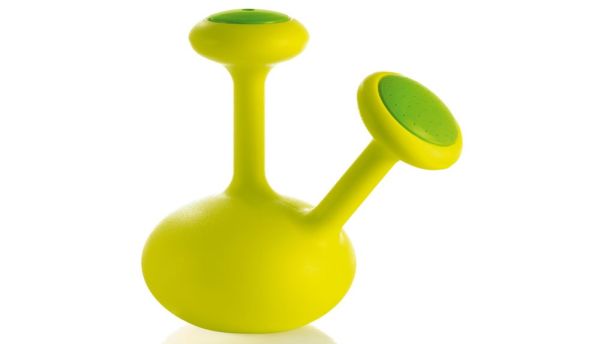 Pipe Dream Watering Can:
Jerszy Seymour has designed the vibrantly colored and chic looking Pipe Dream Watering Can. They are small and available in bright color combinations like orange and blue or yellow and green.
Summary:
There are many different types of watering cans available in the market. These watering cans can make watering indoor and outdoor plants fun.