Amazon Echo Plus is the much-awaited update to Amazon Echo which was launched in 2014. The latest version comes with an inbuilt hub and some other functionalities, a new name, and a new price. The latest update has solved a lot of drawbacks and has delivered to the best part, most people's expectations. Better compatibility, better design, and other cool features have made the company's move to release it in the holiday season a wise one. Here are some details about the features of Amazon Echo Plus:
Stylish design
Echo Plus looks almost the same as Echo. It's a cylindrical, tall device, 3.3-inch diameter and 9.3 inches in height. You have more options in color, white or silver apart from just black. Instead of push buttons, Echo Plus has a ring which lights up, and two buttons – one to switch off the microphone and one to start Alexa, at the top. It has a 3.5 mm audio port (out) and a power port behind.
Setting up
Echo Plus is more than just an update to Echo- it reflects Amazon's focus on getting a stronghold in the smart home market. The major difference in Echo Plus is a few key overhauls to Alexa, which has improved the functionality of the complete range of devices. The most apparent changes are the new additions to the sidebar of the app, Routines and Smart Home.
Setting up Echo Plus is easy enough, once you figure it out. You have to work out the difference between Scenes, Groups, and Routines, as there seems to be some overlap in the three. A little tip to help you understand it – Routines are equivalent to HomeKit's scenes (like 'movie time' or 'wake up' ), Groups essentially categorize tasks according to rooms, (bedroom or living room), while Scenes focuses on third-party skills.
Once you set it up, for Alexa to start connecting to other smart devices, you just have to plug in the devices. In the case of complex devices, you have to pair the devices with Alexa, and just have to ask Alexa to find your devices. This is actually a quick process, takes just 45 seconds, such as switching on Philips Hue (which you get for free when you buy Echo Plus). 
Compatibility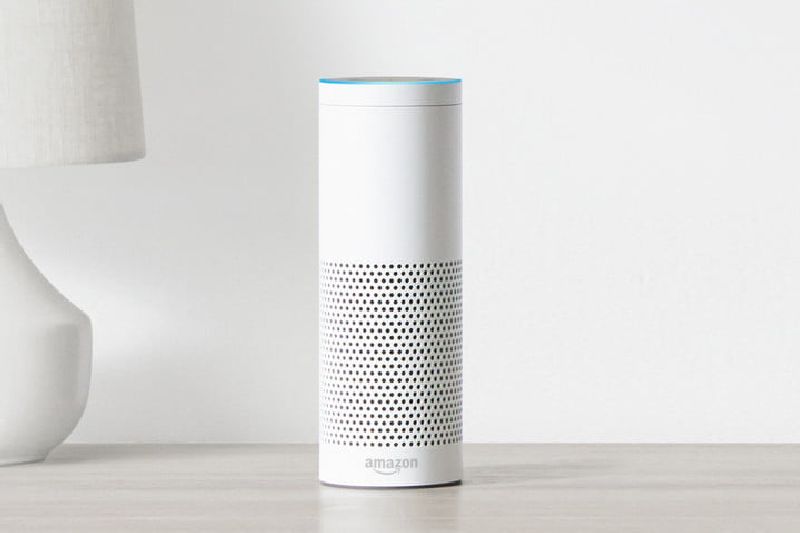 The Plus can work with a huge number, hundreds in fact, of devices. The range of devices is listed on the company's site. WeMo, Sony, Insteon, ecobee, TP-link are some of the compatible companies. The advantage of Echo Plus is that it can double as a smart central hub for all your devices which are dependent on Zigbee protocol.
For many people, the idea of a hub is expensive and intimidating, especially when all the smart devices they have are bulbs and outlets.
But if you have Echo Plus, you don't need an extra hub. You can just power up your  Zigbee compatible device and ask Alexa to find it. After about a minute, Alexa will let you know about the newly discovered device and assign it any generic name like a 1st light. Then use voice commands via Alexa to command your device/s, locks, outlets or light switches. If you want to give a name of your choice to your devices, you can do that through Alexa app on your smartphone.
Price point
For the price of $150, you essentially get a smart speaker which can answer random trivia, stream music, tell you the weather and stream your favorite music. It basically does everything which any other Echo device does, with one added benefit – the Zigbee hub functionality.
This smart speaker, which is also a hub can actually be the transition device you need before you take the final plunge into dedicated home automation. With the Echo Plus, you can get used to the concept of a hub, and then decide whether you want to buy a separate hub and get your home completely automated.
With Echo Plus's central hub function, and Amazon making Alexa's app compatible with hundreds of devices, Amazon has clearly indicated that it wants to retain voice-driven commands as the primary input for Alexa. Echo Plus seems to be a good buy if you're looking for smart speakers and a taste of home automation.