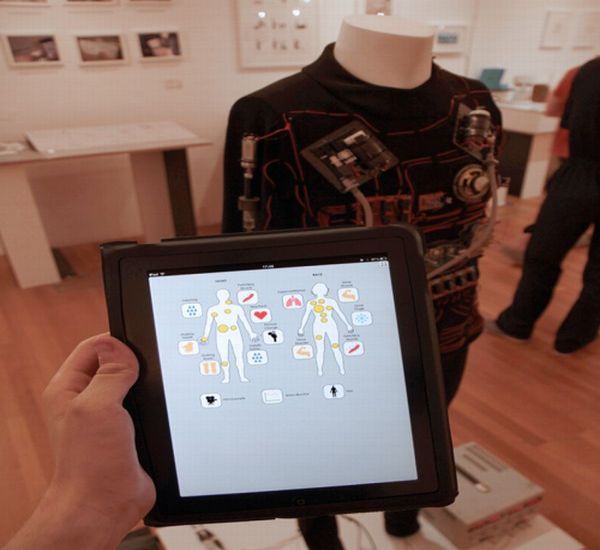 Humans are emotional beings, and it clearly reflects through their behavior. Designer Dan Watson has come up with a device dubbed as Anxiety Suit that could connect the emotional state with risk. Since the project revolves around risk, his creation will try to put forward the degree of risk involved in a certain action by altering their emotional condition.
Watson studied the behavior pattern of criminals, and also the reasons that lead to street crimes. He wanted to get a clear view about the risk and risk-taking ability of such people. The experiment highlighted that human race ranks low on the risk-assessing graph. It was also discovered that in case humans could assess the magnitude of risk, they would willingly modify their behavior.
Now, the real question is to assess how people can evaluate the degree of risk. This is possible if a system is build that will send information to the human mind, and a bond is formed between the subconscious mind and provided data. It will help people learn 'Pseudo-instinctive' behaviors, which will follow the principles of perceived stimuli.
After studying all the above factors, Watson created a device that reads various gut feelings. Finally, physical symptoms were clubbed with the Anxiety Suit, which could induce a state of anxiety with the help of different combinations and degrees of various symptoms. It was observed that the suit provoked emotional responses when skin sweat was examined. These responses gelled with the state that is produced when someone experienced thrill chills during a roller-coaster ride. The result helped Watson create another suit that was more refined. He hopes that this will be of major help in the fields of design, neuroscience and psychology.
Via: Dan-Watson