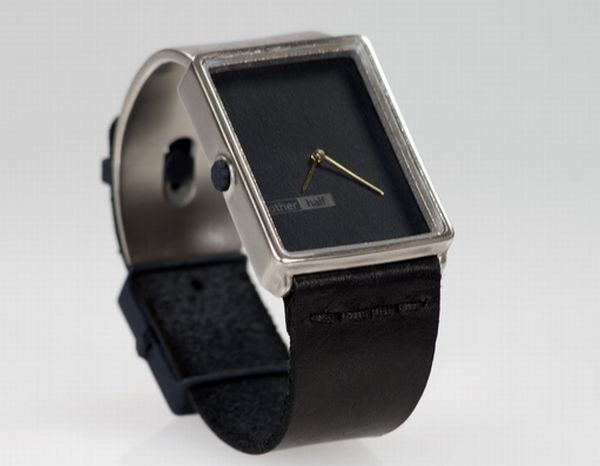 Watch is one accessory that not only decorates our wrist, but also tells us time. But, have you ever thought about wearing two watches at the same time? Yes, you read it right! Daniel Kamp has designed the Other-Half Watch that will help you keep track of two time zones at the same time.
It will inject a sense of love and closeness in case of long distant lovers, family and friends. Feel connected with people living overseas and keep their memories alive with this elegant wristwatch. It has a second watch face placed on the inside of the wrist. You can easily set it to the time zone of your loved one and form a time-based connection.
The meaningful creation has been fitted with a unique strap. One half of this strap is made from leather, while the other half from stainless steel. This makes it look like a beautiful bracelet, which when adorned around the wrist will grab attention. The leather portion suavely touches the steel part and gives an impression as if love-birds have been interleaved forever.
The unique piece is adjustable and can fit any wrist size. It is easy to wear and remove, thanks to the effortless clipping movement. The Other-Half Watch looks like a delicate piece of jewelry and will create a sense of never-ending love.
[Cheers Daniel]