Recently, at WWDC 2019, Apple came up with new features in its ARKit 3. These would definitely help to elevate the quality of Augmented Reality apps developed for iOS 13. However, this could also be a strong indication that very soon apple might come up with the announcement of its long-awaited Apple AR Glasses. Right now, Apple uses Augmented Reality only on iPads and iPhones. Nevertheless, these would be no match to what apple can achieve with the AR glasses. Here's everything you might want to know about them.
A brief history of Apple AR Glasses
The purchase of Akonia Holographics in 2018 by Apple has grabbed the attention of techies worldwide. Akonia Holographics specializes in manufacturing light and thin lenses to be used in AR headsets. There have been further rumors that Apple has been teaming up with augmented reality component suppliers. These were the rumours that led to the hypothesis that Apple is aiming to create an AR device soon.
A patent held by Apple explains how some aspects will work regarding their version of Apple AR glasses. It is inferred that Apple's version of the glasses is aimed at keeping it as simple and compact as possible. The Apple AR glasses is the most anticipated gadget in the coming future. But the specifications need to be quite innovative in order for it to become the best augmented reality glasses.
What exactly does augmented reality refer to?

Image Source : cdn.macrumors.com
Augmented reality is similar to virtual reality. But there is one major difference. In virtual reality, a headset powered by software can easily transport us anywhere we like in a virtual world. It creates an artificial surrounding around us. Instead of transporting us to a virtual world, AR transforms real transparent screens or lenses. Digital items can be placed on these screens on top of real world items all around us. An example of this would be Snapchat stickers which superimpose a wagging dog tongue on our mouths.
his artificial impression of placing something on a real life object digitally forms the core of augmented reality. The kind of work performed by AR glasses is slightly different from VR ones. It sends digital feedback that is context-sensitive to be displayed in real-life situations. This would include walking to an airport and getting fight information automatically displayed on the VR screen.
Apple ARKit: A Novel Beginning
An initiative by Apple to incorporate AR controls into its technology, Apple ARKit plans to bring AR closer to consumers. It aims to allow creators to make AR apps within hours and minutes instead of months and years. Yet ARKit is just a platform. In order to experience what augmented reality looks like in practise, the Apple AR Glasses are the best option.
Although they have not yet announced details about the venture, it is rumoured to be a reality. There are a number of speculations related to release date and rumours. These are rumoured to be the best augmented reality glasses to hit the market. Hence it is the most anticipated gadget to hit the market from Apple. Apple has been seeking to diversify its array of products, and this has created a huge hype around this product.
Rumours regarding the specifications of the Apple AR glasses: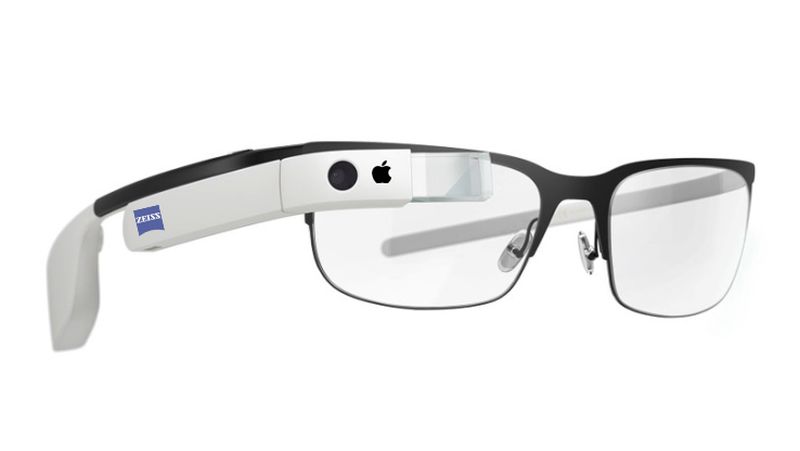 Image Source : technave.com
There exist a number of speculations related to how the AR glasses would be built. Some engineers would want the iPhone to be used as the main screen. Some of the other engineers would prefer to fit the display into the screen of the glasses. This gives us an estimate that it would take some time before the idea is actually implemented.
Progress so far:
The project, although taken up only earlier this year has been progressing quite fast. For the construction of the Apple AR glasses, the 3D software technology company, PrimeSense has been contacted. Other companies involved in this project include RealFace who are involved in making security and face-recognition software. There is said to be a task force of thousand engineers who are working on the project. The base of the project is situated in Israel with a number of AR experts working on the project.
Speculation about the pricing of the AR glasses: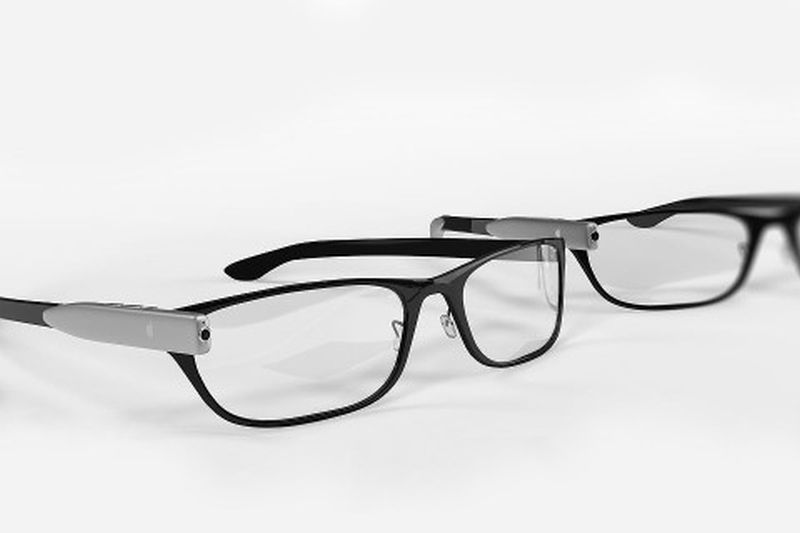 Image Source : static.highsnobiety.com
There has been no clear cut idea about the price at which the product would be sold in the market. But bases on competitive prices, it could be anywhere upwards from USD 130. The prices can vary up to ten times the base price since Apple has not yet revealed the final configurations.
Since Apple products are priced a little over-and-above market prices, really high pricing would not really emerge as a surprise. Being the first gadget to be released in its diversified range of products, the mark-up should be substantial. But the prices should also be competitive in order to compete in the market.
Apple's competitors in the AR industry:
Although the VR industry is still in its formative stages, competition comes from different sectors. Their competitors include VR headsets such as HTC Vive and Oculus Rift. With upgrades in technology being made every minute, Apple has some serious competition from smartphone brands. The Google glasses although are quite ambitious as AR headsets, they are not targeted towards mainstream consumers.
Also its information sits in front of your eyes uncomfortably, providing overlays that are illegible. But the Microsoft HoloLens was a success and allowed all PC actions through its lenses. From browsing the internet to playing Solitaire, everything is possible through these lenses. Intel also recently released its range of smart glasses christened 'Intel Vaunt'. These glasses provide the wearer with instant information and notifications by using lasers to beam them directly at the eyeball. These are going to be Apple's primary competition while entering the AR market.
Release date and rumours regarding the launch of Apple AR Glasses
Apple AR glasses use technology to create augmented reality through wearable glasses. Some technology experts estimate that the Apple AR glasses would be ready by the end of 2018. Since Apple releases its new products after a period of lagging behind its competitors, this is a possibility. But Apple only met up with its AR parts suppliers at the CES 2018 this year. Hence expecting a release within the year itself would be a mistake.
Depending on whenever it is launched, the competitiveness of its products with respect to its competitor's remains to be observed. No fixed date has been decided for the release yet. Estimated guesses about the release date tells us that the product might be launched in 2019. The products are supposed to be available at the stores by the year 2020.