[box_dark]Arched door designs with contemporary glass- Changing the look of your home[/box_dark]
The entrance or the front door of your home gives the first impression to the guests about how it will from inside. With augment of time and technology, different designs and patterns of front doors are being introduced which can be taken into use as per your need and choice. The new patterns of doors, which are being introduced in the market, are best suited for enhancing the ambiance of your home from outside and inside. With time, varieties of materials are also taken into use for developing the doors. People now prefer to take use of arch style doors as they are classic and have their own persona.
Contemporary glass is also used, as they are better in designs and durable from other materials, which are used for designing the doors. Fiberglass is considered as the feasible solutions for contemporary designer doors. The main reason that fiberglass is being taken into use instead of wood is the cost factor. Fiberglasses are available at cheap rates and require less maintenance. Another reason why fibreglasses are taken into use is the ease of designing them. Interior designers are advising to take use of fiberglass for doors, as they do not rust or damage like other door variants. In addition, the designers also suggest taking the arch design for the doors while using contemporary glass into use.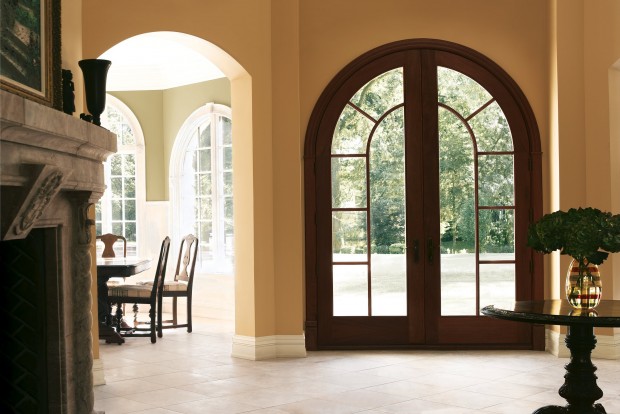 [box_dark]Modifications as you require[/box_dark]
With different variants of finishing or designing, you can easily get hold of the new trend in the front door designs. With different color options available for the users, you can take use of them as per your choice and requisition. With the process of customization, you can easily get a color of your choice. As these contemporary glass doors have become the latest trend in the market, you can get any design of your choice. The contemporary glass door manufacturers are offering a wide range of customization by which you can easily get hold of your favorite contemporary glass door. Some of the door designers have stated that, people getting new front doors installed in their homes now prefer to take use of arch shaped doors because of the aristocracy.
Arch shaped doors, windows have been into existence since the colonial days, and these designs have again come back into existence with use of contemporary glass. Now mahogany wood along with Capri hardware and custom grills are being taken into use largely for giving the arched door its original look. As glass has come back into fashion for arched doors, it is now being taken into use in forms of half glass doors, three quarter glass doors and full glass doors. The contemporary glass manufacturers are keeping in mind the recent changes in the designs and patterns of arched doors and are hence manufacturing the glasses in the same pattern.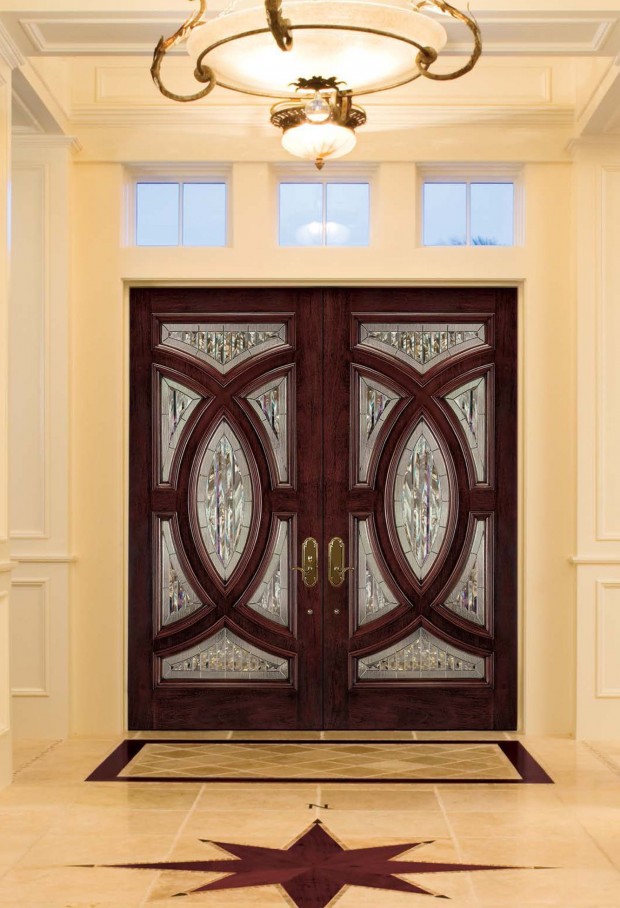 [box_dark]Online availability[/box_dark]
Some of the glass and door manufacturers have stated that, people prefer to take use round top doors for use as it gives a dazzling look to the home. Talking about the privacy options, the glass door companies have rated their products accordingly so that it is easy for the customers to make the selection accordingly. With augment of technology, some of the renowned brands are offering their wide range of arched contemporary glass doors online. On searching, you would be able to find different web portals where the contemporary arched deigns are available at affordable rates. While searching online, you need not worry about the quality or delivery of the doors as renowned brands is available, from which you can select as per your choice. While ordering online, you can even set your request of customization, so that you get a door of your choice with ease.