We often misunderstand the term modern architecture. In fact, what mostly we see all around us is just the commercial aspect of it. Most of the times use only predated technology. If you wish to know about what truly are the benefits of modern architecture, you need to take a look at all the wonders that man has created in the last two decades. These structures symbolize the future of what we would most probably see all around us.
Benefits of Modern Architecture
Green architecture seems vital for environmental sustainability. It's a secure way to avoid environmental degradation.
Modern Architecture Can Save Our Planet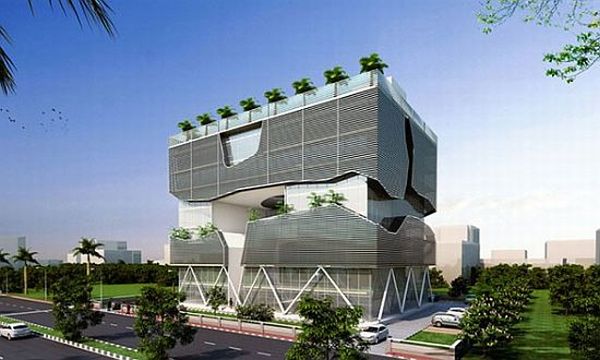 Environmental degradation is the deterioration of the environment through depletion of resources such as air, water and soil. It is any change or disturbance of environment perceived to be deleterious or undesirable. Sustainable architecture is a general term that describes environmentally conscious design techniques in the field of architecture. This type of architecture is target of big discussion of sustainability and the pressing economic and political issues in the world. It tends for sustainable energy use. It protects occupant health and improves employee productivity. It reduces waste, pollution and environmental degradation. Modern architecture is promising for setting out a better world for living.
Homes not buildings
Today's designers have begun along a radically different path, inspired in part by nature. This new generation of architects has a vision of buildings which do more than shelter us: they will nourish us, keep us healthy, help maintain mood, and boost productivity. The relationship between humans and buildings would, in effect, benefit from a kind of synergy, with the building taking an active interest in our well-being.
Environmentally friendly structures
Green or environmentally friendly, design is the biggest buzzword in right now. Designers are starting to incorporate plants into the office and even into buildings themselves. Plants have a number of benefits in architecture. One of the most surprising is their psychological benefit. Scientists have shown that workers in an office with plants have 12% higher productivity and significantly reduced stress compared to those in offices without plants. This effect comes just from looking at the plants, which seems to have a calming effect. Buildings with large numbers of plants are able to save on operation and maintenance costs, since the plants are effectively taking the place of heavy machinery.
Natural lighting
Fluorescent lighting can cause eye strain and headaches in sensitive individuals, and may negatively affect mood. Sunlight, on the other hand, seems to have a number of benefits; these benefits include boosting productivity and helping regulating of circadian rhythms. With these benefits in mind, architects have begun designing buildings to make maximum use of natural light from the sun.
The use of modern architecture can appear valuable in the decreasing of the terrific consequences of a certain disaster. Modern-day architectures, every day are trying to come out with suitable solutions that will be sufficient and eco-friendly to the environment.
Factors that contribute to demand of rental modern architecture houses
The reason why we are seeing beneficial trends in modern architecture is simple. It is because we as the masses are demanding these trends. In fact, the demands for modern architectural houses have risen in the last 60 years, ever since the brad movement took over the classic and traditional architectural look of houses.  
If you look at different property websites such as Mitula; you will find a huge list of houses that are available for rent. The houses that you see today are a complete opposite of how they were earlier. Modern homes are all about small spaces with a blend of the latest technology wherein the multi-functional aspects have seeped in.
Key elements of modern home architecture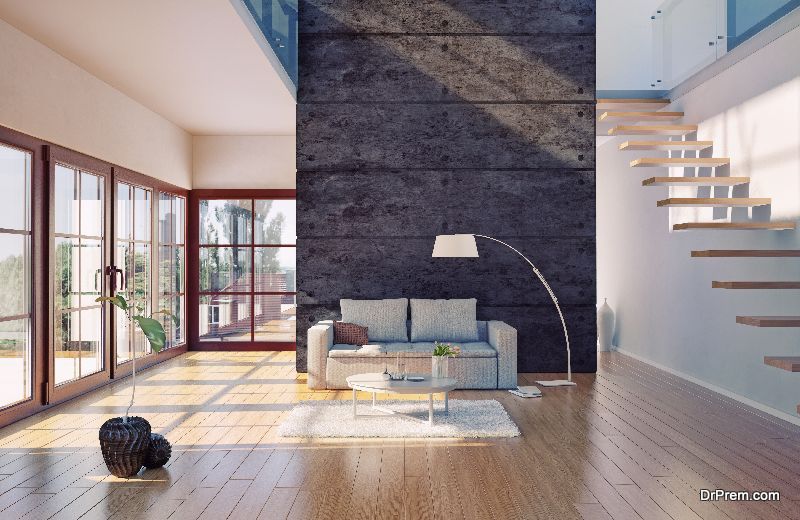 The modern house is all about a perfect mix of a few classic elements with the current twist. The main reason why such homes are more in demand is the key elements that these houses offer.  When you look at a modern home, you will find elements such as
1. Open spaces
The modern home consists of striking features that make it an ideal option for the lifestyle that most of us follow today. The floor plans of these houses are more open and spacious. These are ideal to serve our various needs like entertainment, relaxation, and dining.
2. Geometric lines with a clean finish
Geometric forms are more in demand instead of the traditional columns and arches. Given the fact that today homes are designed keeping in mind the space and size factor, the clean finish of these ensure maximum usability even in a small space.
3. Better and durable materials
While wood is still a preferred material used in homes today, the emphasis has shifted to other materials such as glass, steel, concrete and iron for better durability. With the help of the latest technology and machinery, modern homes are equally durable, sturdy and provide a strong foundation needed to build a house.
4. Multi-functionality within a small space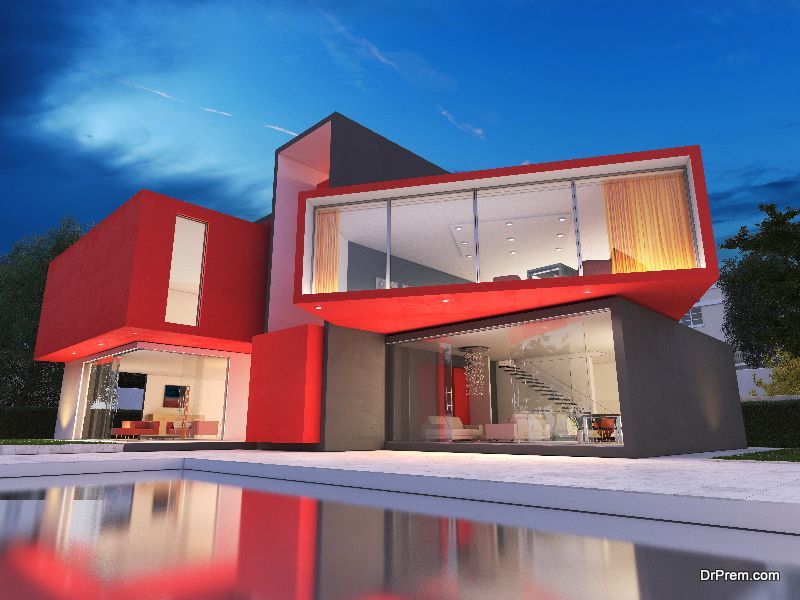 The form factor is outdated. Today people are looking out for houses, which are flexible and accommodating to the various needs and demands. For example, movable walls provide better flexibility of making changes to the house to give it a new look instead of the fixed walls. Similarly, multifunctional furniture is a much better option for people instead of the single-use factor.
5. Modern houses are more about less hassles and headaches
The overall maintenance factor of a modern house is less to the traditional houses. The houses of today are not only appealing to the look at but easy to maintain as well. The lesser the space, the easier it is to clean and maintain. This is because we have to think twice before we can stuff our homes with heavy furniture due to the restriction of space.
6. Such homes are trendy and beautiful
From different themes and concepts to beautiful interiors, the modern home is all about the latest interior designs and market trends. Subtle yet elegant looking lighting fixtures, well-designed kitchens, bedrooms and bathrooms, beautifully painted walls are all part of the modern look that many people look out for while renting a home.