We want our home to be a placewhere we can relax and rejuvenate. Furthermore, our homes reflect our personality and style. Being in a space, you don't connect with can be exhausting instead of relaxing. However, with time even the most well-decorated homes can lose their charm. Maybe your house has seen a lot of wear and tear over the years, or perhaps you've just outgrown your taste from a while ago. In any case, a home improvement project can give you a home that you feel at ease in. However, a home improvement project shouldn't necessarily make you blow through all your money. There are various ways of redoing your home that are budget-friendly yet still incredibly effective. If you're interested in learning how to improve your home, keep reading below.
1.       Declutter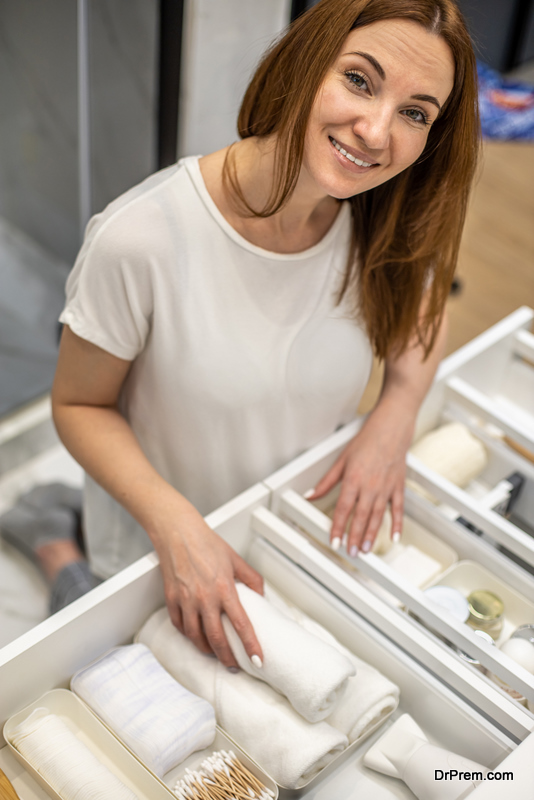 Before you start revamping your home, you need to get rid of all the clutter you have lying around. It can be challenging to actualize your vision when you have random pieces of furniture blocking your view and taking up all that space. No matter how many changes you make in a cluttered home, you may not be able to make it appealing to the eye. However, decluttering doesn't mean throwing everything you don't need in an unused bedroom. Renting a storage unit is an incredibly effective way to free up space in your home and stowing away your items safely.
When you toss furniture and other items in some random room in the house, they are susceptible to developing mold, accumulating dust, and other wear and tear. After just a few months of such storage, your furniture can be rendered useless for the future. Conversely, a storage unit is a safe way to store anything for years on end, without any worry. Storage units are temperature-controlled and keep away any dust, frost, or humidity. With all these benefits, you may imagine self storage to be an expensive investment. However, it is incredibly affordable, and you can easily store unneeded items as long as you want.
2.       Add a New Wash of Paint
Often, white, plain walls can start to look drab and boring. No matter how you decorate these walls, they can lack that eye-catching quality and can make your entire room seem lackluster. If you're getting tired of the same old, washed-out coat of paint, it might be time to try something fun. You'll be surprised at how much a new coat of paint can improve your home. However, when picking a color, you need to do your research. Different colors can evoke different emotions and can also affect how big or small your room looks.
Bright colors can give your rooms some much-needed vibrancy, whereas lighter hues can add a touch of calmness. Of course, adding color is an incredibly cost-effective way of redoing a space, and you can get it done even on the smallest of budgets. If you're on a tight budget, you can even paint a single wall yourself to create an eye-catching accent wall. You can thus save on labor costs without spending too much on paint.
3.       Brush Up Your Floors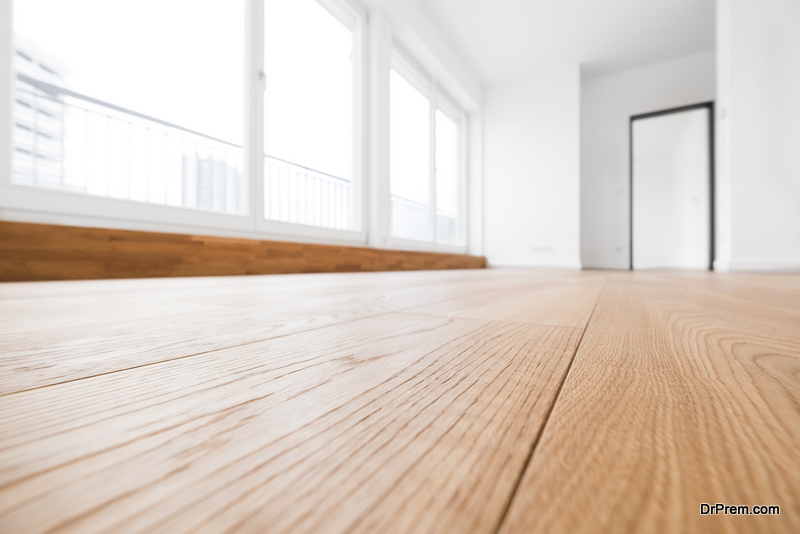 There is little else that can be compared to the warmth and elegance of a classic wooden floor. However, with time, wear and tear can cause your elegant flooring to look less than perfect, and it can instead start to look dull and faded. Home renovation projects don't need to be about overhauling everything you have. Instead, you can give your home a subtle yet effective facelift by polishing up things you already have, such as your flooring. There are various tools and scrubs available in the market which allow you to restore your floors to their initial elegance. This DIY project can be a little time-consuming, but the results will be worth it. However, if you feel you want to stick to the professionals, you can do that too. Both options will be cost-effective and give you outstanding results.
4.       Create Open Spaces
Living in a beautiful, open, airy space can be incredibly refreshing. However, it can be challenging to make this a reality if you don't have the right tools. You can create the illusion of a bigger space and make your home seem more welcoming through various methods. One of the best ways to do so is by adding mirrors. Mirrors capture the eye and create the illusion that your room is bigger than it seems. Larger mirrors, in particular, can enhance your room unlike any other. Furthermore, fancy frames can add a beautiful decorative element and make your home look beautiful.
Bringing more daylight in the room is a simple yet effective way of making a room appear larger than it is. You can make your existing windows larger to keep the sunlight streaming in. Adding a touch of nature is an excellent way to complement an airier room, and a few potted plants can look stunning bathed in warm sunlight. Furthermore, a bright yet warmly lit space exudes elegance that a dark area cannot compare to. If there are dim lights and no sunlight, the rooms can seem blocked off and stuffy.
5.       Add Greenery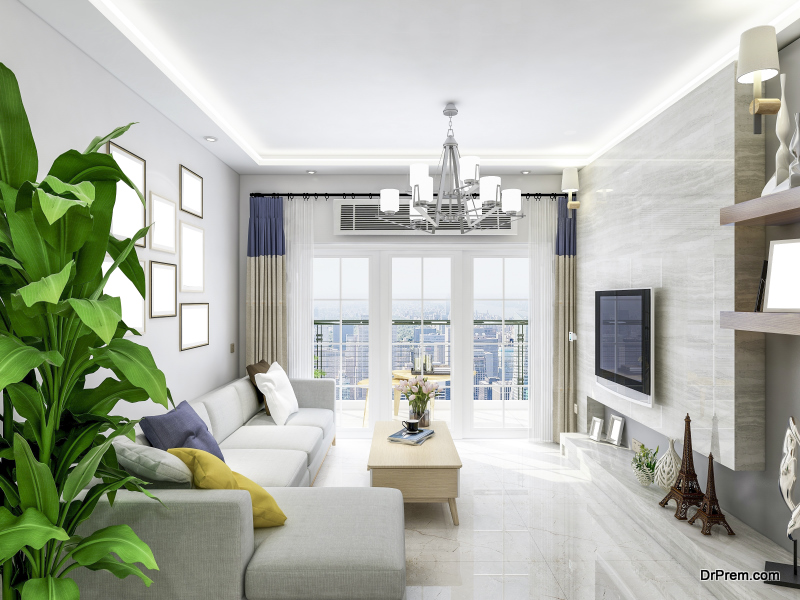 Adding some greenery to your home is the easiest way of making it look more elegant, put-together, and welcoming. Plus, the therapeutic benefits of having plants in the house are immense. They can lower your stress immensely. Even one glance at an indoor plant can be therapeutic and healing. Having a plant in the house can boost your focus, creativity, and productivity too. What's more, they look stunning no matter where you place them. They add a touch of rusticity and warmth to your home and make the space more comfortable.
You can complete the look by adding rustic shelves to your walls and bringing other natural materials to your home. Adding plants and other bits of nature to your home is an incredibly effective and budget-friendly way of revamping any room in the house.
Conclusion
Home improvement doesn't just have to be a rich person's project. There are numerous budget-friendly ways to make your home look beautiful without spending a fortune. All you need is creativity and the right tools. These tips will allow you to maximize the beauty and functionality of your home and revamp the look entirely without breaking the bank.
Article Submitted By Community Writer