Science has improved enough to think about capturing solar power to use it for various purposes, which will not only save electricity but also enable us utilize the natural resources completely. Capturing solar energy through your window curtains may help you illuminate your house during night time and get your electronic devices charged without using electricity. It will definitely save a good amount of electric power if practiced throughout the world. Solar harvesting can help you convert solar power to electric power and use in your daily used devices.
There are few curtains designed by scientists to capture the solar energy through the curtains and later use it as the substitute of electrical power.
The energy curtain was the brain child of the Sweden-based Interactive Studios subsidiary Re:form. This curtain can be used in the windows and it collects solar power during the day time. The energy curtains comprise embedded materials that help in illuminating light during the night. The Energy Curtains looks very promising as far as collecting solar power for sustainable energy is concerned.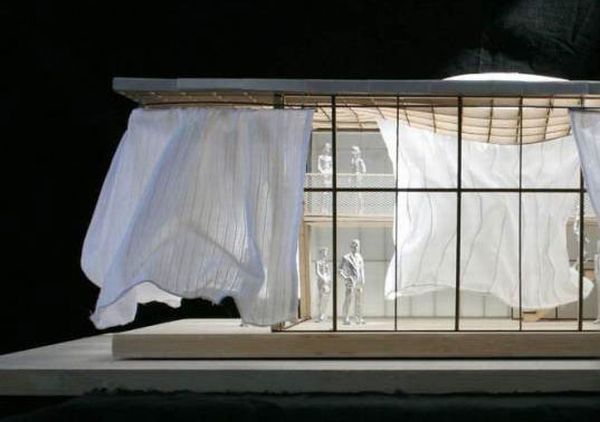 Sheila Kennedy's Photovoltaic Curtain
Sheila Kennedy being a professor in MIT, firmly believes that solar textiles have the potential to solve the energy crisis throughout the world to a great extent. She has termed solar energy as "Soft power". According to Kennedy, soft power is the potential of flexible materials to convert sunlight into energy. She has used thin-film photovoltaic materials, which look like a fabric and moves like cloth but performs the job of a solar panel. The thin-film photovoltaic material is paired up with another semi-conductor material, the light-emitting diode to transform solar power into energy. However, she has not succeeded yet in developing sensitivities in thin-film that will allow the energy to continue to be harvested, even at night. If this happens, a huge problem of electric power scarcity will be solved easily.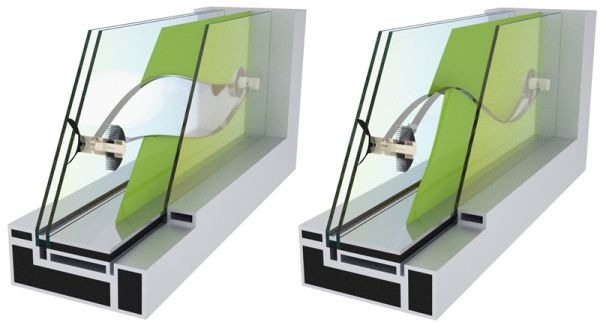 Compliant Shading Enclosure
The complaint shading enclosure concept belongs to Brent Vander Werf. The basic concept behind this is to regulate the amount of shades, lights, and shadows that come through the windows of a house. A green colored curtain between the glass panes is programmed to open or close depending on the temperature. The shading system is based on the use of a bi-metal element that is bonded to high expansion and low expansion alloys. The alloys produce opposing force if slight change in temperature occurs. It causes the element to deform and rotate.