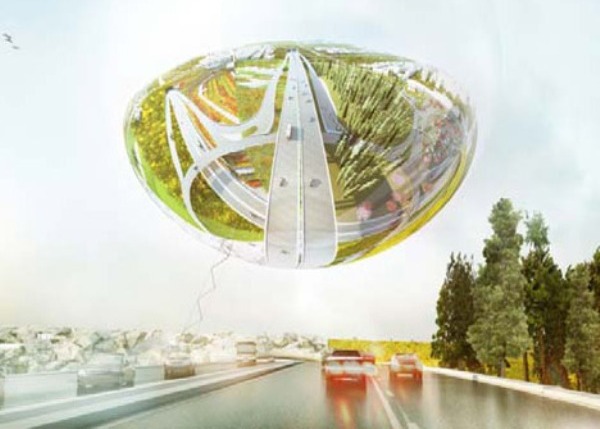 BIG-Bjarke Ingels Group, Spacescape and Grontmij are the proud winning team of the contest held for Stockholmsporten master plan. The contest was held to design an attractive new gateway to Stockholm at the convergence of two motorways. Popularly known as the Energy Valley, the master plan will bring forth a fantasy world with park, hills, forest and wet lands with lots of greenery to boast of. Stockholmsporten is constructed around the crossroads between the E18 and E4 highways, making it the most bombastic infrastructure project in Sweden.
Before this competition, the crossroads had some visual roadblocks. BIG's master plan has intellectually brought a solution to it by elevating the land to ward of the noise and other barriers, making the surrounding remarkably attractive. The Energy Valley will also feature some aesthetic looking buildings consisting of a shopping center, a mosque and a hamman which will attract the people from Stockholm suburbs.
Bjarke Ingels, Founder & Partner, BIG, says:
The Energy Valley is a cross-over between urbanism, landscape, architecture, art and infrastructure into a new neighborhood of Stockholm. Harnessing the momentum of the massive investment in tunnels and highways and putting the excess excavation to use as a man-made valley, we create an interdisciplinary hybrid of logistic, economic, environmental and social infrastructure.
Via: Designboom