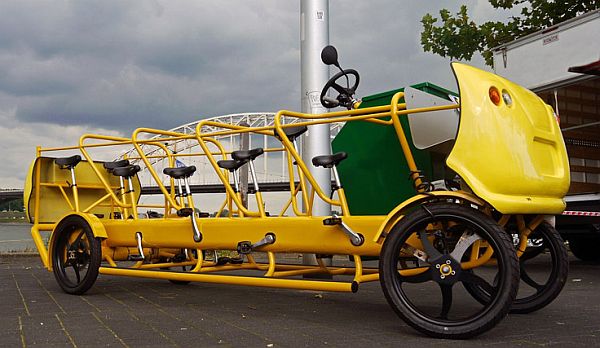 A lot of children go to school by a bus. These conventional buses are gas guzzling beasts that add harmful gases to the environment. On one hand, we teach children to keep their surroundings clean and then send them to schools on a vehicle that pollutes it. What a contrast!
What if buses did not contaminate the environment? This would set such a good example in front of kids and they will embrace the environment friendly idea even more. De Café Racer has designed the Bike Bus, which is paddle powered. The company produces the bierfiets and has used its experience to craft this unique ride.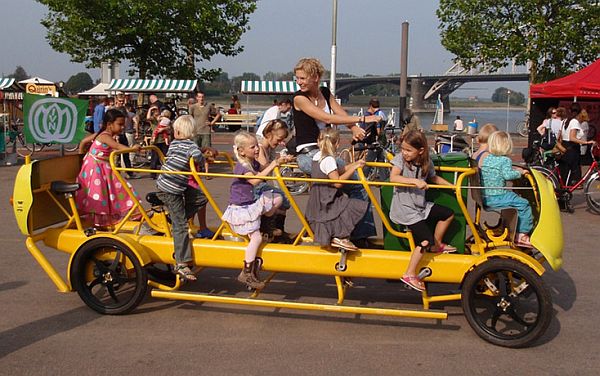 Students will ride their way to school by paddling the bus, which has a capacity to seat 10 to 15 commuters. It also has a driver's seat wedged with a steering, which can be controlled by an adult, to direct the bus. This pollution free vehicle will inculcate a sense of unity amongst youngsters, as they learn to work as a team.
This exceptional concept will not only keep children healthy, but will also help them lead a green life.
Via: bicycledesign