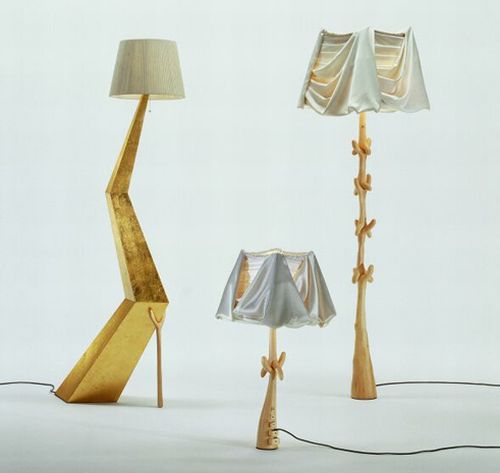 The lamp industry has been growing like crazy. Over the last week or so, I came across a multitude of lamps. There was the XL lamp that covered up the readers, and now we have Bracelli Lamp. Looking at the picture, it seems to be a unique lamp.
The staircase design approach is very unique to the lamp. The lamp is sort of z shaped with the light at the very top. The lamp has been certified by the Dali series. The panel structure is ingeniously covered with fine gold leaf. The supporting bracket is in pale and vanished beech.

It is made up of hand made ivory colored cotton with a shade of rayon. The lamp is 67″ high. It sort of leans to one side just like the leaning tower of Pissa. It is powered with E-27 100 Watts of electricity. The lamp is sold for $7500 online.