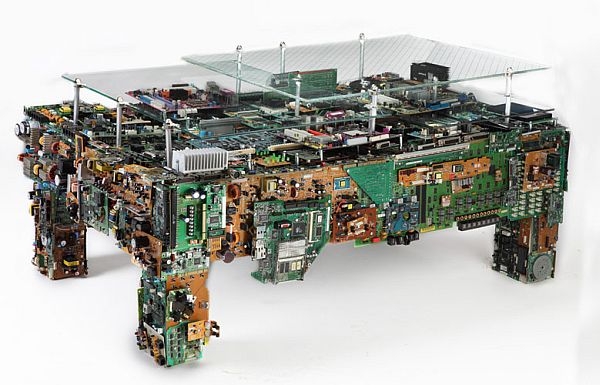 Have you ever thought about what you can do with the electronic components of your age old computers? Well, BRC Designs is here to help you with an idea. The modern studio furniture company has created a low table that completely comprises of waste electronics. A creative art piece, the low table is indeed an instance of wealth out of waste.
The table, dubbed as Binary Table 01 stands on computer towers joined together with circuit panels to provide a base. It utilizes damaged motherboards form the table top. The whole table is built on waste, even the glass utilized for the table top is extracted from warehouse. It doesn't end here though, the design makes use of the outdated electronic parts to make the table interactive. Thereby, it would not be surprising to note discs spinning or for that matter buttons switching.
BRC Designs is indeed giving a new shape to the daily furniture items by lending its own perception of creativity; thus, making it possible to tag them as modern studio furniture. Among other BRC designs is a chair made up of chains and a chair shaped glass filled with used medicine bottles.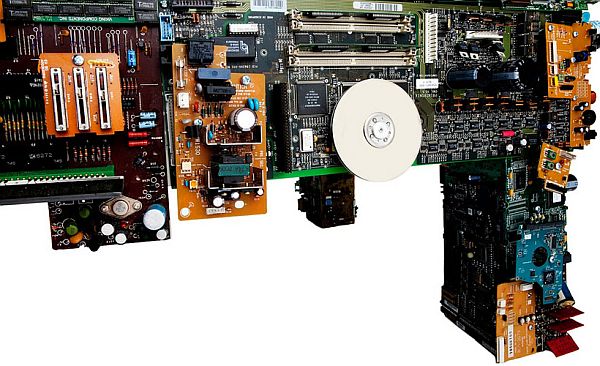 Via: Core77