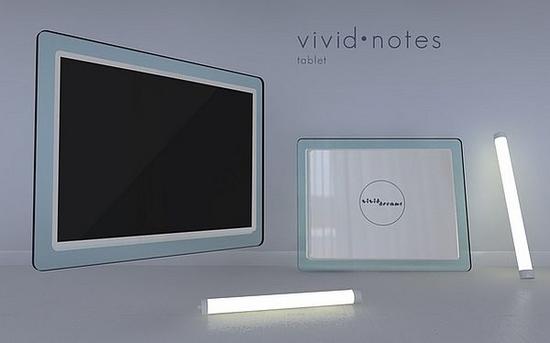 How did you used to take notes in school? The most common and traditional way of taking notes was doing it with the help of a pen and paper/notebook. The teacher used to dictate and students kept jotting it down on paper. This method and approach was not only a little slow, but also tiring and monotonous. In a world which is ruled by technology, why should students be devoid of it. But all these gadgets have similar designing and functions as well. A Latvian designer Uldis Stīpnieks is out with an idea dubbed Vivid Notes, which will help the whole writing and even drawing process in schools to be trouble-free.
He first sketched the device four years ago as he was sick and tired of carrying his books and notebook every single day. Although the market is filled with multitouch tablets, but these fall flat on the face when it comes to having a feature that will easily take notes. Vivid Notes will kill this flaw as it will have a stylus which will help take notes, and it also comes embedded with a special notes app. It will be multi-touch and have an on-screen keyboard. The piece of equipment will be crafted out of translucent glass and will be clubbed with the color white for a serene appearance. Normally, the back of every product has an immovable logo that denotes the way a device should be held. Vivid Notes will have a logo that will always stay straight without any worries. Rotate the device in any direction and you will see the logo adjusted accordingly.
Though this is just a concept and such a device does not exist, but if Vivid Notes ever comes to life, it will without any doubt prove to be a blessing for students.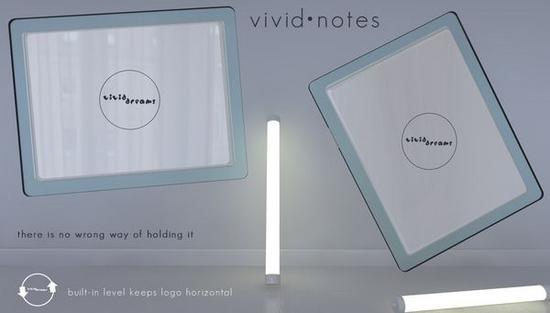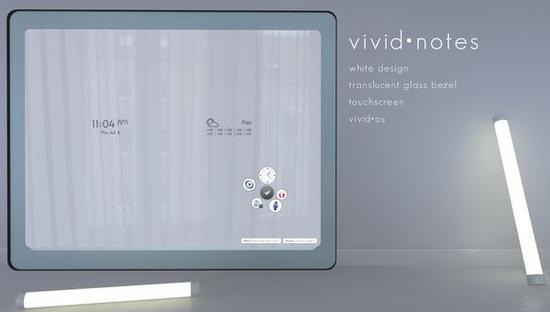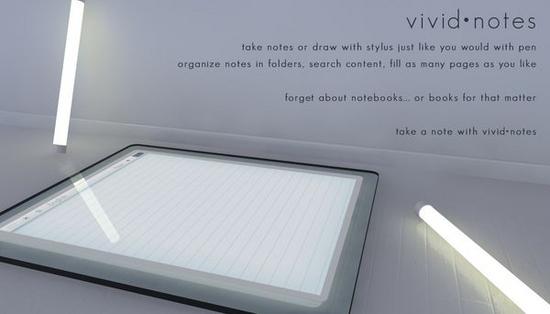 [Cheers Uldis]