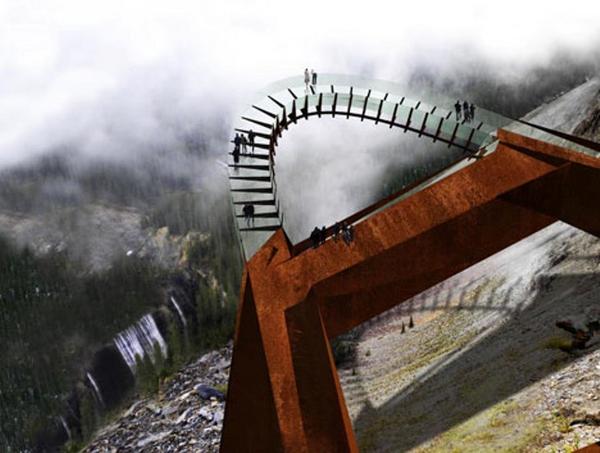 Tourists who like visiting mountains are afraid of getting close to the mountainsides. Sturgess Architecture, a Canadian company, has made a walkway along the mountainside of Alberta, Canada, in collaboration with consulting engineers RJC and PCL construction companies.
The mountain way, called Brewster's Discovery Walkway, is a 400m bridge along the mountainside. The Discovery Walkway is made of many irregular shapes, which adds beauty to the walkway.
Brewster's Discovery Walkway allows viewers to enjoy the stunning view of the Sunwapta Valley and the Columbia Ice Fields in Alberta, Canada at different angles. This safe walkway is constructed in such a manner that people feel no fear in going to high altitudes and walking along the mountainside.
The red colored Discovery Walkway's footbridge is made of glass so that people can see the beauty of the mountains without looking over the bridge. The walkway is further supported by metal clamps that hold the bridge to the mountain firmly.
Brewster's Discovery Walkway allows tourists to enjoy the mountain valley from different degrees. From the reception area tourists can either simply watch the beautiful scenery or they can take a tour on the road that leads to the walkway by purchasing an admission ticket. The tour extends 400 meters on the footbridge overlooking the valley.
The Discovery Vista gives users a unique experience in enjoying the mountain view by standing on a glass floor that extends 30 meters above the Sunwapta Valley. This is an observation deck where viewers get an opportunity to get closer to the mountain like never before.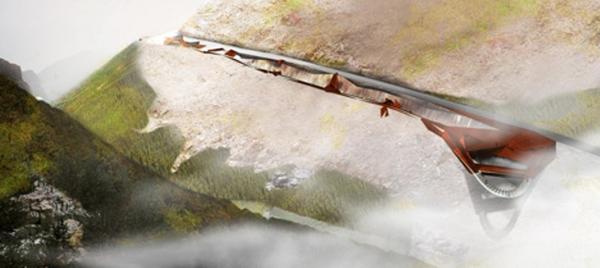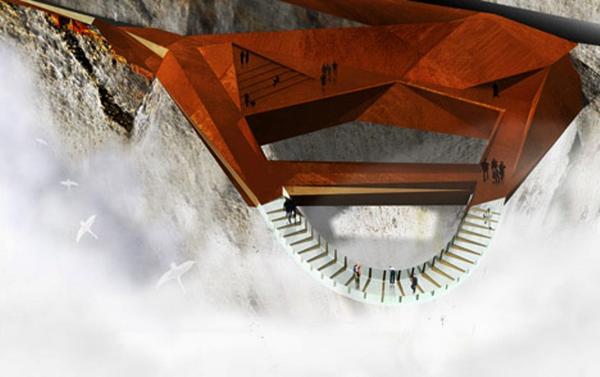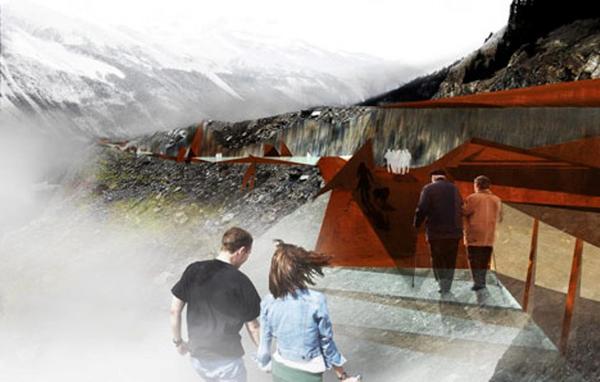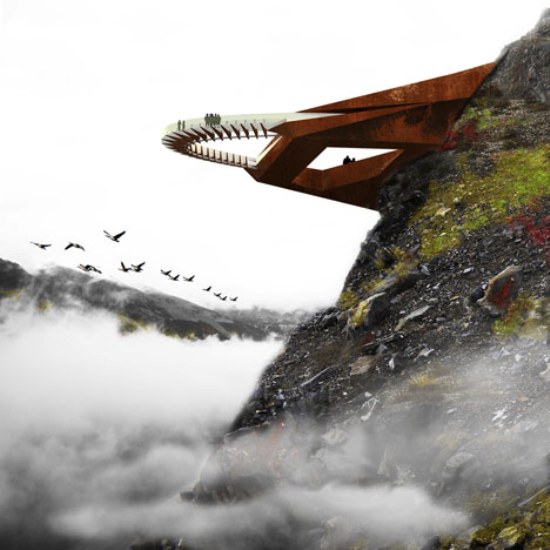 Via: Dezeen