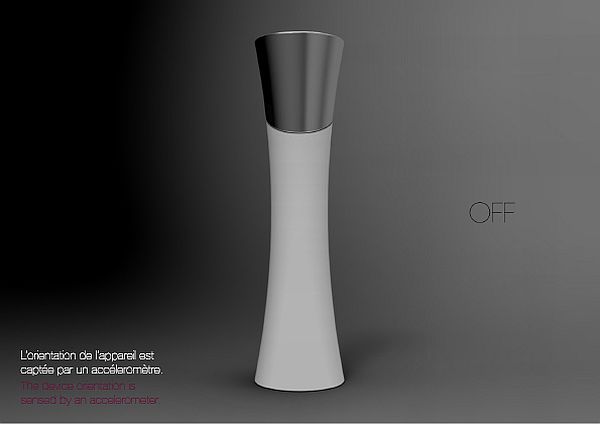 If you love camping, then you can't afford to miss this product. Designed by Vincent Gobin,HANDLY will illuminate your camping area as no other product lying at that place. HANDLY is quite curvaceous, lightweight and has serene looks. This wireless lighting option will cut all charging worries. Its charging has been heavily inspired from gestures used to make a campfire which is both ecological and easy.
To recharge it, simply rub HANDLY in your hands, the same way you would to obtain fire while rubbing branches in your hands on brushwood. Once charged, it will illuminate your dwellings which can be further fine-tuned by simply pattering its foot in aluminum. Turning it off is as trouble-free as is its charging or switching on. When not in use, turn its head down and the curvy lamp will stop dispersing light.
So, if you love the environment and are always on a hunt for green products then I can bet HANDLY will not disappoint you. Get this simple to use, easy to charge and highly efficient lighting option and see your place or abode sparkle like never before.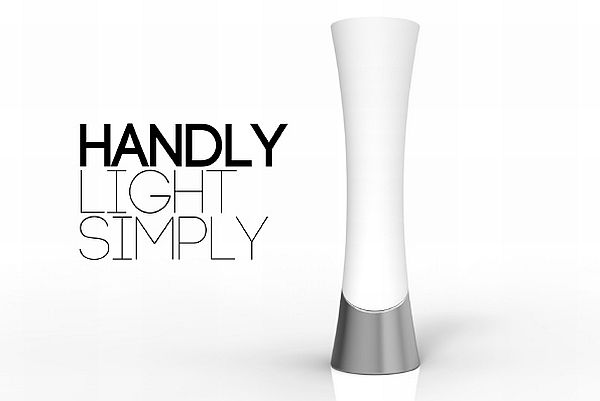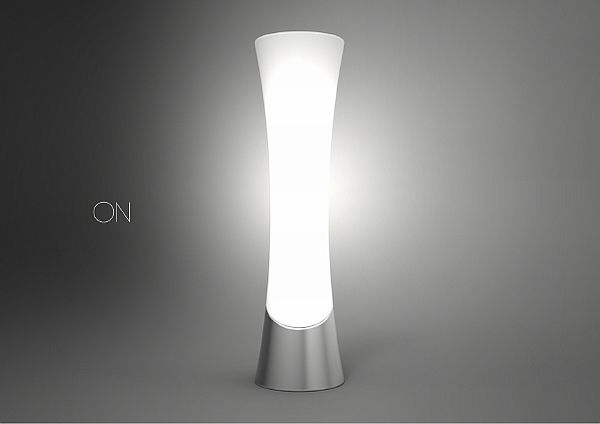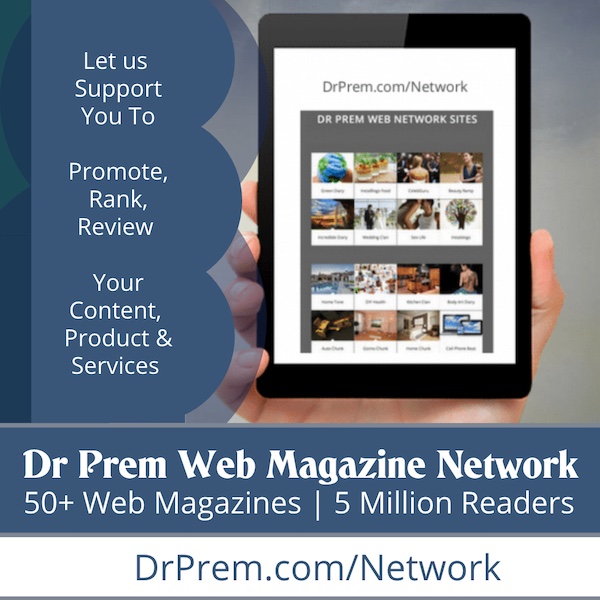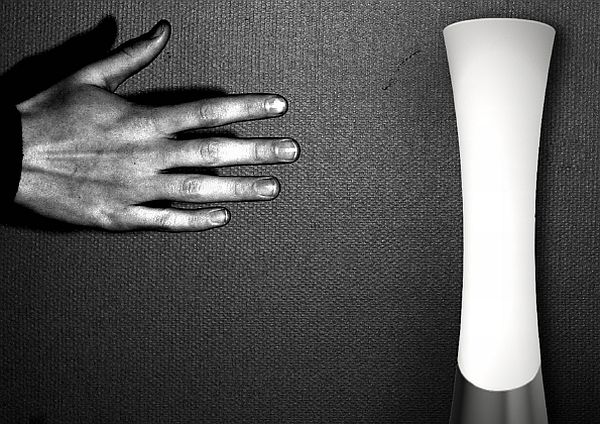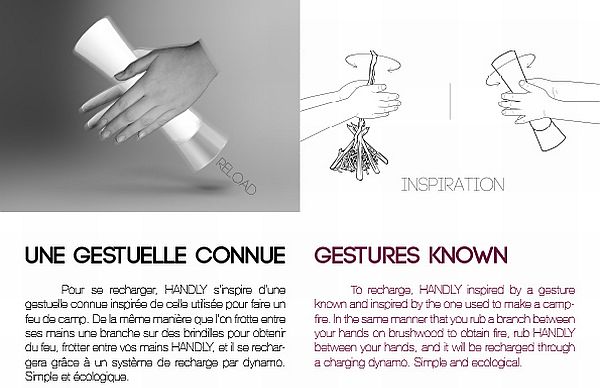 [Cheers Vincent]