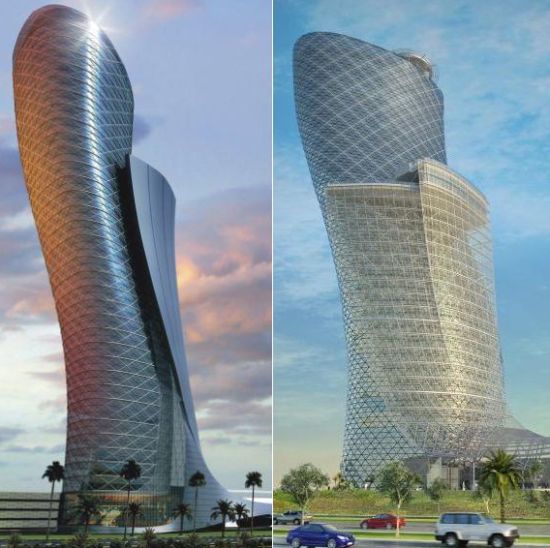 In the recent past, we have seen some of the most amazing architectural designs, but Abu Dhabi's Capital Gate is set to enter and re-script the record books as the most inclined structure in the world. Featuring 728 customized diamond-shaped glazing panels, the 35-story asymmetric diagonal structure will stand tall on an extremely dense mesh of reinforced steel. The landmark structure is part of the Capital Center development, a $2.2 billion plan to construct a micro city around the Abu Dhabi National Exhibition Center. To balance the gravitational, wind and seismic pressures caused by the lean, the tower has been drilled 30 meters below the surface.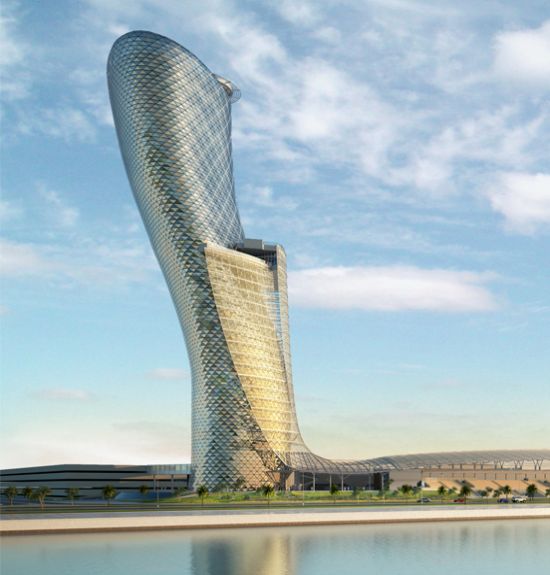 Design status:
Capital Gate is an under construction architectural project, scheduled to be completed by the end of 2009.
Usability:
The graceful will provide accommodation to the 'Hyatt', 5-star hotel, together with various exclusive offices in Abu Dhabi. Capital Gate, leaning westward 18 degrees that is 4 times more than the Leaning Tower of Pisa, will not only defy gravity, but its aesthetic grandeur and technical brilliance would be a landmark for future constructions.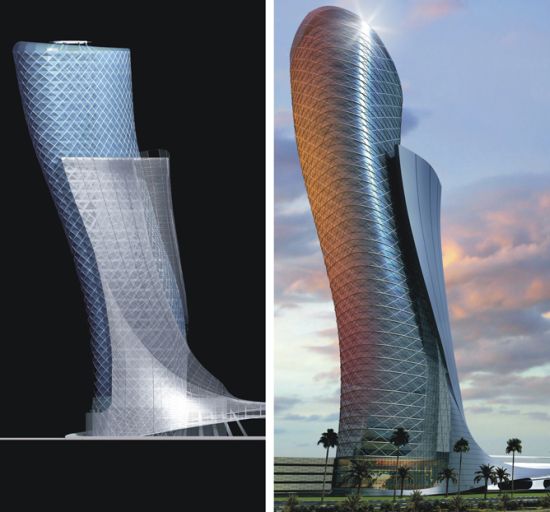 Designer:
Abu Dhabi National Exhibitions Company (ADNEC) has developed the project with architects at the UK-based RMJM.