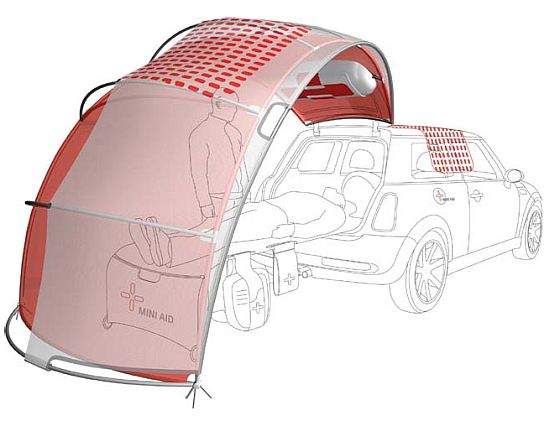 Camping outdoors without doubt, is a joyous as well as thrilling matter for outdoorsy people, but it requires a huge effort to organize, transport and set up the mechanism for open-air gatherings. However, representing the utilitarian spirit of modern era, the Mini motion car and tent installation is a portable mobile setup that allows a compact but functional shelter or space for urgent situation or instant gatherings.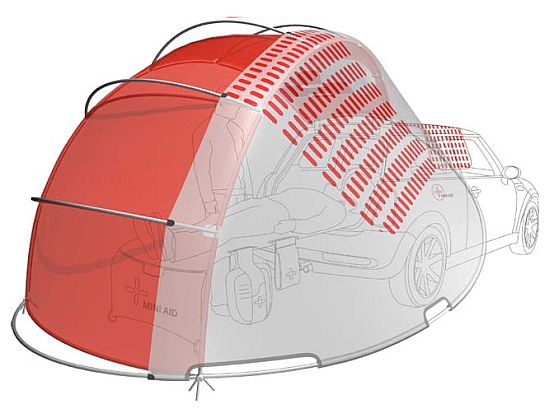 Design Status:
The Mini motion car is a concept design that with its multiple functions could be a cheap replacement for a caravan or a mobile shop.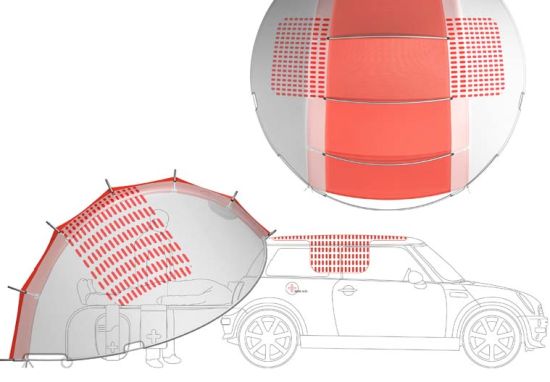 Usability:
The motion car and tent installation is a functional mode of urban transportation, allowing users to install the fixture as a temporary shelter, shop, emergency diagnostic clinic, or even a meeting place for short discussions.
Designer firm: