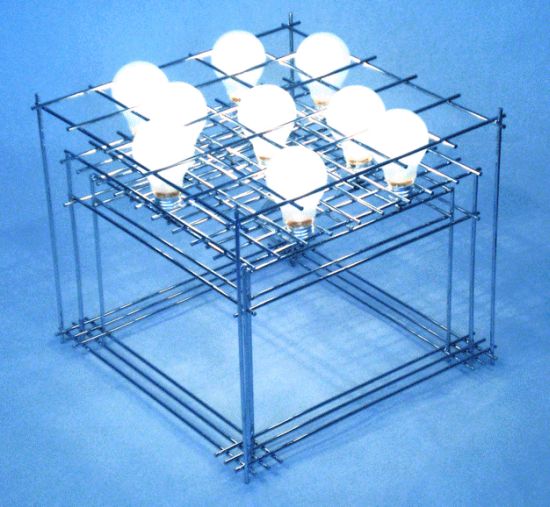 Designers are sure a weird lot! Especially when we get crazy products bestowed with weird names, the reasoning for which only the designers can best explain. And while we may not be able to decipher 'MGM' as the title for a contemporary table lamp, we sure like this one. Holders and cables have been sacrificed with the MGM – all in the name of simplicity and minimalism. So what lights up the bulb, you ask? Actually, the entire metallic frame conducts electricity at 12 volts. Place the bulb anywhere within a cell of the lamp frame, and MGM will let you have light.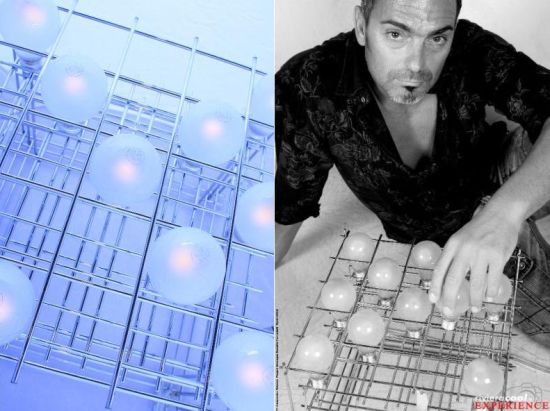 Design Status:
'MGM' is an innovative table lamp design that eliminates the need for cables and holders.
Usability:
MGM is minimalist to the very core. Stefano Rubertelli's design is very innovative and quite different indeed. MGM is equally suited to a living room as to a commercial establishment, looking for something eye-catching.
[Thanks Stefano]