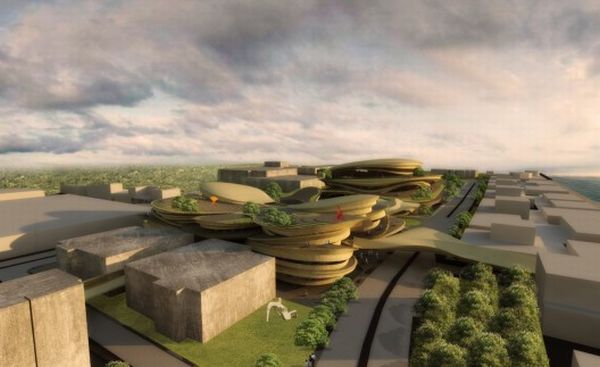 "A center of excellence, a place for artistic thoughts and expressions" – that is what the Cultural Center of Philippines (CCP) would be when it is fully built. With this in mind, the Buensalido Architects has designed this complex as their entry into the competition for designing two new buildings for the CCP. Among these two buildings for which the design competition is being held, one would be a new performing arts theater and the other an Artists' Center.
The building will showcase weaving as the main concept. Weaving refers to coming together of things in a twisted and intertwined manner. This coming together or binding of things in an intertwined and twisted manner will be visible in the concept that has been prepared by Buensalido Architects. It would signify the coming together of various cultures and races to make the nation rich and vibrant. With this in mind, the architects at the Buensalido Architecture firm are trying to come up with a new urban language that would redefine the way the city of Manila uses its urban spaces, connecting its various elements into one single entity.
Apart from serving as the main artistic center, this complex would also become a major ecological, cultural as well as tourism hub of the country. It would also provide the people of Manila with a place where they can converge and interact with each other.
The design of the buildings will be continuous in the sense that the ramps and bridges of the building, which the architects call "threads," will start from the ground and continue upwards in an intertwined manner up to the roof. The "threads" of the building will be built using CCP Travertine, which was used to build the earlier performing arts center. For the podium and the plazas, concrete and grey granite will be used.
The buildings will have many "green" features as well, for the facade will be fitted with color changing LED lights to give it a glowing effect at night, while reducing the energy consumption. It will also promote various green practices such as rainwater harvesting, passive cooling, prevention of loss of heat etc. All the power needs of the building would be met though solar energy. moreover, the building will adhere to all the B.E.R.D.E (Building Ecologically Responsive Design for Excellence) norms.
Via: Archdaily