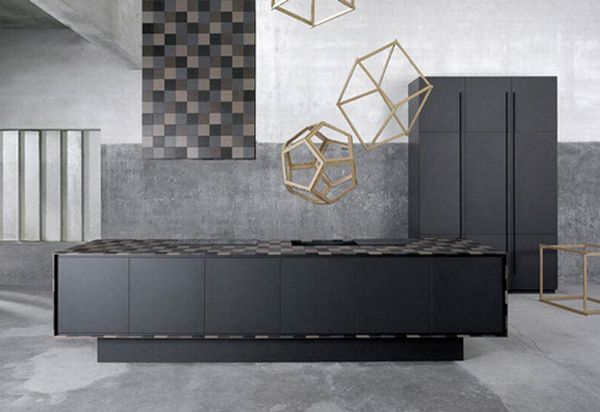 Paper serves several purposes, and is used for writing, printing, drawing, packaging, etc. How about making a kitchen out of it? Well, I am not talking about a toy kitchen here, but a real one. Yes, you read it right! Designer Alessi Bassan has given paper a new lease of life in the form of Paperstone Kitchen.
The creation will be dipped in eco friendliness and will make sure our beautiful surroundings don't deteriorate further. Waste keeps piling up and uncountable heaps kill the beauty of Mother Nature. The designer has ingeniously exploited recycled paper and given a kitchen area an all new existence. At first glance, it is hard to believe that paper has been given such an incredible form. The whole look has been enhanced by using a checkerboard design to grab instant attention.
The area has been neatly crafted from salvaged paper fiber and resins that are non-petroleum based. The usage of this combination makes it an ultimate base for appliances present in the kitchen. It keeps all dangers at bay and makes the area safe. Paperstone Kitchen ranks high on the functionality scale. It comes fitted with recessed handles and a sink that has been ornamented with deep-set taps. Apart from this, extra space can be created by placing the board on the top.
Paperstone Kitchen, with unique looks and usage of eco friendly materials, is definitely attention-arresting. So, embrace this green concept and show your love towards the planet.
Via: Trendir